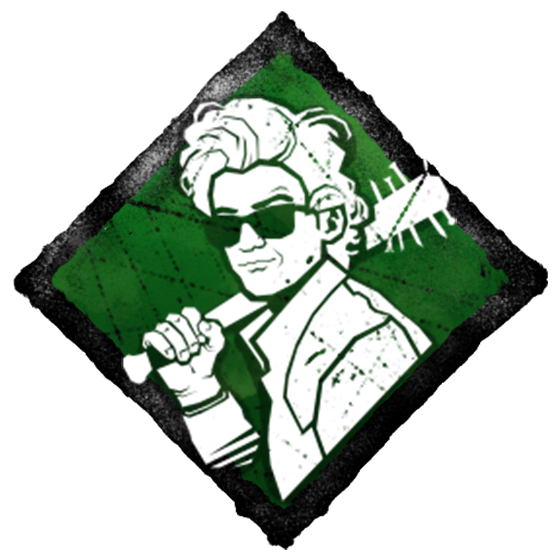 FrostySeal
About
Username

FrostySeal

Joined

Visits

6,316

Last Active

Roles

Member

Points

177

Badges

12

Posts

505
Reactions
Comments
As Killer, you have to deal with W holding and terrible hook spawns, and as survivor, you have to deal with the fact that it is the most killer sided map in the game (70% Kill rate btw)

8 because of how awful MMR has made the game and me finding games that are just more fun. I still play the game once in a blue moon but every single match is still the same unfun sweatfest (4 DH, awful teammates, etc.)

I don't think a full 360 is possible with either of those characters, the closest you can get is if you lag flicked with Blight but even then i believe that only goes up to a max of 270 degrees.

I don't understand the posts that overexaggerate and talk about how Killer is the hardest thing in the world and how every single survivor is not only godlike but the most toxic person in the world. I think just in general the forums are a place filled with much more vocal killer mains than survivor mains. Whenever I play…

I think he is an S-tier Killer because of how much slowdown he can have with his power as a whole. Injuring people from long range forces them into wasting time and healing or staying injured and risk the consequences later. Combined with this you have Ruin slowing down generators much more, Surge destroying any nearby…

The reason why clown wouldn't be considered an S-tier killer is that he doesn't have any natural slowdown, he only has his bottles that can be pretty easily countered for the most part. Communication for sure weakens his slowdown but doesn't entirely stop it, you can still apply a lot of pressure by getting the box at…

No, I responded like that because I was more or less expecting a response criticizing Pinhead's power and explaining why he's not an S-tier killer, not just "You probably don't go up against good survivors lol." And no, just because I go up against really good survivors doesn't mean that every single match is just gens in…

Nice constructive criticism dude. For most of my Killers, Pinhead included, I'm usually going up against really good survivors. Just yesterday as Pinhead I had an extremely stressful match on Badham against 4 really good survivors. They all had great coordination and were individually really good survivors, but I still…

Yeah, I guess that's the issue, finding out exactly how to buff Oni. I used to play and main Oni until Blight came along and ever since then most of the time I play Oni it just feels really frustrating having pallets just pre-dropped and me not being able to do anything about it. I do understand where your coming from…

Most of the time people are looking for excuses for why they lost and refuse to admit that they either got outplayed or just played badly. It's easier to say that you're at high MMR going up against the best players ever and how the other side is OP than to admit you should've played better.

Nope, they didn't get reworked at all. Not sure whatever happened to those changed addons but I do remember it was a really long time ago.

Fair enough, I absolutely hate going up against the Twins because of how they need to be played but they at least deserve to get acknowledged by BHVR with the state they're in now.

Doesn't change the fact that in high MMR the Twins are awful. If this was before boon totems were released then yeah, I wouldn't have put up this thread since I've always managed to get a 4k with them but now that boon totems are a thing it is really difficult to snowball.

Nah, obviously some Killers need buffs but Nurse and Blight? No way in hell. I've been a Blight main since the PTB and despite the fact that I win every single game I play with him, instead of encountering a ceiling where I start to lose and my MMR starts to balance out it just keeps going up and up and up. I'm not even…

The issue with dropping chase is that Trickster is an awful Killer when it comes to that. Atleast with Legion you can force them to mend and quickly find other survivors, but as Trickster you have no map mobility and no information gathering ability with no natural slowdown either. This means that abandoning a chase with…

Except for the fact that I've been playing him since his PTB days, I'm not some new comer towards him. The only thing he has going for him is the fact that's he's a pub stomper and he's one of the best campers in the game. In high MMR survivors will round corners and put objects between you and them forcing you to hold W…

Yeah except I've been playing him for so long that now I'm stuck at high MMR. Trickster is nothing but a pub stomper or an old Bubba because in high MMR survivors know his main weakness which is rounding corners in loops. It makes so so that almost every chase your in will last for long amounts of time, and including the…

Yeah, that's the issue with him. His power is so awfully designed that he will either be overpowered or underpowered, no inbetween.

He is objectively better than an M1 Killer, what are you going on about? I've played him since release and if you know how to play him he's easily an A tier Killer. His whip leaves little room for counterplay other than holding W and his zombies can help him with map pressure if they don't get stuck on things.

Probably Michael Myers since it was DBD's first license which made the game much, much more popular.

If only one survivor could escape, this game would probably die within a week. First of all, if only one survivor is allowed to escape then that means there will no longer be a way to get good stats from weak or strong killers meaning all of the balancings is going to be guesswork. Also playing solo queue would be even…

I've always played both sides but for around a couple months and counting I haven't been having fun with survivor at all and I've played Killer more. In-between me just not enjoying playing against most of the new killers and old and getting camped, tunneled, and or slugged much more frequently I've played much more Killer…

Boon totems aren't going to negate hexes at all. Some of them are very powerful but guess what? This is a PTB meaning that there's the chance for improvements to be made when it actually comes out. Addressing gen speed is not as easy as you think it is, every singe Killer has a different power meaning that a change that…

Due to the many, many Killers in DBD ignore most looping skills (Nurse, Spirit, Blight, Freddy, Twins, Doctor, Deathslinger, etc.) it's just a much better idea to force them to hold W then to try and loop them because you'll probably go down quickly due to how much anti loop some of these Killers have. Killer's like…

I play fine without perks, but the issue is being tunneled out by a Killer or slugged on the ground for minutes leading to the whole teams loss, especially when it's a killer like Nurse. Witnessing a teammate being camped and not being able to do anything bc no borrowed isn't fun for them or me. Having multiple gens popped…

That's good for you then.

Yeah, it seriously sucks. Funnily enough one of the hackers I encountered tried to hide their hacks but it was obvious to me. They increased their speed to around 110% and I knew this because despite the fact I was playing a 115% Killer I could barely catch up to them. Then afterwards they started going all out with their…

I'm not entirely sure what a Killer power needs to be in order to satisfy both survivors and killers but from what I've seen the most universally liked Killer is pre-nerf Hillbilly. Even the developers themselves have stated that he has a fair yet strong power where the better player usually comes out on top of the chase.

I don't know man, I do really amazing with him every single match I play, even on the maps where you slide off of a lot of things. No offense but it just sounds like a skill problem on your part.