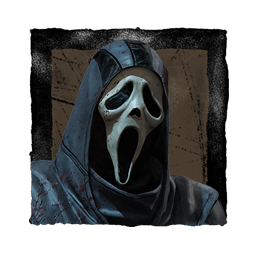 Ghost_Face_Main
About
Username

Ghost_Face_Main

Joined

Visits

388

Last Active

Roles

Member

Points

72

Posts

311

Badges

8
Reactions
Comments
Yet you see the material sprawled around children's blankets or shirts. Wether you think so or not, kids go for that stuff lol. It's pretty wierd to think about.

Given the length of the cooldown, why is it even a hex to begin with?

The books go both ways for the kids/teen demographic, but that's it. Anything else in relation to FNaF you can find in the children's clothing/toy aisle at a local store.

FNaF is more of a kid targeted IP anyway. Springtrap isn't a well known character in horror too.

You only ever need to stealth if you're around the killer. I have no patience for survivors that sit in a bush all game.

According to leaks, it is implied the crowns for Felix and The Blight are going to be instant auto rewards. I only say this because we are also getting Frosty Eyes for Blight, Deathslinger, and I think The Twins as well.

Starting with this coming Advent Calendar, anything that this not the Anniversary or Halloween events will be considered as "celebrations". Themed assets will still be around along with a log-in reward system. This means only Anniversary …

That's not that much of a stretch honestly. You might be on to something with that whole revert then and change again later. He did look really twitchy, weak, and withdrawn in the trailer with the ragged cloak already on. I know BHVR will have more…

Really like the third combo you have there, but I'm talking more about what the game shows his normal design to be.

The lore itself and certain add-on descriptions suggest he does not revert to his normal self after transforming. Also in the Tome V story, it's easy to say he hasn't transformed yet up until that moment the Pustula Canker took a hold of him. Now th…

The arms you see as the killer are what most importantly need to be touched.

The model is not attached to the camera. The model was placed a such to align with the camera itself. If the model was raised without proper adjustment as it needs to appropriately match with the camera's placement, the killer would see Blight's han…

They can't simply raise the model with the camera. If they did, all of his animations would be out of alignment. They will have to likely reanimate/reposition his arms.

One thing to remember is that this change will take alot of time. To increase his POV is to rearrange all of his FPV animations.

This is irrelevant as hell. If MMR was re-enabled, they would have announced it.

Agreed. If they're still keeping BL, just permanently cap it at tier 1. 2 and 3 are just bad killer cheese.

My gameplay hasn't really changed except for VERY specific window loops on two maps. Other than that, it's almost like nothing happened.

That's not how it works. Evil Within tier 1 is designed to never gain bloodlust.

Is there a way I can unsee this post?

Mentally he should be 5 years old combined with his feral behavior. Physically however, he should be the same age as Charlotte. Remember he didn't grow equal to Charlotte, so he's just biologically the size of a toddler.

On PS4 with crossplay on, I find him very exciting to face. It's unfortunate not many players know how to use his power. I have come across maybe 2 Blights out of 10 that were REALLY good. Shame he disappears into the "non-meta" killer lis…

Speedy killers won't get affected as much. Killers with m1 powers could be effected negatively in some aspects. Slow killers are screwed lol. Can't wait to see how feeback goes.

Only spent money on licensed killers, The Cursed Legacy Chapter, cosmetics only for killers/survivors I play, and premium Rift passes that include enough particular items that entice me.

Since the license is based on the 1978 film, this licence is so stingy, I am in high doubts that we'll see anymore cosmetics for Laurie and The Shape.

Females can have raspy voices, and I'm really okay with Élodie having the voice she has. That's three steps ahead compared to the last bunch of female survivors who sound like they're enjoying themselves more than being in pain lol.

The whole point of Bubba's Chainsaw is that it is an AoE (Area of Effect) power. He's strong when everyone's huddled together.

I embrace the removal of the colors. Made me feel like I was playing a game with PS2 level atmosphere.

Business needs to move on at some point, and dedicated servers can be a hassle to support, especially for a game that cannot expand under legal issues. The game can still be played, but it is only receiving one big last update, while also reverting …

Tier 20 Finished page one of the challenges plus the Rift XP earned through general gameplay.