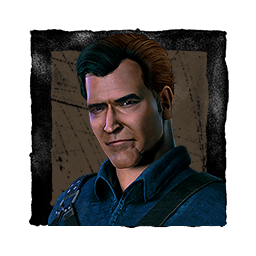 Hail_to_the_King
About
Username

Hail_to_the_King

Joined

Visits

729

Last Active

Roles

Member

Points

161

Badges

12

Posts

151
Reactions
Comments
Not a big manga or anime fan but there's tons of stuff from Junji Ito that could be used.

I remember hearing a dev mention that they wanted completing all 4 levels to take you to the end of the rift. That just isn't the case and I believe it's that way by design. They don't want it to take us all the way because they want us to keep play…

It's mind boggling to me that people actually responded to your post by telling you that your build sucked. Almost like they're saying you deserved it. I don't think they actually looked at the in-game chat. Typical survivor mains. Should be banned …

Great skin! A lot of detail!

I personally enjoy this Rift. I just wish finishing all 4 levels would get you to tier 70.

I like the idea! I am so ready for another actual in-game event though like the Chinese New Year and Withering Blight events.

Yeah I hate to say it by I'm also choosing Hunt Showdown over DbD at this point too. The matchmaking wait times are just too much for me.

I could care less about the ranks anymore. Just fix wait times and I'll be fine!

I 100% feel that if you finish every challenge on all 4 tome levels then you should go to tier 70. That being said, I absolutely despise the challenges that require so many emblems of a certain rarity whether it be a specific category or not. I hate…

Would love a businessman or a preppy blonde cheerleader.

Currently tier 43. I really think that finishing every challenge should take you to tier 70. Last rift, I still had to play roughly 60 more games to hit tier 70 after I finished all 4 levels of challenges.

The brightness on a lot of maps needs increased right now. Both Yamaoka maps for sure. It isn't making the game more scary or more fun. It's just really frustrating.

I would enjoy having this on console.

My main issue is the long queue times, they are horrendous and they have lasted for way too long.

I would love to see something like Otzdarva mentioned where he could get like a rampage mode thing after he chainsaws someone making him stronger for a limited time. Could be super kool.

Licensed. Freddy all day. Original. Oni or Spirit. I feel that the phasewalking would be super powerful but then again Oni may be able to predict her movement sense he is well proficient in combat. But if Ash was in there, he would win.

Could you please explain why survivor grab animation almost always stops halfway through and the survivor runs away? It's very frustrating when playing as killer. I was told that it was dedicated servers latency but I have had the issue before dedic…

I have experienced this issue well before dedicated servers were live on PS4.

It sucks to be matched so badly in terms of ranks but I much prefer playing against odd ranks over not playing at all which is the case with survivor matchmaking these days. At least for me it is.

The average wait time during the day is roughly 3 and half minutes for me when playing survivor. While at night it can range anywhere between 5 to 25 minutes. It sucks.

Also you should never have to boost your monitor's brightness just to play a specific map on a game. That's just nonsense.