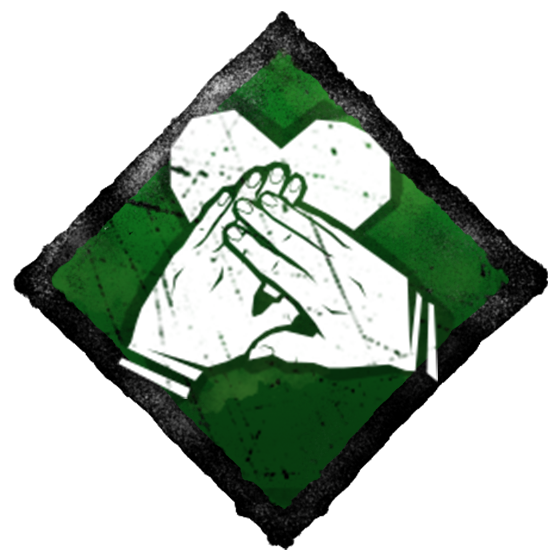 Hex_Llama
About
Username

Hex_Llama

Joined

Visits

733

Last Active

Roles

Member

Points

207

Badges

13

Posts

1,332
Reactions
Comments
I wish I could say "maybe." I don't think it's the worst thing to balance it around. I kind of wish the system could account for team play better.

I'm motivated by unlocking new cosmetics, and the unlock speed is too slow in this game for me. Pretty much every other multiplayer game I play has a must faster unlock rate on free cosmetics and/or characters, and I play them more because of that.

I agree. Also, I'm not always attempting to grab. Sometimes, I'm attempting to do a fast swing, and then it turns into a grab because someone starts vaulting or unhooking, and then it turns into despair.

It's wrong to say that looping doesn't involve skill, but right to say that, if your looping still results in a loss, the MMR should count it as a loss for the purposes of matchmaking. I think there's also a subtext to this where a lot of people think they play better than they do. They overestimate how long they actually…

I agreed with most of what he said. I'm definitely low MMR and my killer games got a lot easier after the system came in -- I feel like I actually have a chance to play most of the time, now, instead of just getting stomped immediately. On the survivor side, there are a lot of different playstyles people can have that lead…

I think the main thing to remember -- which I also have trouble remembering -- is that the point of the MMR isn't actually to rank everyone in terms of skill -- it's to predict who's going to win based on past performance. So, I agree that there are things other than kills and escapes that indicate skill, and that there…

Thanks for this. I watched some of the stream as well and I notice that they've started having the Community Manager on duty paraphrase whatever the answer to the questions was after everyone else is done talking. They've done it a few times now and, FWIW, I think that really helps.

Dead Hard feels worse. There's nothing you can do -- it's looks like you got the timing right from your perspective; it looks like the hit landed, and then it just didn't. To me, that's way more frustrating than knowing you have a chance to get D-strike and then just finding out whether it happens.

A -- Beeline for the building.

I see weird stuff sometimes, but IDK if it's cheating. The problem is that this game is so inconsistent that I never know if someone's hacking or if something's just broken.

People mean different things when they say this. In a context where the survivor player is complaining that they feel like they only have a 20% chance to win, and that isn't enough for them, saying, "Don't expect to win every time!" doesn't make sense, since the complaint wasn't that they wanted to win every time -- just a…

My favourite was a frumpy-looking Laurie called Hey Kids Its Grandma.

There's an element of Fog Whisperers where the fog whisperers give feedback, but 99% of it is about marketing. That's not a criticism -- this is an arrangement that lots of game companies make with content creators. The creators get some perks like free game content, giveaway codes, etc as well as increased visibility for…

It's too sweaty for me, but if you're not being rude about it, then what you describe isn't toxic IMO.

I mean, personally, I feel a lot better about changes that get made step by step after gathering data than I do about someone who tears up the code based on instinct. Getting the game onto MMR was a big milestone and one that they told us was the foundation for future data analysis around balancing issues. Now they're…

Even if it were conditional, like, you only go normal speed when you don't have any knives, or you have to use an add-on to go normal speed without knives, I'd appreciate it. At least then I could hit someone with the bat.

I think most of the stuff the outlined seems good/fine, and I'm interested to see it on the PTB. I understand that people are disappointed because they had changes they would have liked to see more, but that doesn't mean these changes are bad. I am especially excited to not have to mill my joystick around in order to…

I'm excited about the wiggle.

He's made a few videos like this, demonstrating how easy it is to exploit the mechanics if you want to troll the killer. IIRC, his ultimate goal was to use the syringe and then Dead Hard into a hit so that the broken hit validation would make the killer think he somehow got healed from taking a hit. And, while that's kind…

I like this idea, though I would let everyone see if they get a thumbs up from the other side. I think it would be nice if thumbs up did something. It would also be good for situations where maybe two of the survivors are rude to you during the match, but two of them are fine -- you can send the good ones a compliment…

I would be curious to know, honestly. My instincts say it's mostly age 15-25, but whenever I watch streams and such, people skew older than that (which could be because people who got into streaming did it at a certain age, IDK).

I think everyone should be able to see the hook state indicators. As others have already said, if you're tunneling, you don't need a counter -- you keep chasing the same Meg you already chased. The advantage hook state counters would give killers is that, if they have a bad memory, or they're newer to the game, they'd be…

I actually think the opposite. Good builds don't help you when you're learning, because you already need a certain level of skill to take advantage of them. Perks like Lightborn are perfect for newer killers because they shore up weaknesses in your gameplay.

I also think White Ward is kind of bogus, but I understand why it works the way it does. You don't want to set up a situation where players can just farm top-tier items and add-ons by passing them back and forth with their friends.

This is interesting. Since it became impossible to literally block an unhook, I always thought of face-camping as "standing close enough to look the survivor in the face while you camp them" especially literally standing still and staring at them. I always thought of proxy camping as camping by proxy -- meaning, you don't…

I'm not sure that it's helpful to argue about whether this thread is a scientific study. We can all see really easily that camping often leads to kills, just based on having played. The issue is, what does that mean for the health of the game?

I don't think the OP is talking about smurfing. I think they're talking about figuring out how you want to play the game -- eg, not super sweaty -- and then playing that way, and letting your MMR drop naturally until it settles in a place where you can win half of the time by playing casual. And then you play casual. The…

It's a little bit awkward, IMO, to introduce yourself in someone's TTV chat and then play super aggressively, but I also can't tell from the description whether they were playing aggressively first.

Another way of asking this question would be, is camping an effective way to get kills? And the answer is yes. We all know it is. People wouldn't do it otherwise. Why is it effective? Because survivors go for the save and it snowballs. Why do they go for the save? Lots of reasons. They don't know the killer's camping, they…

For the most part, I just focus on whoever has my favourite outfit ATM, but there are a few survivors where I have specific builds saved on them and it's faster/easier/less annoying to just switch to that character when I want Gen Repair build or Super Healer build as opposed to changing all of my perks.