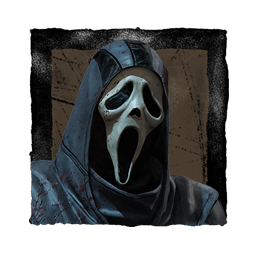 Iceman
About
Username

Iceman

Joined

Visits

5,623

Last Active

Roles

Member

Points

1,308

Badges

22

Posts

1,318
Reactions
Comments
(Quote) oh okay, I never knew they answered this question. Thank for the clarity. That make sense on why Jane is the first one to have a complete full dress.

(Quote) It's not about it look strange/clip, it's for you to commit to a look. (Quote) The weapon is part of the look, therefore it needs to be locked.

(Quote) I'm aware of that, however not every new bug I experience. This one is right in your face. That's why I was confirming that op is not alone.

Everyone must be experiencing this because I am in the same boat. I play on xbox.

I love the new aura style as well but here others are having issues for as being colorblind. Hopefully, there's a way to meet everyone standard so we can enjoy it.

So you commit to the look/fantasy for that character. R6 does the same thing with their elite skins. I kind of like the set the set skins. It would be nice if they could give us avi cards when wearing those skins like in R6

It's one of the best collection thus far. I'm super excited for Adam outfit. I like that they kept the beard from his previous look. It really suits him. August 4th, needs to hurry!

Actually it does. I haven't played in a long time. So it would make sense that I'm still being put against Rank 1-8 players.

I don't know how it going to look but I already LOVE the greek god outfit for Adam.

The Legion are basically representation of The Purge. Mask killers on a killing a spree. If anything we should just get Legendary skins from the movie purge such as the iconic creepy smile mask.

Well, I can tell you that rank does not matter. There are times where I don't play dbd for a long time and get other ranks because of rank reset. My rank may show rank 17 but I still have the kill of rank 1.

(Quote) Cross progression will not be able for Xbox or Ps. Hopefully in the future it will be possible. "We are thrilled to announce that we are preparing the first steps toward Cross-Progression and that it will be available for Steam, Google…

At this point I prefer Legendary Skins. Claudette would be great for Michone, Jake can get Glen outfit, and etc. The game is very grindy at the moment. The devs can still make the same amount of money as if they were creating a chapter

@Wamps I look forward to seeing how the storyline plays out. All I know is Adam better escape, no dying 😤

(Quote) Based off what I found from monster.fandom "The SCP Foundation is a secretive organization that contains anomalous or supernatural items and entities away from the eyes of the public. SCP stands for Secure, Contain, Protect."

Yeah, I like how the event wasn't too grindy. It took me an estimate of 9 hours for me to complete this event. Meaning collecting all the crowns for every single event. And I did this last minute within the last 2 days. Past events would have not a…

What time is the event over tomorrow? @peanits

(Quote) No, looping is running around the same area for a periodic time

It would be interesting to have "Death Note" as a chapter. L as a survivor and Light Yagami and Ryuk as the Killer.

They are much easier to use than flashlight. I personally think it would be a bit op. I still have over 30 fireworks from 2018 event.

Legendary skins are going to be set skins I believe. There are are killers who are already lined up in receiving one. I think the idea of Legendary skins is to create a fantasy character for a particular character. And for you to commit to that look…

Either. They are alternative versions of the character These clothes are lying down in the fog from the other survivors & killers who couldn't survive They are creations from the entity mind as someone said above

I don't think the crowns will be rare. They will probably exclusive for now but in the future they probably we be added to future rifts or available in shop. I assume like 6months from now.

(Quote) Yeah I'm aware of perks being able to stop interactions but this is not from perks. It happen sometime like every 15-20secs. So it could be the server lag as you mention.

Everyone plays the way they like to play. It's that simple. The perk exist so you're going to have players who use it.

We've asked for the glowing effect since the Lantern event. I'm surprise they didn't implement it. It would be nice to add as another cosmetics and not attach to clothes. Also this may satisfy other players who the legacy skin so bad. I know I would…

(Quote) hmm, I want to say something about who you probably are on the other side of this screen but by this context you can probably guest what it is. And that's probably why you and the person you quoted "FAILED" to understand.

(Quote) I wasn't talking about my post. I said OP post. And far as the word "organic" its for something to naturally occur. When it comes to situations like this you have to speak up/ask for it so in the future it become an organic thought.

(Quote) Things come organically if people speak up ask for it. Once again, there's no harm in asking. Did you get sick from reading this post? Not physically but maybe mentally. And that's something you will have to deal with on your own.