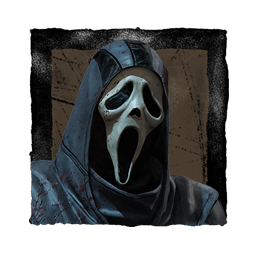 Iceman
About
Username

Iceman

Joined

Visits

6,193

Last Active

Roles

Member

Points

1,308

Posts

1,439

Badges

22
Reactions
Comments
Do anything but make him %115 movement speed. Actually find a way to make his powers unique. Otherwise that same mindset will put him in the same spot that was done to The Legion.

I agree give more depth to his power. Make it where the player need to have skill and not spam the knives. Maybe you start off with a certain amount of knives that need precision hits. Then there's a meter that is fill which allow you to go into a …

Fun fact, it's rare for true original content when it comes to art. There's inspiration that is taken all the time. It how you use it to make yours unique compared to others.

I'm going to let your enthusiasm affect me. At first I wasn't sure about his abilities but the more I see gameplay and people talking about it the more I dig it.

I like the concept of the new killer and how he looks. I'm a bitt iffy on his powers. Overall, I like the way the devs approached this chapter. It's a different take from what we normally expect from the killer. I think the only killer that comes c…

I wonder if the powers & perk are related with time control or something. The wording of the interview is off. It speaks in past and present about the Saturday. One minute it refers it already happen (interview that was held ended up being canc…

Kermit the frog is already established as kids/family friendly. However, if you were telling me a man who happens to play with puppets is going to be killer then yes that will still be able to follow the horror theme. As him playing with puppet is j…

Uhm there's not a certain aesthetic the entity is looking for when finding killers/survivors. It's the story that conjures up the horror theme.

You're not using it right, power struggle has great synergy with others perks. I actually prefer this perk than decisive strike. There are times where I escaped the killer more than 2times in the same match. Use Power Struggle, Tenacity, & Fl…

Or they possibly teased us with two different things. One could be teasing the next chapter and the other could be a Legendary outfit collab with a social media influencer.

I prefer this hud than the old one. It's easier on my eyes. And after years of playing this game, it's slightly refreshing.

They could always be introduced as Legendary Character

I say it's Sherry Birkins from the Resident Evil franchise

Yeah, I'm 50/50 on it. It look a bit odd. I think it's the hair lol.

Lol I would love for this to be true. I really love the franchise.

Most likely tomorrow around 11am est.

What's wrong with the UI? I like it the way it has been presented in the ptb.

@bobcat946732 yeah those are clearly cgi though. My only issue is that claudette looked washed out here. It could be the lightning. We'll see when the cosmetic is released. I know we're getting character models rework early next year.

I've spent over $300 on cosmetics. And I continue to buy cosmetics because I appreciate the designs that the art team come up with. On top of that I like to switch up my look as much as possible.

Do you have any screen shot. I'm just curious to how it looks. I haven't seen any series x gameplays . And mines don't arrive until next month.

I doubt Microsoft or Sony is holding them back as both platform have cross-progression from other games. For example, Cold War. It's easier to do xbox one to series x & ps4 to ps5 because they're still on the same platform. I believe in order …

@SweetTerror If you have Game pass you don't need to buy it twice.

Although Sony is not transferring most of their ps4 game progression dbd. I do believe that dbd servers hold our game information on their server.

As long as it's a digital purchase.

Same here, I play on xbox one x. Next gen is only two months away so I'm pretty stoked to see how it's going to be on there.