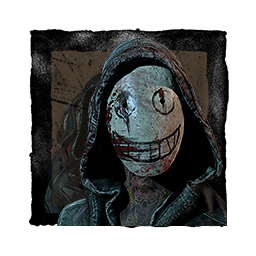 ImmortalReaver
About
Username

ImmortalReaver

Joined

Visits

338

Last Active

Roles

Member

Points

318

Badges

8

Posts

243
Reactions
Comments
Devotion 1 and probably rank 40/50 into the next one.

I'm pretty sure that they have been "removed." you may still have them, but can't use them anymore.

A thread that isn't complaining? Devs need to nerf this thread because it's too OP.

Don't insult me if you can't take an insult back. dumbass😂😂😂

Or maybe if you aren't good at reading maybe you should realize that I said survivor matches meaning I'm not the killer. What a dumbass 😂😂😂

I guess I play with or against the 1% frequently because most of my survivor matches lately have been getting 3 gens done before a single hook.

I'm playing more survivor lately for the tomes and almost every match we get 2/3 gens done before the first hook. Red rank solo queue also.

Legion needs some buffs and/or a rework. I have never ever once had any issue playing against Legion and never felt they were unfair in any manner. But you know if people complain enough, changes can happen.

The difference between Doctor, Clown, Freddy, and Hag is that the doctor needs to charge up and use his power each time. With the rest of them you can M1 while your bottle/puddle/trap is doing it's own thing.

100% of matches I keep playing against survivors. BHVR plz nerf

simple and effective! i like it

If you're not having fun, stop playing. It's that easy.

Omg like srsly I kno rite lol teehee

You only got 23k which shows that was a relatively short match. You expect to pip at red ranks with a short match?

If you don't want to get DS'd then play around it. It's not hard.

Posting a whole new thread as a reply to another one is such an attention grabbing pathetic move.

Queue times are fine on my end. 😁

No one cares if you or anyone else quits. 😁

I can blame them. Don't go the whole match sabotaging hooks. Do it when it makes sense.

I'm not even sure if it's the longest animation but I watched ghost race's and it was 14 seconds. If someone is downed next to a hook you can definitely pick them up and hook them within 5 seconds. So yes, like I said, it CAN be up to 3x as long.

hahaha are you running that on a potato?

He said it would be after they have already been hooked twice. You'd have to down them again. You're thinking that he meant hook them once then down them again and mori, which isn't the case.

Because the animation for a mori can be 2-3x as long as it would take to hook them. Time is not on your side as a killer, especially nowadays.

Seems someone forgot to change your diaper.

Most survivors in red ranks are garbage, especially nowadays when you can face rank 20s even if you're red rank.

So you only give them the middle finger when they're just playing the game normally? Seems legit.

LOL I could see these being real because they're all about bullying the killer.

I like the idea but using a whole perk slot to be able to waste valuable time killing someone instead of hooking them is no good.