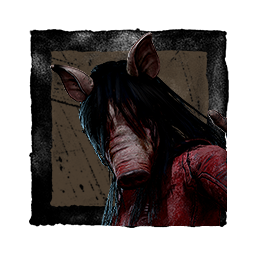 JPLongstreet
Let us pray.... We humble consolers pray for our frames, the frames of our friends and family, the frames of our neighbors, and most especially the frames of our brother and sister Switchers. We humble consolers ferverantly wish the mighty devs hear our prayers, and love our platforms as they love their child, DBD.
About
Username

JPLongstreet

Joined

Visits

1,833

Last Active

Roles

Member

Points

202

Posts

1,032

Badges

12
Reactions
Comments
How could they "punish" comms at all? And I'm pretty sure they aren't interested in punishing anyone anyway.

Their system cannot tell the difference between an actual intentional disconnect and game crashes/connection issues, so it treats them all the same for penalty purposes.

Did you play it on the PS4, and if so so you recall the performance on the reworked maps?

Yup frames there are the drizzlin shytz

Consolers: Wait, what? Who? Why? Oh......

Same on my Xbox1, with Lery's dipping into the teens depending on what's going on. Console life.

This would mean playing killer would be different in those separate queues. In the SWF queue they'd likely be faster, use an additional perk, attack more quickly, special attack lasts longer (depending on power) or whatever buffs are applied to bal…

The point is this goal of a steady 60 fps for all platforms has not been met, nor has there been direct word since about if let alone when. Makes those on console seem forgotten, and those on the older PS4 and Xbox1 feel very much left behind. My…

And then Trapper Boi would point out it still takes several tries to get out of his traps, while survs always seem to get hers off first try...

Right now it is unbalanced, everyone knows this, but I'm convinced they will not separate the queues. Exactly how to achieve this balance is the hot hot debate.

Doubt they'd ever make separate queues for solo, as every move the devs make is with not splitting the playerbase up & not punishing anyone always in mind. Besides SWF would never get a match, no matter what bribery is used to induce killers to…

Pretty sure they mean that chat box PC has, and not voice chat.

Ahhh the rare pleasant player interactions that we desperately are in more need of. Entity bless their pixel soul! :)

I also agree with this. I have many challenges in all of the tomes yet to do, and would love for the game to leave me in the last tome I was in.

This, and that as a surv I should be doing something at all times, be it totems, gens, healing, saving, something beyond popping by myself over there. As killer, how utterly enjoyable to it to yoink a surv off what they were doing. Teaches them h…

Then why should consolers support Crossplay at all? What happened to a level playing field, with everyone all playing the same game? And any on console wanting to go over to PC would have to rebuy everything and grind again from scratch, because t…

I play on Xbox1 and to help avoid this I hard restart my console about every 3-5 matches. I do it to bandaid connection issues and restore fps drops a little bit, but it should help with crashes as well. Power cycling your router/modem each day…

Dude I got pinballed in that absurd row of like 9 lockers on Red Forest many many months ago. Cheeky Nea takes a hit and I foolishly follow her into that area, and take three Head-Ons in a row. I rarely see or get hit with Head-On, mainly because…

Or trap a locker, and if the killer checks it while empty they are blinded by a party starter for a few seconds.

Swiss Army Knife: 2-4-6-8 charges depending on rarity, no add-ons. Charges on it can be spent on increased repair speed, sabotage speed, and/or opening the gate speed. If it has all of it's charges and it's holder is slugged for more than 60sec,…

Before i read the razor wire part I was kinda hoping to see it set off a Claymore mine or something equally outrageous...

I hope it's worth it as well. Survs being able to swap very late in the lobby countdown is kinda stoopid too.

Never was funny. Also isn't changing back, as the devs have said it's essential for the MMR system, whenever it is ready.

Less than 60ms gets kicked?? 70-90 is normal for Xbox1 and PS4, and I imagine Switch and anyone using Wi-Fi are even higher. No one would get a match ever.

Is there room in the budget to get Samuel L. Jackson to voice over the OP's statement, with the fun words put back in?

Hmmmm possibilities. This killer darkens the area within his terror radius, can only attack then with his bayonet from behind... killer grasps you and you struggle with them.... missing skill checks here can cause innards to spill out some... I li…

Throw in video card this, sound card that, filter this over here, resolution that by that, mortgage payment headset....