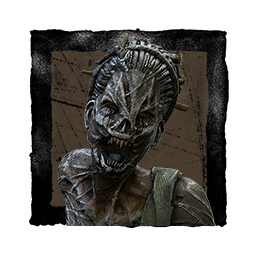 JawsIsTheNextKiller
About
Username

JawsIsTheNextKiller

Joined

Visits

2,427

Last Active

Roles

Member

Points

2,508

Badges

22

Posts

2,758
Reactions
Comments
People other than jaded DBD content creators got to play it.

I would have to talk to Internet people? Well I'm out!

I did this challenge yesterday. The others were in an SWF and of course, they wouldn't leave until the last ms to make sure that I had to die to complete my challenge. Don't forget killers, toxic SWFs are toxic to solos too!

I'm glad BHVR care enough to give us bloodpoints in response to to the threat of the VHS Beta. It shows they are taking the competition seriously and care about their game. Of course it is a coincidence, then we don't know if they care!

I feel your pain but it would be a lot of work to buff every killer. They could instead just have gens regress faster, or take a % damage after a kick. Maybe nerf one or two survivor meta perks too. If that then leaves Nurse OP, that just leaves ONE killer to rebalance.

I watched a popular streamer playing killer last night, complaining constantly about how the game was unplayable for killer now. But they pretty much won all their matches. If feels like people are just complaining because they used to be able to 4K evey match and now they have to play against people at their own level.…

The thing that gives me hope is that the devs are all about the stats. If they are looking at the stats they should be seeing what everyone is complaining about. If enough people switch to survivor, the queues will grow and people will start to leave. Those people will not be purchasing cosmetics.

I very much agree with you here. But MMR needed to happen and I am glad it has, because it is the first step required to balance the game. Now the best survivors are playing the best killers, the devs can monitor how they compare. I'm sure they will finally see that survivors (SWF in particular) have a large advantage that…

I'd like to see an option to bind it to a different key/button. Does anyone remember running up to one of the upstairs gens in Haddonfield, pressing the button to work on it and then accidently fast vaulting out the window instead? I miss that!

High MMR is not supposed to be a goal. It seperates the good players from the average, and the average players from the bad. The devs do not want new killer players getting bullied into giving up the game.

I agree with dropping slowdown perks. Using them may get you more wins, but at the cost of suggesting to the devs that the balance is ok. Who wants to go against sweaty 4-person meta-equipped flashlight-clicking teabagging SWFs every game anyway?

A working MMR should separate the new/bad players from the best players. This part of the MMR is "mostly" working and I hope the devs contine to refine it. The problem is that at high MMR, organised survivors against most killers just win. They don't have to play really well, they can afford to make mistakes and it won't…

I really like the new system. In the old system I could play for two/three weeks fine until my rank went up to a point when I would lose every match. Now I can play throughout the month and have a reasonable chance of getting a balanced match. However, I don't think survivors should be escaping 50% of all matches and since…

I think it would be more fun to have dailies that aimed for killers you neglect. Not Huntress though, don't make me play console Huntress!

Today's Friday which should be good, but I have to work 16 consecutive days in a row. Only 14 more days until the "weekend" for me though, so looking forward to that.

Didn't you once wish a dead fictional DBD killer to be dead?

The sounds. This map had the most unique atmospheric sounds. Please devs, don't delete it. Put it in a box somewhere because you never know there might be an opportunity in the future to bring it back. I bet he devs will still be able to play it in the office even if we can't. Along with old Freddy, old Billy and probably…

After racking by brains, I think this is everyone I have been in an SWF with (sorry if I missed anyone!): @Vietfox @Grootdude @Mushwin @PhantomMask20763 @andyollolloll @Cornpopers_Evan @Unicorn @KiraElijah @idek120 (I think) @mightymat17 (I think) I don't do comms though so I didn't speak to any of them. Killer main btw.

For me, the most exciting part of new chapters was always the maps. It's such a shame that maps are low priority now. I really wonder what the map design team do when there isn't a new map for a couple of chapters in a row.

You know all these legendary Huntress streamers? They put a dot in the cente of their screen. Some may call that cheating and just because it isn't bannable, it doesn't automatically mean it isn't cheating. But you can't really do that playing on console when you play on the 55" family TV. This isn't an FPS game, we should…

You should check your graphics cards settings. If everything is small and unstable, it sounds like the PC might be trying to display a resolution or frame-rate that it doesn't like. I would try switching your resolution down to 1080P as a test and see if that helps. There is a also UI scaling option somewhere in DBD's…

Your monitor is set to scale at over 100% isn't it?

I've noticed something similar to this, once the Entity takes something I want and then, erm, the game crashes, I can reload and get the Entity to choose different things as long as I choose a different path. I think it tries to guess what you want.

I remember you were downvoted for wanting a cooldown on Hillbilly's chainsaw! Who's laughing now?

Frames might only be 60fps on console but the 4K resolution makes up for it.

The devs explained this in a stream once: If there is already an established lobby, then the killer pulls out (probably after checking the survivors profiles), the team will be given priority matchmaking as they are already supposed to be in a game. The matchmaking system will not wait for a "more suitable" matchup. They…

You DCd to answer the door? How far away is your door?

Boons are a buff to Noed. I don't do bones if there is a Mikaela in the team. Then I die to Noed. Mikaela wasn't even running Boon perks. THEN WHY ARE YOU A MIKAELA?

I had a couple of games yesterday, both against the Pig, both left me to bleed out trying to get their 4Ks. That wasn't even the worst of it, the other survivor kept finding me and picking me up dragging the end-game out even longer. Most boring games ever. No Bill, please just leave me to die.

Over time, good killers will kill more and good survivors will escape more. Even if the MMR system is limited, most people should end up with reasonable matchmaking. It just might take some time.