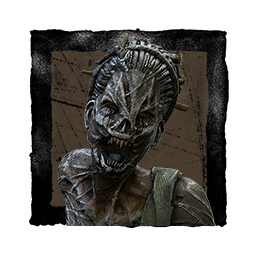 JawsIsTheNextKiller
About
Username

JawsIsTheNextKiller

Joined

Visits

1,320

Last Active

Roles

Member

Points

2,488

Posts

2,207

Badges

21
Reactions
Comments
I always lose to Wraiths. I always get hooked first. No BT to worry about if they stay cloaked, they chase me until I think they have gone and as soon as I start healing - Bing bong and I get hooked again. Repeat until dead. Yet when I play wrait…

Tip for anyone with this issue: Between matches, listen to the PS4's fan. It SHOULD spin quietly. If you are sat in the lobby waiting for a game and the fans are loud it will overheat as soon as you get to the offerings screen. At this point, can…

You can pretend you are using a small computer monitor by moving your sofa into the garden and playing from there.

Are the tippy-tappy feet still present? (I really don't know what to call it). If that's gone I'll be sad.

I never understood why they didn't have survivor portraits from the start. I am glad they are here now though and the hook counter will be really useful. The old HUD was apparently too small on PS5 too, so I'm pleased it is scalable.

I thought you might be bored holding M1 so I brought you some entertainment.

Is this the commonly complained about overheating problem that happens at the offerings screen? Most overheating happens then.

They could have been playing as SWF.

Its toxic red rank SWFs almost every match at night. That might be fine if you are a rank 1 killer but if you are anything else you won't have a fun game.

There are many football players who are 17 who are much better than football players who are 26, even though they all started at a similar age. Experience does not equal skill.

Open handed with Windows of Opportunity will be amazing! I didn't expect a DS nerf but I am starting to think the devs are a little afraid to scare away the YouTubers that make their juking videos that rely on this perk. A lot of people bought DBD …

It's not a good game design choice to tell people when they are bad at a game. This is probably a big reason why the old ranking system rewarded playing regularly, as opposed to playing well. They will never show these ranks.

This is quite a scary pairing. Let us see how long this one lasts!

But are they better or worse than solo human survivors?

If I get bored I play survivor instead. I know how sad that is! I'll play other games, but I'll be thinking of DBD.

I agree. If I can take the killer for a long scenic tour of the map while the others do all the gens and then I get facecamped and slapped on the hook all the way to the other three survivors escaping. I will be extremely pleased with the game and…

It's matchmaking's fault. If you are playing solos at your own skill level, its too easy. If you are versing a 4 man SWF with an average killer at your own skill level it can feel unwinnable.

I thought it was an excellent review. The review only really needs to go as far as to sway you into buying it or not buying it. I don't expect the reviewer to put several hundred hours in first. Many on the forums would give it a low rating and co…

Since Nurse, Bouncy Boi and Not a Baby all have brown training wheel addons that help you learn targetting, I don't think it would be unreasonable to do the same in Huntresses rework.

I don't use Self-Care. When I am injured at the end of the game, I just die because I didn't bring a medkit either.

I'd take snares off him completely. Pallets are more fair and fun anyway.

There is no better way to guarantee getting found, downed and hooked first that running Deliverance.

I'd like to see something new from existing licenses. Evil Ash and the Evil Dead cabin map A new Quentin that looks like the actor and maybe Nancy from Nightmare on Elm Street Robin from Stranger Things Pretty Lady Leatherface Amanda from Saw withou…

Why would anyone want to automatically teleport? Sometimes I want the survivor to run from the activated trap into my mouth. You can teleport instantly just by mashing the button/key as they approach the trap.

MMR for killers is easy: Kill 3 survivors = rank up Kill less than 2 survivors = rank down Better than the emblem system, better than the old MMR. Fewer people will complain that they didn't deserve their depip.

You are right the emblem system was a mistake. I can play badly as Legion and get a double-pip but have really good game of Hillbilly and I black pip. By that logic, Legion is somehow better than Hillbilly? It's clearly too difficult to balance …

But ask yourself why there is a lack of killers. Fixing inappropriate ranking will make it easier to matchmake and should bring back those that resist playing killer because they currently have to play SWFs 9 ranks above them. Good killers need to p…

Survivor: Decisive Strike. If the devs can't balance it, get rid of it Killers: Self-Care.

If he's defending it so well then there must be something better than this purple flashlight so I'm going for it!

Specifically too many red rank survivors and not enough red rank killers. Play a game as survivor and you pip. Get an efficient 4K as killer and you don't pip. Time to tweak the emblems if MMR is not imminent.