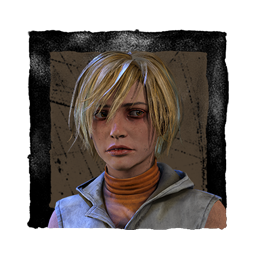 JexxTron
About
Username

JexxTron

Joined

Visits

45

Last Active

Roles

Member

Points

34

Badges

7

Posts

227
Reactions
Comments
Look down and swat at the light path.

We need a different forum that is not randomly censored. We need moderators who can handle criticism in public.

OK fair enough. I don't want to put words in your mouth. I am not calling you anything other than M. Cantelope. What killer do you play?

Hello Good M. Cantelope. I also play in the PST timezone in North America. Every day. Sometimes all day. I see the same thing you do. in the morning, survivor wait time can be almost instant. At 6:30 AM, the Killers are quite good. They have fancy clothes and bring lots of gen progress perks and addons. They offer up…

I read all the posts. even yours SonicOffline. I went up against a Nemesis this morning who absolutely took us apart with his perks and addons. Starstruck, etc. The snowmen did not seem to even slow him down. He just bashed them open and kept pursuing. Do killers have fun? I didn't think it was about fun but more about the…

Great idea. Will try that Thanks

I think that is fair. It would make me stay on the gen longer and be a target. It would make the Cheryl Gen locking perk more useful. Killers need something.

😀 Seeing him in the circus part of the map is kinda fun though.

the nurse can shred the RPD. Just like Midwitch. I am glad to hear what the clown doesnt like. I want to punch him. Please devs, give us a third hand gesture.

I have about 45 friends from many time zones. so I spy on their usage as it is interesting. in the morning, there are few survivors playing and lots of killers. ( yes I friend request killers who give me the hatch or gate) In the evening, lots of killers and survivors but I think the matches at night are more balanced. In…

Wow, can you do that? I need to read the Wiki.

10 - 20 per day at least. 1500 hours since August. DBD is just part of my daily routine. Killers have a hard time unless they use Generator slowing perks in my solo matches. But my SWF matches, the killers usually can only get one or two kills cause my friends are BADA$$. I also noted that morning matches 7-9AM (PST zone)…

This would be a great thing. If the feedback of the survivors AND THE KILLERS affected their rank / Blood Points. I think most survivors can appreciate a great game by a killer vs a "face camp come get him unhooked so I can kill you" game. I think most killers could appreciate a stealth by survivors vs toxic antagonistic…

So true. Its only about money. Nothing else matters anymore. They got too big.

I don't even want to play against him. He is one of those killers that just upsets me and feels like he just has too much. Why should he be able to down survivors with one shot / hitting you with his gun? Why won't the chain break when I go around a corner? He is already powerful enough in his current state I think.

Thanks people. Interesting info.

Thanks xxshyguyxx Nice yoshi nod. https://www.youtube.com/watch?v=wgS6QO8G11s

I am a poor killer at best. This morning, I got three iridescent red one survivors. It was not fun. But I also get easy ones who survive like me and run in a straight line, hide in plain sight, etc.

I think there is a cosmetic for the blight that is very Jack.

I wish the trickster players could be killed by survivors somehow. Also I want to be able to punch the clown. And just get rid of the gunslinger with his chain then whack attack. But then again, I don't deserve any wishes because of all the bad choices I make in the matches.

Well put. I agree with all that. But I still play hours every day.

Give her some time. She's only been out like 10 minutes. Does anyone even have level 30 yet?

Just like Facebook, its all about the money. Everything else is just a distraction.

I always get killed asap after being unhooked. But I use BT for my team mates since the camp is a way of life now.

She is creepy in a creepy way. But I found I can lose the crows by going in a locker.

I cant do a flashlight with my Nintendo switch. Not at all. Not ever. So I assume this is the same issue. No way to aim like a mouse on a console.

I think the devs put in some anti Karma. They know what you want and won't give it to you.