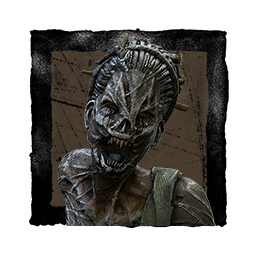 Kaelum
If I don't respond to your post, it is most likely due to it being a troll post, and I reported it. The mods have made it very clear that they want to handle all trolling.
About
Username

Kaelum

Joined

Visits

2,288

Last Active

Roles

Member

Points

828

Posts

960

Badges

16
Reactions
Comments
They've said at least a dozen times of the past 4.5 years that SWF was ALWAYS designed to be a part of the game, even though it wasn't ready when the game was released. It was released like a month after the game was released, and is going away. T…

I don't know why Otz is getting these kinds of matches, but I am certainly getting the appropriate matchups. When the batches are unbalanced, it can lead to unbalanced matches, especially on the higher and lower ends of the MMR, but that is expecte…

This occurs on the PS4 too, as described by the OP.

This also happens while repairing a generator. It happened multiple times, but we didn't know what was causing it. I'll check to see if perhaps it is happening when the gen passes 50%.

(Quote) Again, that's not an answer. @not_Queen why is there a price difference?

@HectorBrando all platforms take a cut, especially Steam, and all past DLC has ALWAYS been the same across all platforms.

It's working as designed. When 2 actions occur within a short amount of time of each other, both actions are allowed to occur. The amount of time is typically, Killer latency + Survivor latency + Server latency, and there might be additional paddin…

TBH, Moris don't have a place in the game, and should completely be removed, including Tombstone. Keys can be reworked to ONLY allow the reopening of the hatch, or to be used after ALL of the gens have been completed. You can't balance a game whil…

@Peanits it appears that the smaller screen adaptations of the site, remove the date/time from the list pages (i.e. Forum list, Thread list, etc.), and the smallest screen size completely removes it from the messages themselves.

(Quote) If you, as a survivor, are camping the hook, you have already failed. You might as well just stand still and let the killer kill you. If you are camping the hook, then the killer is not, as he is actively hunting you. Big brain plays requ…

(Quote) Or, imploring "Occam's Razor", it's simply a server-side bug, which is highly more likely given the circumstances.

(Quote) Since there is only 1 set of dedicated servers, which is shared across all platforms, it is possible for PC players to hack the files and make the servers think that they are playing on a different platform. Consoles can do the same thing, …

(Quote) Prove that statement. If platform A doesn't have enough killers, survivors have long wait times. If platform B doesn't have enough killers, survivors have long wait times. If they combine, survivors have long wait times. It's simple math…

We've been dealing with these bugs for well over a year, but this last rank reset has pushed me over the top. I refuse to play at the green ranks, because the game literally sucks ass on PS4 in the US at green ranks. If they don't fix everyone's r…

For all calculations in the game, all survivors are exactly alike. There is no difference in size at all. However, visually they are different, which affects what a killer can, and can't see.

The DC penalty system is good as it is now, though it should be made harsher once the issues are addressed. A percentage based system was in effect for years, and we all know how that went....COMPLETE FAILURE! Some streamers were DCing left and ri…

(Quote) Again, you don't seem to understand game mechanics. I don't care that you're a professional streamer, but you might want to think outside the box every once in a while. Your so called method of slugging and reviving, would be a bad play by…

(Quote) You obviously didn't read what I posted. Once a survivor is downed, the effect is Paused. This will have not help a slugging killer in any way, unless the survivors play poorly. In which case, you're going to lose anyway.

This idea has merits, but is fundamentally BROKEN! Why is it broken? Because the chase mechanic is 100% unreliable. Why do you think Mend no longer uses it. Instead, change the mechanic to Pause when a player is downed. When any downed player ge…

(Quote) That is not at all true. Playing the Hag properly, is a complex task. You first need to be able to place traps that are effective for you, while at the same time learning when to actually TP to a trap, if at all. If you are running any tr…

Another necro'd thread, but everything that I stated over a year ago, has come to pass. Could things be better? ABSOLUTELY! Will they get better, probably not. The developers working on this do not have the knowledge or expertise. Out with the …

Her addons can increase the radius of activation, but beyond a certain amount it is a waste. She can stack them for a trip range of ~6m, but it's a complete waste, as she'll never get a hit at that range. As for the distance she can teleport being …

@ichbineinehag are you referring to here speed and momentum being set to 0 (zero) after a TP? If so, it is unfortunately intended. You lose all speed and momentum after a teleport, which you need to take into account if it's a very close trap. If …

FYI, there is not supposed to be any trap animation when using Rusty Shackles, which is intended. Only the Hag sees anything, and if she decides to TP, she will just appear. That is the entire purpose of Rusty Shackles, to not give the survivors a…

(Quote) In July 2019, BHVR accepted ~$20M from a Chinese investor for a non-controlling stake in BHVR and a member on the board. It would appear the answer is yes. TBH, I couldn't care less if BHVR goes under. They haven't done anything to make th…

@shadowlightnign didn't you hear? The ranks are being removed from the Scoreboard. Once that occurs, only SWF will see your rank, and only when that buggy feature works.

(Quote) I do. And when I want to take it easy I run Stakeout. Sounds like it's you the needs to "get gud". P.S. GL when survivor wait times exceed 1 hour.