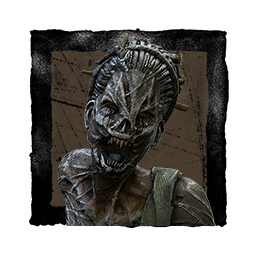 Kaelum
If I don't respond to your post, it is most likely due to it being a troll post, and I reported it. The mods have made it very clear that they want to handle all trolling.
About
Username

Kaelum

Joined

Visits

2,356

Last Active

Roles

Member

Points

828

Posts

979

Badges

16
Reactions
Comments
Again, you don't seem to understand game mechanics. I don't care that you're a professional streamer, but you might want to think outside the box every once in a while. Your so called method of slugging and reviving, would be a bad play by survivo…

You obviously didn't read what I posted. Once a survivor is downed, the effect is Paused. This will have not help a slugging killer in any way, unless the survivors play poorly. In which case, you're going to lose anyway.

This idea has merits, but is fundamentally BROKEN! Why is it broken? Because the chase mechanic is 100% unreliable. Why do you think Mend no longer uses it. Instead, change the mechanic to Pause when a player is downed. When any downed player ge…

That is not at all true. Playing the Hag properly, is a complex task. You first need to be able to place traps that are effective for you, while at the same time learning when to actually TP to a trap, if at all. If you are running any trap radiu…

Another necro'd thread, but everything that I stated over a year ago, has come to pass. Could things be better? ABSOLUTELY! Will they get better, probably not. The developers working on this do not have the knowledge or expertise. Out with the …

Her addons can increase the radius of activation, but beyond a certain amount it is a waste. She can stack them for a trip range of ~6m, but it's a complete waste, as she'll never get a hit at that range. As for the distance she can teleport being …

@ichbineinehag are you referring to here speed and momentum being set to 0 (zero) after a TP? If so, it is unfortunately intended. You lose all speed and momentum after a teleport, which you need to take into account if it's a very close trap. If …

FYI, there is not supposed to be any trap animation when using Rusty Shackles, which is intended. Only the Hag sees anything, and if she decides to TP, she will just appear. That is the entire purpose of Rusty Shackles, to not give the survivors a…

In July 2019, BHVR accepted ~$20M from a Chinese investor for a non-controlling stake in BHVR and a member on the board. It would appear the answer is yes. TBH, I couldn't care less if BHVR goes under. They haven't done anything to make the gaming…

@shadowlightnign didn't you hear? The ranks are being removed from the Scoreboard. Once that occurs, only SWF will see your rank, and only when that buggy feature works.

I do. And when I want to take it easy I run Stakeout. Sounds like it's you the needs to "get gud". P.S. GL when survivor wait times exceed 1 hour.

FINALLY you agree with everyone else, that there are more survivors, more than 4 times the number of killers, which is the equilibrium point. I don't understand why it took you this long to understand that.

You truly are oblivious. Time to ignore you.

Dude, this is what you said. You say there are MORE killers than there are survivors, which is wrong. There are significantly more survivors, than there are killers, needed for all survivors to play. Whichever side has the shortage, gets the inst…

Nice way to change the context. We were talking about recent changes, and recent queue times. I don't think that anyone would consider 1 year as being, recent. However, over YOUR 1 year, there have been just as many survivor buffs, so your point …

That is not at all what I said. Please read it again, and answer correctly.

@Might_Oakk playing as killer is pretty bad right now. There haven't been any killer buffs, other than Freddy, and the implementation of Oblivious and Undetectable, which is more of a wash, so I don't know why you think otherwise. I guess Scratche…

I stopped playing, and won't be playing again, until this crappy matchmaking system is fixed. As the OP has stated, I'd rather wait 15-20 minutes for a match with players of the appropriate rank, rather than playing with players ranked 10-20. Seei…

Well, it's better to just dodge the game altogether, than play with these current lobbies. At red ranks, we're getting matched with people of all ranks, including 20s. And no, they aren't SWF, as we can clearly see each player load individually wi…

The only thing that I agree with is that the Ebony Mori should be removed from the game. Aside from Devour Hope, and Tombstone (which needs to require more evil), there should not be any other way to kill multiple survivors by your own hands. As fo…

Let the sandbagging begin, as that is exactly what this will cause.

@Peanits made this remark in a previous thread: "We don't want you going to the kitchen to get a drink while on second hook." It's an absolutely ridiculous statement, but that is why we are forced to button mash.

@Fibijean yeah, I saw that later. I read your comment first, so I just responded to it. Anywho, have an AWESOME evening!

That is not camping, as I stated in my post. If there is a survivor within the "proximity" range of the hook, then the killer is not camping. Thus, there is no way to abuse it, only stupid survivors giving the killer more power.

ROFL...I guess you've never tried it. Try it sometime, you'll be surprised how well it works.

@Edys cool. I agree that you proved nothing, as that is not how matches go. Have a nice day!

@Edys yeah, right! If you think that's how the game works, then more power to you. Since it doesn't work that way, I'll disagree.