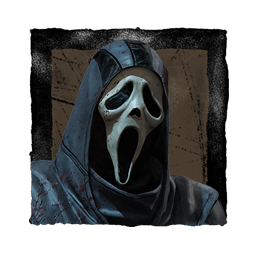 KieranD2006
When a new dlc is available on the ptb, how long does it take for it to be released on console?
About
Username

KieranD2006

Joined

Visits

52

Last Active

Roles

Member

Points

31

Posts

25

Badges

5
Reactions
Comments
(Quote) Yes but like I said, tips for countering tunnelers while playing alone. But thank you

(Quote) I would say they have fine power to it but I wouldn't really call it OP, or unfair. And tbh I dont use Head On so I wouldn't know.

(Quote) Not gonna lie it's nice to know that there is other people who know exactly where I'm coming from.

(Quote) I think in certain situations there is a difference between letting an easy kill go and tunnelling

(Quote) That's not the point, if she has blinked and is preparing to do it again she is clearly visible. So I think it should stun her. It would be very easy for her to get across the palet if shes ready to blink and you throw a palet down. I guess …

(Quote) I was recently telling my friends when in a swt that they should run BT and DC if they have it but they doubted me. They quickly regretted after.

(Quote) It's not that I think this is a big problem but I do agree that during mid blink you should be able to stun her

(Quote) 10 then, I began playing again and was pushed back to 13 3 pips and I cant get past 10 because I'll get tunneled or face camped in a game.

(Quote) Have you considered that anyone at rank 1 is pushed back to 16 and has to go through those ranks again.

(Quote) Actually forgot about dc. I guess dc and totems could help. Thx

(Quote) Yes, but for people who actually care about the game and want to do good they cant get anywhere near high ranks due to these people who most of them are probably bad and cant be bothered trying.

(Quote) Yes I understand there was a bad play involved in the story but my point is I think there should be some sort of penalty when using such a powerful perk.

@wydyadoit I think u can play however u want, u have your options to play however u want to whether you play yourself and not save Survivors from hooks and and heal them or u can play as a team player and help the other survivors. In my opinion u ca…

I can't play as some Killers it just comes up with "No Connection" and kicks me out.