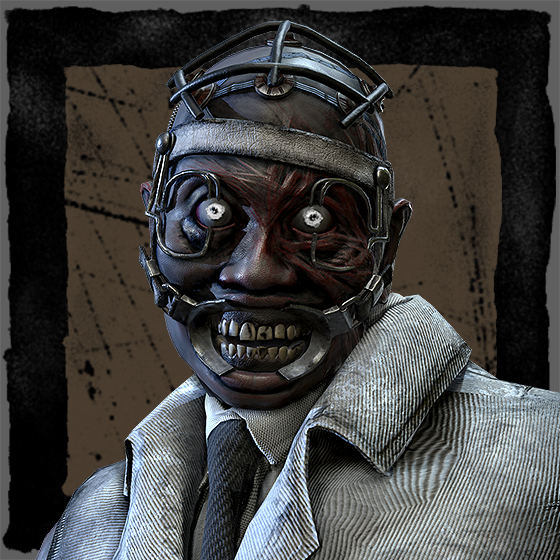 Kilrane
About
Username

Kilrane

Joined

Visits

328

Last Active

Roles

Member

Points

104

Badges

8

Posts

88
Reactions
Comments
oh wtf. trapdaddy wants my wallet so bad.

Something less technical would be to just make Survivors have a terror radius to other Survivors. 

So a Doctor with no shocks? So no being able to mind game Survivors? No thanks.

Eternal Scream of the Treated Mind. A Survivor in Madness 3 sees other Survivors as the Doctor. While in Madness 3 Survivors will experience a close proximity heart beat and chase music. Yeah I know. Not a chance. But a Doctor can dream.

Doc main here: high levels are very difficult to do well in. His base range for his ability requires you to mind game Survivors into it or predict their movements. I agree that Madness 2 should go away after a while but in order to do that we'd have…

For me, a Killer main, tunneling is when I hook someone and chase them exclusively after letting them get unhooked.

Been there. One time I chased a Survivor into a trap and he didn't get hit, I followed him and stepped in the trap. 

Doesn't help that they did a Rank reset in the middle of one either.

(Quote) 
Or the traps trigger bloodlust

It's nice and all but the scratches have been fine for tracking since they fixed them a few months ago. It would also need to do something better for me like mute the Killer's sound moving through the grass/corn.

Maybe the hamsters powering your internet connection were tired.

They make a lot of noise when in the dying state so listen for lots of moans of pain. There is also the Deerstalker perk. 

Would his power be suggesting if you don't like being hooked that you should go play another game?

(Quote) The entire Killer?

(Quote) I play the same way. I don't tunnel people if I have another target, especially fresh off hooks. I don't camp and leave the area asap except when I detect another Survivor in the area. When I have a rage quit I let one Survivor go unless the…

Soooo you guys got rid of it anyway through teamwork despite being solo queued. Failing to see the issue here.

Or blinking through a Survivor gives them fatigue because the Nurse steals their breath.

(Quote) 
If being stealthy doesn't work for you, you're missing perks and not doing right or just not doing it right. I depip all the time as a Killer vs extremely coordinated and optimal Survivors. It does not seem like you have a lot of pl…

Sometimes the lobby will bug of you spend too much time in it. After about 5-10 minutes or so restart your lobby. Also the time you're trying to play is important. I find that at 0300-0600 EST that games a much harder to come by.

(Quote) 
Yes, that's what camping is. Counter plays are answers to win a situation. If a Killer camps one Survivor the entire hook time that is your opportunity to do gens uninterrupted. This game's name is "Dead by Daylight" not &…

What helped me was playing KYF and having my friends move around or get close in different ways and ranges. The sounds are there but you have to know what you're listening for before you can pick it out of the ambient noise. 

(Quote) 
That is the counter play. If the Killer is hardcore camping the only way to maybe make him budge is start popping gens especially if it's a Cannibal.

That's a lot of info you need help on. It's pretty much asking for all the fine details and generalizations at once. Survivors have the advantage in general because of a mixture of perks, items, some game mechanics/bugs, originally undesigned for g…

Most Killers don't use mist because it's not the most optimal thing to do. Trapper set random traps with the new Iridescent Stone. I can't speak to frame rate issues as I've never had any.

Trapper, Hag, and Pig get some use out of them.

I was thinking about this perk. Seems like in reinforces something the Killer doesn't want to do: hit Survivors. I think it should build stacks after you hit and lose a Survivor and lose 2-2-1 stacks when you hook.

You feel it on doors the most imo

Doctor is more powerful than any other Killer? (Image)

Give the Mimic Killer the ability to create a random Killer illusion of their choice.