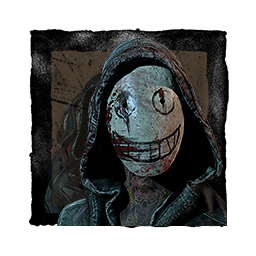 KnifeaToMeetYaXD
About
Username

KnifeaToMeetYaXD

Joined

Visits

330

Last Active

Roles

Member

Points

144

Posts

65

Badges

8
Reactions
Comments
Yeah pretty much what BigBrain said. They just fixed the awkward stutter of vaulting. I've still had causes of getting hit when I'm far from the window so this QoL change just made it slightly less disorienting for survivor than anything.

They were changed because they just took too long. I personally liked them as well, but time is of the essence when playing Killer. I'd personally like if they had a little personal embellishment for each Killer, but its unlikely to change anytime s…

(Quote) It used to grant a 50% immunity to all stuns, not 25% and there was no explanation provided for why it was changed. Stuns like DS were directly increased because of Enduring, and then didn't get lowered back after the Enduring change.

I think a good way to make it more balanced against all Stuns would be to keep the 50% pallet stun resistance it currently has, and then give it 25% resistance to every other stun (at max level). That way it can still reduce stuns against perks like…

(Quote) I 100% agree with the need for duration addons. The sketchbook or mural is pretty much a requirement. I don't think cooldown addons are as need however. And while yes it requires you to be in Feral Frenzy, I don't think that's as valid as a …

Well this just thread just revived out of nowhere lol. But yeah from the answers I was given, Plague seems to be hardest in general and Nurse seems to be hardest on console (which includes me yay). I did manage to get Plague after a while, but I'm s…

(Quote) Are you really out here trying to call Billy overpowered. I'd also love to know where all these elusive dead zones are. In the games I've played since the patch I'm yet to see these massive dead zones you're speaking of. The only new map tha…

That is so unbelievably weak. Draining your entire power gauge for a Discount Demo Shred and then nerfing two already meh addons and increasing the recharge rate? I get where you're coming from, but this just isn't good at all.

This is honestly one of the best things I've ever seen. I try to avoid buying cosmetics as much as possible, but this one has me sold. I really hope this wins. I'd be pretty mad if it didn't lol.

I can't confirm whether or not it's true, but since the perks are still active and do not stack, I would assume the higher value gets priority. If you need to check, just compare your screen with Monitor & Abuse and Shadowborn to when you have b…

Well I'm seeing a common theme here lol. I can definitely be sure everyone agrees the Emblem system is garbage. I don't pay attention to it much, so unless I'm doing Adept, I don't care about it at all. Thanks for your input!

(Quote) Just play Plague without using your ability and you'll be fine. If you're winning pretty well, let chases run a bit longer so you can get additional Chaser points. Also be sure to not proxy or anything so survivors don't die without you gett…

(Quote) That's honestly the only way I can see it even be done. Playing Plague like she's meant to just clashes with the Emblem System making 4Ks very often a Saftey Pip or Depip. I don't care about rank at all unless it involves the Killer Adept ac…

Are you sure you are fulfilling all the requirements for the achievement? Do note you have to get a Merciless Victory (aka a double pip which is nearly impossible with the Plague, especially if you're a higher rank), and using all 3 of that characte…

Not sure how teleporting to complete gens would be done as you can't see a complete generator's aura. Also don't see why it'd be useful considering there isn't much reason to go to an area with a computer generator. What would be cool is if he could…

(Quote) There's no definitive way to play really any killer, it's just which playstyle is the most effective. For Oni it's just keeping people injured to charge up his Blood Fury. Sloppy Butcher is a good pick on him as it takes longer for them to h…

You need to secure a hit first and foremost. If there's another health survivor nearby, try and switch focus to get your power practically instantly. If you don't see anyone else, chase the injured one. You can then get the blood midchase or after y…

You guys literally didn't address the entire reason Ruin was used. That's the issue. And with or without Ruin, low rank survivors get 4Ked all the time. I've been at low ranks. I've played with friends. They get 4Ked Ruin or not. It's called learnin…

(Quote) I mean simply making vaults either not drain the timer or having them deplete much slower during the action (say 50% slower) would really easily fix this problem and allow the proposed thoughts to be a near perfect solution. Allowing Legion …

(Quote) Adjustments and the game itself should already mostly favor a killer imo. Not from a Killer or Survivor main perspective, but just as a general rule of thumb. Not to mention, these changes really only affect his ability to more effectively i…

(Quote) A Legion downing a survivor with no real counterplay can already happen currently with Frank's Mixtape. It just takes longer. And any killer can throw the game and force you down, not just a Legion. Though others can be less effective/weaker…

(Quote) Although having an effect like that would be nice, Legion would still have numerous other issues. And it's not very often you double hit the same survivor as pursuing them afterwards would let them start with massive distance or make you una…

(Quote) Although I don't disagree with you there, I was merely trying to modify Legion's existing power. Though some very interesting fan concepts have been made on overhauls for the Legion as well.

(Quote) 4's main purpose is to simply give some sort of reason to hit an already Feral Frenzied survivor in adding more pressure to them. However I wasn't aware Deep Wounds went down while vaulting. Does it go down by a large enough margin to be eff…

(Quote) Maybe they have a chance, there's no way to be certain. Hopefully someone at BHVR at least sees it, but i think they're still on break ._. Thanks for stopping by though!

I do as the BP guides. (but in all seriousness I consider killing at 3+ survs a win)

(Quote) I actually checked the wiki and it says she moves at 96.25%. So we are both dumb dumbs :p

(Quote) Being good at piping doesn't equal a good killer. You yourself just said the system is flawed, and Wraith + Legion, both which were/are considered some of the worst killers in the game, are extremely good at piping. Killers like Plague aren'…

(Quote) Not to rain on your parade, but piping with Legion is incredibly easy.

(Quote) We do as the Mending Guides.