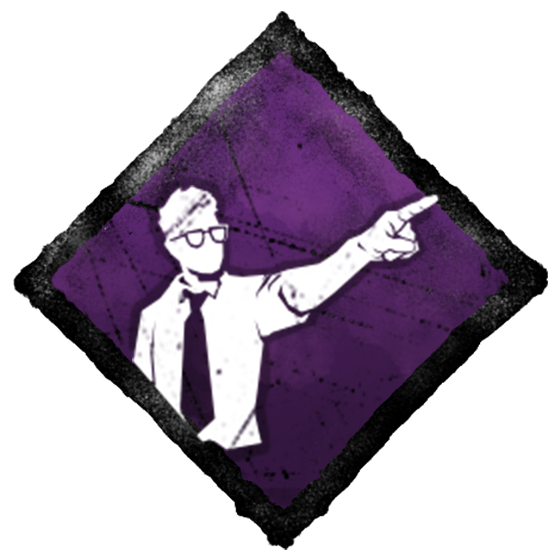 LastShoe
About
Username

LastShoe

Joined

Visits

834

Last Active

Roles

Member

Points

539

Posts

988

Badges

12
Reactions
Comments
Right... so its useful mostly on sweaty nurses on small maps :/

Mad grit, iron grasp, agitation + new addition, starstruck. Vroom build because it's the best on drill pig.

Oh no... what about the vroom build?

Suruvivors are all potatoes until you reach purple ranks. Until that killers will win almost all games because you don't need to learn how to cooperate with your team.

Personally i think that the gen speed perk is pretty powerful. You get 9% on each survivor, so with each hook, survivors can get additional 18% progress on gens... which is insane.

It's a huntress, but instead of hatchets, he has a machine nerf gun.

Compre him to other 110% killers (spirit, huntress, hag, deathslinger and tombstone myers) and say that again... And then include the fact, that people can get downed quick to burger king myers. And still, even if you compare him to many 115% kille…

You might have been at the very edge of TR, in this scenario you might not hear heartbeat.

4 knifes, you get a 100% bonus. When you need only 4 knifes he actually feels decent. And im saying this in advance. If bhvr reduces the number of knifes to injure the survivor, they will forget about this addon and so i will be insanely broken. A…

Watch it pal... legion is nowhere near the power lvl of clown, he is amazing in certain scenarios... I would say that he is better than clown... if you have a perfect aim on a map that has no loops with line of sight blockers... Yep... he is trash

Wrong. He won't become a normal m1 killer... he will become a 110% m1 killer... like the tombstone myers without his mori... It's trash tier... its at the lvl of addon, that increases the number of knifes you need to down the survivor...

110% killer that needs chase perks to be succesful in a chase... it says all that you need to know how bad he is.

Its also the problem he needs it... without this 100% its such a bad ranged power... he also have no way of dealing with safe pallets, that dont offer clear line of sight. And his main event... you have no control over his main power at all... its s…

Jesus Christ dude If 4 survivors have the 2nd perk, each hook gives you 9% progress on gens... kinda broken. Killer perks Man... its such a powerful effect... you are going to change your mind on this one, if you get hit by it (most likely with noe…

I wish there was an option to mute them...

Plays this mode. Get's the burger king myers. I will try again. Gets nurse with comb and bracelet... FUCK YOU GAME! Plays as survivor Get's no mither, adrenaline, selfcare and OoO IM DONE!

There is a possibility that the mmr is on again... So with the killer you play well, you will get matched with good survivors, but with the killer you dont play, you will face potatoes. The bad part, if its on, is that be did not say a thing...

No Mither is actually a lot better than you think tho, especially if you have perks that remove scratchmarks. Self-Care is worse than No Mither. You're not going to need Self-Care unless your team is losing, and in that scenario Self-Care can turn a…

You know how much is 12% decrease? It's additional 11 seconds. 11 freaking seconds, after 4 hooks and only for 3 survivors. On paper it looks alright, but if you are applying pressure, it works only on 2 people, or 1 if you have 1 person on the hook…

Don't forget about the offering which removes all pallets...

Well... devs play on PC around rank 20s, so they balance around pc and low skill players.

experimental mode in overwatch uses the workshop elements for small changes, DbD does not have anything of this sort, so it would either take ages to implement or it would require a separate version of the game.

Caging is already situational, this change would make them counter productive.

Then from gamebreaking in certain scenarios that can be forced by swf, it will be almost useless... maybe someone once per 1000 games will use this bonus to get to the pallet. That's the problem with haste status effect, it works, if you are being c…

Remember to always turn off crossplatform. Most potatoes from all platforms have it turned on because its the default setting.

Stacking is not needed to make it a problem, it is already problem with this 5%.

There is only three perks for survivors, which grant haste status effect, so let's look at them: Blood pact- 1 it needs an obsession, while also not creating one. If you are the obssesion it deactivates. So it needs to someone else bring perk to cre…

If you have such severe penalty, you already lost the game, it doesen't matter if there is dying light. That's the problem with it's effect. Yes, it gives you a strong snowball, but only after you are already winning the game, so you can win even ha…

Good point, it happens if they start vaulting before touching the snares... forgot about this one because ive never had it with freddy. But for doctor its insanely important.