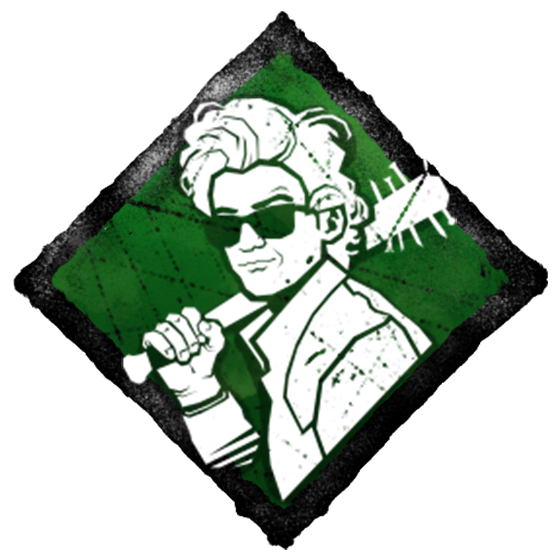 Leobolics
About
Username

Leobolics

Joined

Visits

47

Last Active

Roles

Member

Points

37

Posts

28

Badges

4
Reactions
Comments
Yeah that's so fair, gen rush is so fun

Dude you obviously has no experience against a swf

I'm playing with the trapper with a noed build with blood warden and remember me, the toxic SWF start getting crazy in the exit gate lmao

You take your own mediocre lost noob this is a serious problem

Yeah and the only who will have fun is the killer with noed and bw

NowNow I will see al the killer mains that want to nerf spine chill and guarantee mori every match

Agree, those doble pallets are insane, if you optimese the chase on those 2 pallets is all the game lmfao

Because swf is broken and unfair

Keys are busted thanks to the broken SWF mechanic

Literally all the killers I've been playing against are abussing of the basement bug.

She has an add on that let her see blood

It's funny because right after that Tru3Ta1ent video he get a rush of spirits and get completely rekt and change his mind

"you being toxic" it's like the welcome to the dbd community

Usually the people who leave and let the rest die don't deserve a pip

She is not garbage, she is balanced, deal with it now you can't do 5 blinks or super Blink to cross the entire map and that's fair.

The legion was completely broken wtf you talking about?

If you camp as killer don't start crying that you always get a Gen rush

Get first hit with her and you done my friend, literally no way to run, she activate her phase mode and In a few seconds got you

Not all the survivors mains like me always play with a swf, you all killer mains just want an easy win that's it

Only the ones who know how to play this game knows that the spirit is broken, I saw a YouTuber who used to say that the spirit is OK and don't deserve a nerf because she is viable, the he get into red ranks and start playing against many spirits, an…

Yeah I understand, and all the killers must mori all the survivor in the single hit and now it should be only 1 hit and completely die and all the survivors are too OP and the Spirit is perfectly viable and is not OP because I'm a killer main

This post is the living true that the killers are the only ones who enjoy DBD in this days

What do you mean with viable? Viable means that the only defense that a survivor has is jukes, pallets and mind game the spirit don't even care about it? At least against the nurse pre patch you could mind game her but against the spirit that doesn'…

I prefer that nobody play as killer instead of having no fun and frustration playing against unbalanced killers, the pallets against her is a joke, she has no vault animation, her phase mode is super easy to learn and track survivors even with iron …

The spirit is not fun to play, she is completely broken and her add-ons make her even more broken.