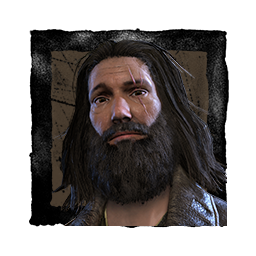 Liam282
About
Username

Liam282

Email

Joined

Visits

36

Last Active

Roles

Member

Points

70

Badges

8

Posts

36
Reactions
Comments
yeah i was looking at this, and as always the ART team gives little surprises on everything they do (why was THIS not included with the screenshots?) They'll probably never see this comment but if they do, your work is fantastic guys and a pat on…

Sir, do you not know how long it took to rotate a pallet vertical and disguise it as a wall?! Psh!

No. This company has killed 2 games with its "hype" (Eternal Crusade and Death Garden) and failing to deliver on its concepts. Hype is one thing, delivering on it is another. I've seen many bugs in this game from day 1 which is still there to thi…

Base..kit..buffs you mean th…

I see this as an attempt to force people to use his badly designed portals. So nerf the addon people enjoy instead of addressing the main issue.

Why would I pay for unfinished work? delay it, fix the balance and give them animators a pat on the back.

The ones that work and can't get bullied, ya know, around 30%

Lol ikr. It's not like the H…

This is one way to piss of killers and make them leave your game. Bloodlust helps new comers more so than the more experienced, it was never an issue before and the "many" people who are referred to in this post, is just one who is a Fog Whispere…

Who knew drawing a character with baby proportions and mannerisms would make people think its a baby? Seriously, you could've had a character toss a part of their body (a head for example) and do the exact same thing. You've opted for this charac…

Who knew modeling your character to resemble a baby would cause people to call him a baby?

Hide post game chat of "ggez, get good" which I had to do 2 months back playing with no addons or perks,just learning her little attack methods and be patient with yourself. If they T-bag, ignore it, if they spam the vaults and pallets to deafen …

Tldr, I'm a killer main and don't tunnel.

In my opinion, as a person who has done texture work and modeling for games for 10+ years. The maps on the "old build" are currently distinct in their colour tone, by this I mean look at Coldwind farm and notice the Yellow feel from the crops and…

Shhhh, survivors have the incredible task of holding M1 as much as possible and as quick as possible. Do not anger the overlords.

His weakness is turning and curves essentially you can only use his power versus hold W gamers. Still fun as hell tho!

Everyone's entitled to their…

I just wanted to add I play both sides, I love playing survivor with my pals and sometimes solo (im looking at your randoms not doing anything in the corner!) and have no bias towards either side, I feel the fact people think this addon may be op…

From how I play it, you charge, hit a wall, IF there is someone there you can MAYBE get a single hit in if the survivor is essentially right next to you, before he plays the vial injection animation. (since your NOT resuming your bounce attacks/m…

So a killer, who quite EASILY loses his sense of direction by missing objects, over shooting the survivor is helped by seeing an aura for 6 seconds, have you actually played this killer? He is designed to be fast/clumsy and a challenge, an addon …

I've tested and compared these resolutions, i've been through the code i've seen all of the ways to brighten and darken elements of the game and I can vouch that using the symmetrical resolutions DOES in fact give you a competitive edge over the …

I'm after opening the ports suggest above and it's still causing the same issues, many thanks @KhaineGB for helping us…

My friends are getting the EXACT same problem on pc, everything runs perfectly fine and then out of nowhere the game will loose connection. There's no reason for it as before the latest change to the DC Penalties it all ran fine. I admire the wor…

Gen speeds are fine, completely fine, don't we all like to run from one corner of the map to the other like sonic and not hit anybody?

Since your making the game easier for survivors, will you be doing anything to make the experience for killer at least more enjoyable?