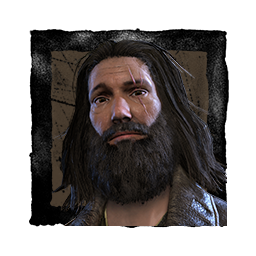 Lost_in_the_Fog
About
Username

Lost_in_the_Fog

Joined

Visits

370

Last Active

Roles

Member

Points

528

Badges

11

Posts

450
Reactions
Comments
So do people on this forum. And they are mostly empty threats as people keep playing this game.

I'm saying I would classify that movie as the fever dream of the franchise. Did you see it yet?

Then the NFT producers are selling themselves short by not advertising it. Did you read the NFT website? What exactly do they say on there that alludes to exclusive content?

Nothing at all if you like fever dreams.

This game is not getting removed from Steam

I doubt BHVR is making any money off of the NFT's. I'm sure it was part of the licensing agreement to allow the license holder to use the character model for other purposes. BHVR is not the company producing the NFT's.

This is very true. It's my understanding that Steams policy has nothing to do with altruism. It has to do with them not wanting to get in trouble by the government regulators. https://bitcoinist.com/why-steam-banned-crypto-transactions-and-nft-games-from-its-platform/

This is the most accurate post regarding the NFT "scandal" I've seen yet! :)

Well then don't quit playing. I'm sure you'd be surprised to find out that most things you love in life are somehow terrible for the planet and/or humanity.

You definitely have the right to stop playing the game and buying content. Everyone who wants to stop supporting them is able to.

Nothing is happening to DBD on Steam. Steams policy prevents publishers from selling/exchanging NFT's in game. This Pinhead NFT is not minted by BHVR and is not in the game. The NFT is a limited run of blockchain created tokens associated with the character model and created outside of the game by a separate company. In…

I have a lot of fun with the game since I turned off the end game chat. I also go into it expecting to die most matches so there's that too. Setting realistic expectations helps tremendously.

As soon as I heard about the bloodhunt I decided to save the rest of mine to use then.

Better yet, base kit running causes the exhausted status for 30s. Survivors can no longer drop pallets while exhausted.

Wait, so now you get to decide how comedy works? Pick a lane man.

That's the thing about life. You don't always get what you want. It's amazing how many people don't get that concept these days.

In Game 2 you don't have to chase the first survivor the whole time. You break some pallets then switch chase and coax the new survivor towards the unsafe area where there are no pallets. Part of this game is adapting to different situations. Try thinking out of the box and it makes it fun and engaging like game 1.

I'm aware of the complaints. My post was trying to use humor to point out that it's kind of ridiculous when you think about it. The issue seems to be, as with all the other petty complaints, is that people get good at a certain playstyle and then pitch a fit anytime something is introduced that requires them to adjust…

Oh ok. So my post title should have read, "So survivors shouldn't be allowed to RUN and DROP PALLETS now?" Thanks!

Stop releasing new characters so often. Cut the number in half. Replace the Auric Cell bonuses in the rifts with bloodpoint bonuses to increase your revenue. People will still invest in the rift for the cosmetics and to help with the grind if they get bloodpoints. Maybe even offer 2 options for the rift... one that pays…

Personally, I always go by the motto, "All's fair in Endgame Collapse." I've yet to have a survivor argue back against that.

I'm just trying to come up with a different reasonable nerf. Everyone has been saying only one person should escape per key forever and the devs obviously aren't going to implement that change. Maybe have it where the keys work the same but escaping through an open hatch could trigger a very hard skill check like decisive…

Play the game the way you want to and don't worry about trying to please every other player. If petty people's salty comments get to you too much just hide the end game chat. It's the best thing I ever did and I enjoy the game waaaaaaay more now.

Jigsaw boxes makes sense and I was pretty sure they weren't blocked by blindness. That's what made me wonder if there were any other exceptions. I've been trying out some third seal + undying builds and wasn't 100% sure about the status effect. Thanks for the answer!

Been having same problem. Happened when I was playing Freddy and Wraith.

I never claimed the console players know who they are playing against. Sadly, many of them just assume they are playing against pc if they get downed quickly and then they dc. I make that assumption based on the fact that there are people on this forum making the argument that it's ok to dc because it's unfair for console…

Which is why I worry that their attitude will be to just abandon the dc penalty all together. As I said it's the thing that's improved the health of the game the most. Sad if it goes by the wayside.

Hopefully they decide to start from the ground up because it's worth it. Disconnects completely ruin a match and they are going to have long term problems if this continues. Doesn't matter how pretty they make this game if it becomes unplayable because of the community.

Well that's just great! Hopefully the dc penalty doesn't go the way of matchmaking and become a feature that's supposedly in place but doesn't actually do anything. The penalty was by far the single thing that improved the health of this game the most in the 15 months I've been playing.

Technically, if you're not on a competitive team, all of your time playing this game is "time wasted".