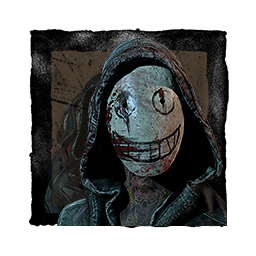 Mashtyx1
About
Username

Mashtyx1

Joined

Visits

481

Last Active

Roles

Member

Points

202

Badges

11

Posts

188
Reactions
Comments
One he still has a flick and two no one said it was OP but sometimes just like most hitbox problems in this game there are turns that he shouldn't have been able to make yet he still gets a hit and its pretty bull.

Hey man they barley touched Freddy compared to nerfing Legion every patch. People finally found a decent build on Legion just for the change of their power attacks not counting as a basic attack. Dying Light, Sloppy, Ruin, and Thanatophobia plus duration add-ons on Legion before the stupid change listed above would down…

No, how about Ruin as base kit instead.

Only problem I have with Ghostface is the fact how buggy his power pull out can be....

Moris and keys are unbalanced and need to be reworked not given to a killer as base kit.

Yui has some pretty bad ones imo. Besides Break Out but even then I haven't seen any SWF run it.

We might get a menu change sometime this month and a ×2 bloodpoints.... Maybe... But anything big that unlocks stuff for players will now most likely always be tied to the battle pass now... Which basically means big holiday events or any time we got an event for like the summer or Chinese new year. So on and so forth..

Honestly I just got the adept on PS4 and I have not run into the issues you are except just getting gen rushed.... I can control The Oni just fine.

No and nothing from the devs... This is pretty stupid.

@BBQnDemogorgon I guess, but Borderlands 3 "Halloween" event is going all the way to December 5th.... So it would be unusual but not out of the question if it so happen to not be this month. They only got a few days left and haven't heard any word about it since it was put out about it being postponed.

Yeah its coming on the 22nd of October.

@Witas I don't think you can get the charms... meaning you'd have those to brag about.

@LordGlint The rift/battle pass is different from the archives.... The archive stuff could still be there and possible without the need of a battle pass. Meaning you'd still have those goals and things.

@AetherBytes Understandable I haven't played killer as much as I used to so I am sitting at rank 13. But I have been rank one and it's not fun but lately on console being rank 15 to 1 is unfun.

@TerrorTrooper They then would need to make bigger maps along with pallets/loops.... blah blah blah... It would be a lot of work for a 8v2 game mode and that would split the player base due to the mode needing different maps and yeah... So on and so forth.

Along with keys and moris... ebony moris that is... and Skeleton keys/dull keys.

Sadly I think Pig and Tapp are the last two to get cosmetics this run. Considering they are the last two posters. If you are assuming that the posters go in order.

@Jdsgames Yeah I just read the patch notes. I'll have to do testing now but hopefully it is fixed.

No one got banned for the Tinker bug, so why would they ban for this bugged perk? I find it funny people jumped to ban after the whole Legion blade bug... which is still bugged by the way you just have to run a perk now to get it to work. Also the people who say running said bugged perk would ruin other people's…

@Boss let us not forget the lag switch in the official DBD mash it up video. Who probably isn't banned.

I agree that this needs to be fixed as soon as possible but you cant just go banning people for using a perk... Hear me out, say before this bug came to light someone was just running said perk because they wanna help their team out and they don't know about said bug. Then they just get banned. I'm pretty sure they would…

One of my favorite killer perks... Now only if totem spawns were fixed/better... 😕

Licensed characters have always been pay with real money to play. Why is this coming up again like it's a big surprise?

They should take a break and focus on fixing the problems that are in the game now on top of changing up how they have been doing their updates.

@Masantonio I agree, I was using as a point for people who think its bad.

HA! Honestly they aren't that bad of changes more like quality of life things. Because the state he is in now is pretty hard to "detect" him especially with the reduced detection add ons. People cry to much in this game and its really sad to see... Pathetic really.

I'd prefer Joel from The Last Of Us...

My build as a old Spirit main is/was BBQ, Predator, Hex ruin and hex haunted grounds. Edit: Plus a good headset...

Doesn't Meg have the most cosmetics out of everyone?

It will give slower movement killers a boost for sure, on top of just all killers in general a chance to kick a gen far away. My biggest complaint with that perk was the fact that I couldn't make it to a gen across map in time.