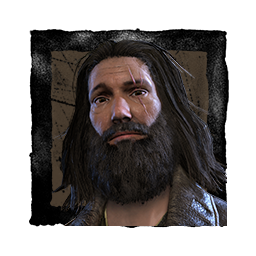 MasterTater
About
Username

MasterTater

Joined

Visits

89

Last Active

Roles

Member

Points

66

Badges

6

Posts

41
Reactions
Comments
Nah if you told me to not play Jeff cuz he was bugged id tell you to [BAD WORD] off as well hes the only survivor that i have leveled. Also unless the Devs say anything its a bug that is allowed to be exploited just like the Killer [BAD WORD] rn

Usually its an Altruistic build with like Bond or Aftercare, Autodidact, Solidarity and then like Second Wind or Dead Hard depending on the vibe

I think that Steve has the worst perks

My favorite killer perk is BBQ and Chili because the aura reading and blood points are just so nice. But as a Jeff main I've always liked Aftercare seeing all my teammates not doing anything or i can go heal them. I also like applying ti to everyone…

Babysitter is bad perk. I think the blood loss and scratch marks and grunts should be suppressed for 60 seconds at Tier 3. But if they want to change it i like the Speed Boost idea just keep the aura reading but give the unhookee a free sprint burst…

(Quote) Yeah but they also have said that Nurse and Wraith are dating. So if they are kept in there respective maps how would Nurse and Wraith even meet let alone date

What was on that list i cant find it?

I got the Oni achievement for Blood Fury and i got the Rank 5 killer achievement even though I'm only rank 10. Then later I prestiged my Jeff to 3 and got that achievement but got the rank 1 killer achievement even tho I'm only rank 10 killer and wa…

(Quote) Yeah sorry i mean like a switch for each gen sorry i didnt explain it so it would be hard to camp them

I Feel like they should add a switch or something that is across the map that you have to interact with to be able to work on the gens. The issue is that Survivors have immediate access to there objective whereas killers have to go across the maps t…

(Quote) Yeah but Borrowed Time is more common than OoO

This would be a nerf to Freddy because the oblivious goes through Borrowed Time. And if i'm not mistaken the Static Blast still hits the survivors in the terror radius

Yall are sleeping on Doctor he can make all the people in the jungle crazy and make them kill each other.

There was idea i heard where like across the map is a switch you have to do an interaction with it then you would be able to do the gen across the map. This would lower the gen speed immediately in the match then it would return to the normal gen sp…

@Peanits Why doesn't Trapper get points for hitting trapped survivors? I mean Doc and Freddy basically get points for existing.

(Quote) Yeah but that is just a change in rarity this is a name change and rarity change

Wait doesnt tier 1 Ruin do nothing since it regresses 1x faster?

(Quote) Yeah but Jungle gyms are fundamental loop because they can get weird RNG and spawn next to other strong structures doesn't mean they need to be removed it means RNG needs to be changed.

No its a gameplay mechanic

Ive only earned 20 But i bought the Hag and Doctor Bodies

My favorite Red Add-On is Billy and Leatherface's honestyl they are kinda OP and deserve a nerf

I think they should just buff Lucky break to work like Iron Will honestly since right now its garbage

Jeff knew The Legion before they were taken by The Entity he was the one who drew the mural you see on Mt. Ormond. It's in Jeff's backstory if you wont back out.

Hopefully they touch up Overcharge and Overwhelming Presence since they are both lack luster. But i'm hype for a second iri add on and making you 115% while shocking should be nice. I'm also really excited for new chase music they said they were goi…

(Quote) Franklins starts on yellow too

(Quote) Its very obvious which perks are the ultra rare ones. The perks that start as green are ultra rare in t3 since right now the go green, purple, purple.