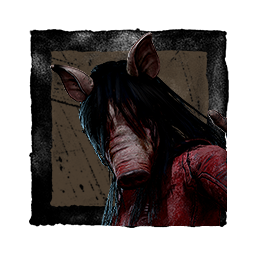 MeatBycicle
About
Username

MeatBycicle

Joined

Visits

504

Last Active

Roles

Member

Points

585

Badges

15

Posts

757
Reactions
Comments
Everyone saying 0 slow down perks are survivor mains trying to pretend "good" killers don't need slowdown. Keep pretending the state of the game is okay as is.

I can tell you you're wrong. You are basing all your evidence around your survivor skill level, which in the way you talk isn't that good. The game should not be balanced around casual low level play. It should be balanced around what high skill players can and will do constantly in every game. At a certain threshold of…

If you are a survivor main you are ecstatic, if you play killer at all you should be dreading it, especially if this is going to be the standard of things to come.

Survivors play SWF for easy matches, why is it okay for one side but not the other? Also easy matches my ass, the game was designed around solo play, that's base level. SWF just makes it hard mode.

I stepped away after the spirit Nerf announcement in conjunction with SBMM. I don't even play Spirit but seeing patch after patch come out addressing survivor wants, while continuing to ignore killer needs for years is disheartening. They buff Iron Will to have no way to counter it, they nerf Stridor, they Nerf Spirit.…

Any M1 killer that is easily loopable.

Nope, that's just how easy survivor is.

A very small vocal group. Not a big part of the community.

SBMM has absolutely no benefit to killer, its only a benefit to survivors. The higher your MMR goes as a killer, the sweater teams you will be facing, at after reaching a certain threshold of rating you will be playing against survivors who all know how to run and loop well, know all the strats and outplays to every killer…

Do you think he's aware of Marth and his crew going on 100+ survivor win streaks?

You could have done that here instead of trying to attention [BAD WORD].

A majority of games will have some form of SWF though. It is incredibly more rare to have a full solo survivor game than any form of SWF. So realistically, as a killer you will be facing communication every game you play.

Keeping it as it is already ruins the game for the ENTIRE killer player base. Why is it that everything in this game needs to be balanced for survivors and not the other way around?

Lol, you know they are doing nothing to fix this game, console, pc or otherwise. Spirit still can't hear footsteps, theres still the bug where survivors are completely quiet on the ground. You know what they are doing though? Making new skins, and planning the new rift.

It doesn't matter how, since MMR is hidden, the Devs can just continue on as normal placing SWF against baby killers.

And thats the issue... What you are saying is, survivors should always win high MMR, how is that fair or okay?

That isn't a good argument. Survivors are in control at high level of play, they always will have control unless major balance changes happen. Why should a killer have to "just play" until they face weaker survivors? High MMR survivors don't have that issue, all 4 of them will be able to run, they will know how to loop,…

I've said this already, high end MMR only benefits survivors, it will do nothing for killers but make each and every game extremely sweaty and stressful. In high MMR every survivor will know how to run and loop, so it doesn't matter what survivor gets found first, you know you can rely on them to waste enough time to allow…

Putting survivors in the power role when its an asymmetrical game.

MMR at the high end only positively effects survivors due to them being the power role. This is nothing but a detriment to killers with no positives. Playing in high MMR as killer you will never ever have a fun game, it will be sweating constantly. Playing high MMR as a survivor you probably know how to loop and run well,…

LMAO! Really easy to just match full red rank swf against a new killer now under the guise of "SBMM". Hiding information is NEVER good, every actual skill based game that has a competitive ladder shows the skill of your team, and your opponents. Hiding all this information only allows for further manipulation by the devs…

No I'm quite sure its a majority.

I get what you are saying, and yeah I am coming off as a dick, because It's exhausting having this conversation with the same small group of people on this forums multiple times weekly. With how EVERY thread turns out, (negatively) you would assume they would get the hint that majority of the player base don't want FNAF…

Not my fault you take it that way. I like kids stuff, Courage the Cowardly Dog is dope. You FNAF fans are the ones that get super defensive and triggered when people call out what FNAF is.

No you can, I'm not stopping you. You can like all the kids games and shows you want.

Because theres like 5 maps that are killer favored in the entire game, so the chances of you bringing an offering and getting the map you actually want out of the zone is really slim.

My assumption is because there are far more survivor favored maps than there are killer ones. Also map offerings also usually come with SWF, so not only are you going against communication and teamwork, you are going against a map that already puts you at a disadvantage.