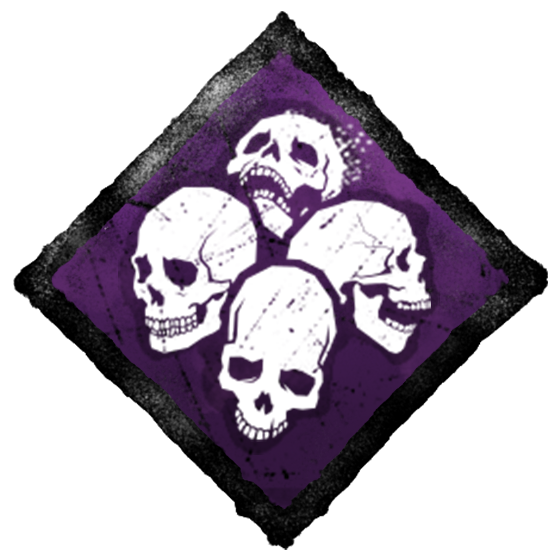 Mr_Madness
About
Username

Mr_Madness

Joined

Visits

77

Last Active

Roles

Member

Points

142

Badges

12

Posts

882
Reactions
Comments
Cough Blight Cough Sorry, I must have a cold.

Blight is not even an issue lol. Many ways to avoid this so called "Exploit". For crying out loud IT"s HIS POWER! Gonna say Myers is op because he can Insta down anyone or Mori someone with a tombstone? It's a ridiculous argument. Wanna have a Nerf like Deathslinger to make him less fun and have less players play him? Main…

If you mean "Exploit" you mean the functionality of a killer that has been base kit for over a year? Just laughable seeing people calling Blight trash when he first came out and now everyone is saying his power is an exploit Imao.

Exactly lol. People think its Blight itself and not the dpi. Try doing it on the controller XD.

You can find it in every blight video because....it always existed. You have to aim at a direction and then swing to curve your hit but takes a while to learn it because it's all about timing. Heck it could be the blight used turn add-ons or adrenaline vial.

Pizza Time Spiderman confirmed?

Have you ever tried playing Blight?

Yeah....no You most likely faced against a good Blight player. Anytime a survivor gets beaten by a killer they complain about it being OP because they want an easy game and not actually think "How should I avoid being killed" instead of running around. People complain about Twins....like really?

Slenderman is one of those killers that if done right would make matches feel like a real horror game. The feeling of not knowing if they are right near you while making sure not to make a single mistake, always have to make a correct guess or fail horribly. Slenderman in a nutshell With a couple tweeks this would be the…

Tbh think would be all 3 survivors from arrival but have 1 as default and others as skins or CR and Lauren as duo survivors and Kate as a skin for Lauren. Also pretty sure Kate is the proxy. Very true, something old into something new. Also we need a new killer that can scare people.....only have like Ghostface, Myers, and…

Worse then Mirror myers on lery's map. Would be neat if it was a token mechanic or some way to give them a status effect if they look at Slenderman.

Sadly no. Good buffs but kinda worthless if you hardly get to use the power.

Ghostface music is good but once chase starts.....its very annoying and makes my ears bleed. Good overall but the chase part needs a rework.

If custom matches then I will be happy. I can finally take all the time in the world practicing killer without worried about gens or trying to down a god tier survivor

Pumpkin head - All movies are awesome, reminds me of Alien but alot better due to supernatural themes. Leprechaun - Series is pretty cool except Space movie 4 and Origins movie can be sacrificed to the Entity for eternity from being tunneled and camped. Can't think of anything else since its mostly known films.

I have a weakness to Fancy outfits. If it has a top hat or suit with good lore, I need it.

I'd be down with that as long it has the classic gentleman look.....but also had more then 1 simple power. Main reason I like License IP is that all the newer killers have more than 1 power

The Hood better be a cosmetic set, best outfit in the franchise.....the Robin hood getup in the 2nd film sucked. Also screw Origins, that was a cash grab and a generic movie with a discount LOTR Gollum.

Just for all the Chucky comments It will be this

And an Excellent chap he is, the design is set in the victorian era so if he is the chapter's killer we would have a lot more variety of cosmetics compared to the other 2 villains. For a character that only shows up for a little while in the film, he delivers a lot of personality and horror. Yup, Rumors spreading that a…

We will probably never got a conjuring DLC but might as well make this

Tbh I just hope for Slenderman

Well atleast you won't don't feel angry with him, probably like the Slenderman if your into the stealth heartattack killers. Wise words indeed

That could work, was thinking of a combo of Sadoka and Doctor with a hint of myers. Yeah true, I just think BHVR would do a great job on reviving Slenderman and doing him justice....mostly because of what Sony did. For a Slenderman film, it does not feature the main character not even for 10 minutes total. Also would be…

Yeah true but to be fair Slenderman is far superior then rest of the Creepypasta's since it had a real cultural impact and had a crap ton of video games which include the official Slender the Arrival. Also since can't really get IP's everyone wants currently like Jason and Pennywise for reasons would be neat to have…

Main reason I love Slenderman, in lot of the stories he is considered a Urban legend which is why most people explore places that has sightings of him. They don't expect him to be real which results them in being killed because of curiosity. Like this would be an epic way to introduce him, people claiming he is just a…

Slenderman sends you to Brazil. Tbh what you expect from a HP Lovecraftian creature.

True, I just mention him since some other IP's we can't currently get and Slenderman would be a nice addition to have until we get the IP's everyone is hyped for like Jason or Pennywise. Funny thing is Slenderman is slighlty taller then Nemesis so it can work.