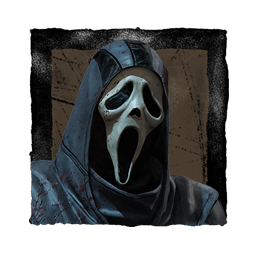 Reminder for Forum Users, please do not share codes here. This is something that is expressly against the rules of this forum.
Negi
About
Username

Negi

Joined

Visits

54

Last Active

Roles

Member

Points

355

Badges

12

Posts

334
Reactions
Comments
Yeah, it's annoying. Just hook me and quit wasting everyone's time. Hatch escapes don't mean ######### anyway.

Usually, unless the whole group were dicks or I'm going for an adept.

Even if the grind is "reduced" it feels awful going through the bloodwebs when you make less in the bank per round compared to BBQ/WGLF era. And you're telling me it's gonna be like another month before it's back? Disappointing.

Working MMR. That's the real buff solo queue needs.

You can thank Le Reddit for overblowing a situation that would likely only happen 1/100 games if that. Oh well, guess they'll really have something to complain about when the combo returns and you see it much more often than that.

Just turn off end game chat. Nothing good ever comes out of it.

They picked a hell of a time to killswitch incentives. I know it wasn't working properly but they should have left it on until they had a fix. It's their mistake after all, why punish us?

Just needs more fine tuning. It's been 9 days and you guys are unrelenting like it's been months, take some deep breaths lol.

Numbers always drop after the anniversary.

I get what they're saying. I had a game earlier where I was splitting the hooks, I hook a Jill and she hits stage 2 before getting unhooked by the guy I was chasing. I ignored her and downed him and she flashlight saves as I pick him up. I obviously downed her and hooked her after that. Not the smartest move for someone…

BHVR had good intentions and I think some of the changes are good but they didn't factor in that people who want to win are going to use the best stuff regardless of whether they need it or not.

For survivor my only core perks are Prove Thyself and Sprint Burst. Sometimes I do Inner Strength + Detective's Hunch, Blast Mine + Flashbang, We'll Make it + Botany Knowledge. For killer my only core is Pain Res. Usually an information perk and then 2 random perks for comfort or BP gains up.

I used to agree but honestly I do better now without it. Your team doesn't make good use of the information the majority of the time so instead I run other things that helps my team in a more meaningful way.

I do lose more often but I feel that's mainly because people seem to dc/first hook regularly now. Against a Wraith, an Onryo, a Billy, a Huntress, people don't wanna try anymore if they have a bad start no matter the circumstances.

Did anyone ever actually use this or are people just mad for the sake of it?

Kindred should be basekit for sure. It wouldn't help as much as people think, but it's better than nothing. If you've ever run kindred you've seen the dumb stuff people do even with that information, but there are some decent players who could make use of it.

Yeah it's been pretty satisfying. No one expects it because DH is "dead" so it's easy to get value and it's arguably better, just with a bigger margin for error. Everyone knows how good having effectively an extra health state is.

Pain res. It's comfy, works on every killer, and the regression isn't insignificant.

Yeah, there's been a lot of throwers lately. Not by virtue of being bad but intentionally suiciding on first hook. It's sad cause I've seen multiple games where the group of 3 make it to 1-2 gens, had a good chance if the other person didn't quit.

I don't think 90 second gens is inherently a problem but when people dedicate 3+ slowdown/regression perks then it becomes a problem. I don't really see what they could do outside of categorizing perks and limiting certain types. Maybe it's worth it, maybe it's not.

No, closer to 4k extra realistically. As killer, I rarely if ever get 8k brutality. Chaser only with beast of prey, usually it's like 5-7k without. Deviousness is killer dependent, some can get 10k effortlessly, others need distressing. Sacrifice ain't happening unless you get some weird snowball during EGC. Survivor gets…

It's pretty decent. You have to be smart with how you use it or you waste it but you get a lot of distance and can prolong a chase for a while if you pull it off. Definitely not the knee jerk "garbage" people are saying.

Yeah, it's annoying seeing this narrative that everyone is spinning like the update ruined solo queue. It's always been awful. It's never been about gen speeds or information, it's the constant bad decisions your teammates make. Hook farming each other and giving free hooks, not being on gens 80% of the match, going down…

True, it is licensed so they will probably try with this chapter. I hope it turns out well, it's just hard to expect more than the bare minimum let alone multiple survivors and maps on top of a smooth release.

It's that their most recent history has been well below acceptable quality. You would expect overall improvement over time from developers considering that they gain continued experience on their product. They have released good chapters with minimal bugs in the past so I don't expect them to release a literally unfinished…

The concept was good, I feel they have a lot of good concepts but don't necessarily execute them well but the Twins were all right. But Binding of Kin might be their buggiest chapter ever, even the killer was incomplete along with some of their perks that had to be hotfixed later.

The art team always does a good job. I don't think anyone doubts that the Art team is their best department. It's the actual gameplay of things. It's the fact that Trickster was released in such a terrible state while also breaking pallet stuns, breaking Blight giving him even more inconsistent collision, breaking Wraith's…

I think that's a very narrow way to look at things. I'm just being realistic with the patterns the devs have followed in the past few months. Blind optimism will lead to something worse if they fail to meet expectations.

I want to be excited but then I remember how awful the last few chapters have been.

Such a waste making mori animations when you only ever see them in PTB demonstrations.