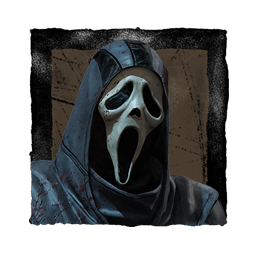 Negi
About
Username

Negi

Joined

Visits

11

Last Active

Roles

Member

Points

270

Badges

8

Posts

132
Reactions
Comments
Gonna have to disagree with the dev here. Zero terror radius were the only times I ever felt tense because I always had to be paying attention, moving my camera, to not get caught sleeping. "Terror" radius by design does the opposite of …

Gamebreaking survivor bugs get fixed in a week. Gamebreaking killer bugs have to wait for the next major patch LOL

You're not the only one brother. I'm curious to see some active player counts charts in a few weeks.

Would be a nice buff to Trapper, but he's a killer so...should probably just be glad they can't crouch past them.

I quit because games are too fast. On the survivor side, lobbies are too long for games that last so short, always felt in control which I think playing survivor should have a bit of tenseness to it. On the killer side, way too stressful to deal w…

Killers aren't meant to have fun.

Decisive Strike and NOED. I don't care what anyone says, games where you don't have to worry about either are funner for killer and survivor.

Hey guys, remember dedicated servers? I don't know how some people can still have such blind faith when, while good in theory, have had questionable execution.

So the killer downs 2 people and hooks someone else in the span of 60 seconds and you STILL think you deserve a second chance? Sorry but at some point you have to be held accountable for your [BAD WORD] ups.

Sure they can. It's harder when you've invested a great deal of time but sometimes you gotta put your foot down, not being able to do so just shows a weak will in that individual. I played Runescape for over 365 days of in-game time, had max every…

The amount of time it takes for a person to be hooked on death hook and completely die, just delay the hatch by that many seconds after a DC.

Same honestly, I uninstalled today. The Doctor change is actually pretty good, meanwhile I don't think we needed yet another dark map. The ruin change though, even though I did well today when I played, I just don't like the flow of the game anymo…

I'd be fine with it. It's a decent game at best in a genre where everyone else manages to somehow be mediocre. There are plenty of other games in different genres that I play that are well above the standards of what BHVR puts out, we just need so…

I haven't played in a week. I dread playing killer now ever since I heard about the ruin nerf as it was the only thing keeping games only slightly stressful for me. Survivor queues take 10+ minutes on PS4 and besides that I don't want to support w…

Gonna have to nope. Played well she is good, but she is one of the killers most affected by maps.

Lol, Billy ain't balanced. Dude has massive mobility at no cost and has an on demand instadown with little consequence for missing. Dude is top tier.

It becomes a problem when the game fails to attract killers, given the fact that a killer has the weight of 4 people in matchmaking. Without a killer, that's 4 survivors that have to wait longer. If a decent amount of killers quit because of the c…

I focus on performing well. I don't run adrenaline because I can't depend on randoms, I generally run kindred so I know whether I should be genning or saving and vice versa so I actually get saved (though I sometimes still get teammates who will ho…

That's why I've stopped playing survivor. I'm not waiting 10+ minutes to play a game that won't even last as long as I waited. And then they keep nerfing killer making me not want to play killer, haven't even played in the last few days.

(Quote) Complain when we slow the game down, complain when we bring things for end game. We should just go in perkless and with no addon, but then you would still find something to complain about huh?

All I know is, I'm gonna have to ignore playing like a 1/3 (maybe even 1/2) of the killer roster once the changes go live because I'm not about that slug/tunnel/camp life, but that's the only way some of the weaker killers will be able to compete. I…

(Quote) It's fun to stab people. You get a stab, and you get a stab, everybody gets a stab!

(Quote) I've actually been using discordance a lot with no ruin, helps A LOT. Without ruin, I think that Discordance and PGTW are gonna be the core perks for trying to pressure and slow the game down because having 2 people on a gen and not knowing…

Gotta go with no on this currently, only 2 real scenarios will play out. You immediately get downed and hooked again, or you run DS and use it and get hatch. DS just hinders a lot of things tbh.

Not really. I only really consider it on stealth killers but even then I'd rather use sloppy butcher. Can't ever seem to find 2 flex perk slots except on killers like Huntress who just doesn't flow with most perks, but even then I'm not a fan of n…

The stun length is ridiculous (could be reduced to 3) but even more so than that, there is 0 point to hit a target with feral frenzy when they've got deep wounds (those add-ons suck, don't even). It should do something, obviously not reduce the tim…

Tbh, I've started feeling this way ever since I started testing no ruin runs for the upcoming update. Best thing you can do is play the more viable killers since they have the tools to pressure and down effectively.