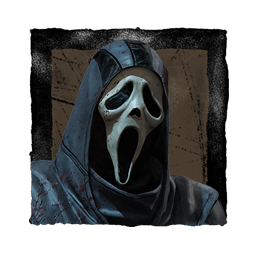 Negi
About
Username

Negi

Joined

Visits

264

Last Active

Roles

Member

Points

355

Badges

12

Posts

354
Reactions
Comments
I do lose more often but I feel that's mainly because people seem to dc/first hook regularly now. Against a Wraith, an Onryo, a Billy, a Huntress, people don't wanna try anymore if they have a bad start no matter the circumstances.

Did anyone ever actually use this or are people just mad for the sake of it?

Kindred should be basekit for sure. It wouldn't help as much as people think, but it's better than nothing. If you've ever run kindred you've seen the dumb stuff people do even with that information, but there are some decent players who could make use of it.

Yeah it's been pretty satisfying. No one expects it because DH is "dead" so it's easy to get value and it's arguably better, just with a bigger margin for error. Everyone knows how good having effectively an extra health state is.

Pain res. It's comfy, works on every killer, and the regression isn't insignificant.

Yeah, there's been a lot of throwers lately. Not by virtue of being bad but intentionally suiciding on first hook. It's sad cause I've seen multiple games where the group of 3 make it to 1-2 gens, had a good chance if the other person didn't quit.

I don't think 90 second gens is inherently a problem but when people dedicate 3+ slowdown/regression perks then it becomes a problem. I don't really see what they could do outside of categorizing perks and limiting certain types. Maybe it's worth it, maybe it's not.

No, closer to 4k extra realistically. As killer, I rarely if ever get 8k brutality. Chaser only with beast of prey, usually it's like 5-7k without. Deviousness is killer dependent, some can get 10k effortlessly, others need distressing. Sacrifice ain't happening unless you get some weird snowball during EGC. Survivor gets…

It's pretty decent. You have to be smart with how you use it or you waste it but you get a lot of distance and can prolong a chase for a while if you pull it off. Definitely not the knee jerk "garbage" people are saying.

Yeah, it's annoying seeing this narrative that everyone is spinning like the update ruined solo queue. It's always been awful. It's never been about gen speeds or information, it's the constant bad decisions your teammates make. Hook farming each other and giving free hooks, not being on gens 80% of the match, going down…

True, it is licensed so they will probably try with this chapter. I hope it turns out well, it's just hard to expect more than the bare minimum let alone multiple survivors and maps on top of a smooth release.

It's that their most recent history has been well below acceptable quality. You would expect overall improvement over time from developers considering that they gain continued experience on their product. They have released good chapters with minimal bugs in the past so I don't expect them to release a literally unfinished…

The concept was good, I feel they have a lot of good concepts but don't necessarily execute them well but the Twins were all right. But Binding of Kin might be their buggiest chapter ever, even the killer was incomplete along with some of their perks that had to be hotfixed later.

The art team always does a good job. I don't think anyone doubts that the Art team is their best department. It's the actual gameplay of things. It's the fact that Trickster was released in such a terrible state while also breaking pallet stuns, breaking Blight giving him even more inconsistent collision, breaking Wraith's…

I think that's a very narrow way to look at things. I'm just being realistic with the patterns the devs have followed in the past few months. Blind optimism will lead to something worse if they fail to meet expectations.

I want to be excited but then I remember how awful the last few chapters have been.

Such a waste making mori animations when you only ever see them in PTB demonstrations.

He feels better to play, slightly improved. He's not F tier but he's probably still D tier.

Some good changes on there. Control especially will be nice since the recoil and spread were unnecessary, and the keep up and draw time will be noticed as well. Doubt main event will be useful as long as it has the long startup and can't be stored. Laceration decaying still seems like a bad idea when other ranged killers…

Too many situations where you miss all the gens, especially on giant maps. Even when you do, 8% is barely passable for a perk with a cooldown and a downing requirement.

This game isn't a relationship. You shouldn't feel bad if you want to quit, the devs should for consistently putting out such buggy updates every patch and disregarding the community. Don't let sunken cost fallacy affect your decision, you shouldn't be thinking "I'm stuck with this game". Like you said there are a lot of…

If the game doesn't detect a grab, it should trigger a swing. Worst case scenario a survivor finishes an unhook or a vault because you got hover handed, it's frustrating.

They really really need to take feedback or hire someone who plays this game regularly at a high level. It feels like no one is competent with balance and Trickster is like an extreme example that is actually a reality.

Way too many upstairs/downstairs generators and great walls of china make it hard to get around.

Breakable walls is a good idea implemented in a terrible way. All they currently are is a way to introduce incredibly strong loops that forces a break in order to deal with it. It's like they took all the experience they acquired designing maps over the years and decided to double back on the problems and just put a wall…

He definitely isn't the worst killer in the game, there are multiple killers worse. His T1 needs to get abolished though, it's just an unneeded hindrance. Change the scratched mirror addons to still emulate the build, but get T1 outta here.

They had more dire issues, like nerfing Trickster.

He doesn't need recoil at all, or even different aiming for each hand. Even without recoil and a single aiming point in the center of the screen he would still be worse than both ranged killers.

On some killers, but I tend to not use it because exposed hits don't give double BP scores for double health states on almost everything.

Even if a better game came out I don't think DBD would drop in popularity. Licensed content, its streaming community, and sunken cost fallacy will keep this game alive despite the quality of the updates and the devs.