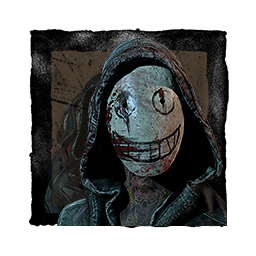 NullSp3c
About
Username

NullSp3c

Joined

Visits

2,324

Last Active

Roles

Member

Points

803

Badges

12

Posts

755
Reactions
Comments
(Quote) The problem is that the nurse is high challenge, high reward. Legion is high challenge mid-low reward because their lethality has been taken away with the update. Stalling and knowing where the survivors are is only good if you can actually …

(Quote) I think changing them is the right way, they are already bad enough.

(Quote) Like i did in this post?

(Quote) It is of course a balance concern but its majorly a QoL concern. Getting a 4 second stun for a power that doesn't down survivors no matter what is very bad. The power has so many restrictions and so little room for error or good performance.…

(Quote) I forgot. The new perk: deathbound is good on them on paper, i havent tried it yet tho.

Instead of corrupt try one of these perks to see if it fits your playstyle: 1- Monitor and abuse 2- Blood echo

(Quote) I also thought about that and why not make it similar but with a lower cooldown? 1 hit and base fatigue: 3 seconds. 2 hits: 2.5 seconds. 3 hits: 2 seconds. 4 hits: 1.5 seconds. Something like this. The cooldown add-ons could be reworked into…

(Quote) By that logic every killer is punished because someone else doesn't know how to play the game properly. Also, newer legion players will lose survivors a lot when in the power, will miss a lot of hits and will lose the survivor in the fatigue…

(Quote) What do you mean by this?

(Quote) I often dont get survivors that stay close to each other because all you need is to be the most efficient by spreading up. I believe that legion is better than this killer and that is saying something, but ill wait to see if someone can actu…

(Quote) "His M2 attack is very decent if you understand how to use it properly" - tell me what you mean by "using properly" "Itts a gauranteed hit even with LOS-Blockers."- his power is everything but a guaranteed hit. …

(Quote) These phrases gave me so much a legion vibe.

(Quote) So if the stats between all ranks show that something isn't that bad or that good no reasonable changes will be made even if something else proves the opposite? That is my way to read this. Please correct me if im wrong.

(Quote) (Quote) This rework is what i mean when i say that pallet vaulting should be only available in specific situations. The rework is very hard to understand, maybe i could've expressed myself better than i did in the post but maybe you'll get i…

(Quote) I like those ideas, but making the base fatigue shorter won't hurt anyone.

(Quote) I have some reworks on the forum and ALL of them include pallet vaulting. I said remove OR make it activate only in special occasions. Nurse is a 3.92 m/s killer as legion is a 4.6 killer and can vault anything simply down you and he can cat…

(Quote) What you are suggesting feels too overpowered and obnoxious for both sides. As i said before in this thread, i think that you shouldn't rely on missing or not a hit to balance something. By what you are suggesting, when legion uses frenzy t…

(Quote) I want this killer be something enjoyable for everyone. Not frustrating for one side and annoying for the other.

(Quote) Yeah legion really has a bad time at finishing survivors as the videos show. On the other hand freddy has the whole package.

(Quote) Doesnt matter how many buffs that they give to feral frenzy as long as they are a m1 killer in the end you totally rely on the survivor's mistakes and in high ranks people usually know how to loop really well so you get stomped and you cant …

(Quote) One of the many other problems that old legion had was that your power did nothing else to an injured person. The missing hits mechanic is very unreliable and it shouldnt be key to balance a killer imo. I like the Legion because of their aes…

(Quote) Thank you for the kind words :)

(Quote) It is simply a bad design. They need a rework imo but until then dont make them absolutely horrendous to play as.

(Quote) That is what intrigues me.

(Quote) Every killer can stomp on newer survivors if they're good enough. As you said, they can change numbers and it doesn't take that much time but it's been more than a year that they did the update.

(Quote) I wouldn't doubt it... I wish i had the PepeLaugh emote here.

(Quote) I said it was the most lethal power in the game (maybe the 2nd now that i think of it) because the survivor wasn't able to run away from you, it took a lot of time costing you the match so it wasn't good, it was simply lethal. I agree with …

(Quote) I can't understand people that do this, maining something that is underpowered just because it is. I just can't see the beauty in it so I admire the people who do that.

(Quote) Then rework the add-ons into something creative AND useful.

(Quote) I think that they will focus first on the chainsaw bros (add-ons only for hillbilly and add-ons + power rework for leatherface) and then pig's and huntresse's add-ons and then they will finally look at legion... if they ever will...