For its year 3 anniversary, Dead by Daylight will be hosting its biggest livestream on May 31st at 3PM EST
Major reveals, drama, laughs, cries, surprises. It's a date!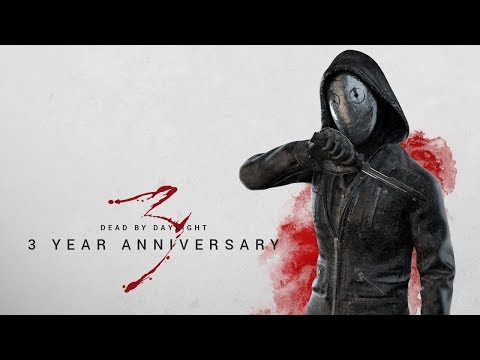 Stream schedule:
https://forum.deadbydaylight.com/en/discussion/64689/
Patricia
About
Username

Patricia

Joined

Visits

1,016

Last Active

Roles

Dev, Community Manager

Points

1,831

Badges

17

Posts

238
Comments
Hello, Can you please send a ticket to our customer support. here: https://support.deadbydaylight.com/hc/en-us Thank you!

Hello, Is 100% repro and just with The Plague? If you are able to reproduce the issue can you please provide a video with some details of what you did before it happens. Thanks for you help!

Hello can you please contact our support team via https://support.deadbydaylight.com/hc/en-us and send a ticket with all the information of your issue. Thank you !

Our team fixed some instances of the problem but they issue is not 100% fixed. We are still monitoring the problem and we are trying to gather more information as possible. Thank you!

Hello, Our team is aware of this issue and few locations have been bugged. I know they are trying to find a better solution then a case by case for the bear traps problem. I don't have any more detail for now. Thank you!

Usually we always upload our livestream and since this one is one of our biggest it will need to be uploaded. Have a nice day!

Hello everyone! Thank you all for your feedback, I have sent your concerns to the localization team! Thanks!

Hello everyone, I have sent your concerns to the localization team. Thank you!

https://forum.deadbydaylight.com/en/discussion/comment/481715#Comment_481715 See... It's that kind of comment that make me feel I shouldn't have answered anything. But just so you know I have shared your concerns about solo survivors to our designe…

We are always looking at the suggestions and feedback. This is really important for us to feel close to our community and to see what they have in mind or think about the game. Yes, there is still some things that we need to re-adjust or even change…

WOW this is so good ! I need to share this idea with them :') Thanks for that <3

We will be live on twitch at 2PM EST today.

Watching this is making me so happyyyyyy :') <3

Having Peanits helped us a lot to be more present in the forums and all our other social media. I'm really happy to have him in our team. Also thank you for making this post, it feels good <3 :)

@nancyt1428 Yes we are aware of the hooks making squishy noises. This will be fixed eventually in a upcoming patch. Thank you!

I have forwarded your log with the QA team to take a look at it. Also I have some questions: Is this only happening when you play as killer? Platform: PC ? Does it happens in a SWF?, Public, KYF ? If you played with friends when that happened is it…

Hello everyone ! Thank you for report about the audio issues, I will give your concerns to the team Thanks <3

So the final answer is maybe yes (still not a clear answer tho but this is what I've been told) It could be possible that there will be posters in the merch store eventually. I just don't know when exactly. Thanks <3

@Orti That could be a possibility, if it's just one outfit from head to bottom but this will need to be approved by the Artistic Director. At the moment we have a lot of things to focus before doing the Bunny Feng. But I will be happy to give your i…

This change the concept tho that so many of you were asking no? (just asking) Some people will be disappointing that it is not the same concept anymore But I can give your feedback to the Artistic Director. Thank you <3

So regarding the Bunny Feng outfit, it's more complex than it looks. So basically, the body of a character is separate in 3 parts Bottom, Torso and Head. So if we want to do Bunny Feng the hoodie has to fit with any other torso and sadly at the mome…

Hello Salty_Pearl, I'm not quiet sure if we will have posters available on the online store. I'm gonna ask and I will get back to you when I have a clear answer. Thank you :)

Try to hide while wearing a wedding dress :') looking good!

I really like the design you created specially for each character! Keep up the good work <3

This is awesome! now i'm curious, looks fun! keep up the great work <3

Hello, it should be fixed in the upcoming patch! Thank for your report

Our team is aware of that issue and it will be fixed eventually in a patch. I just don't know which one yet. Thank you!

I will check with QA to get more information. Thank you!

Hello We asked QA to take a look at the issue! Thanks for your report!