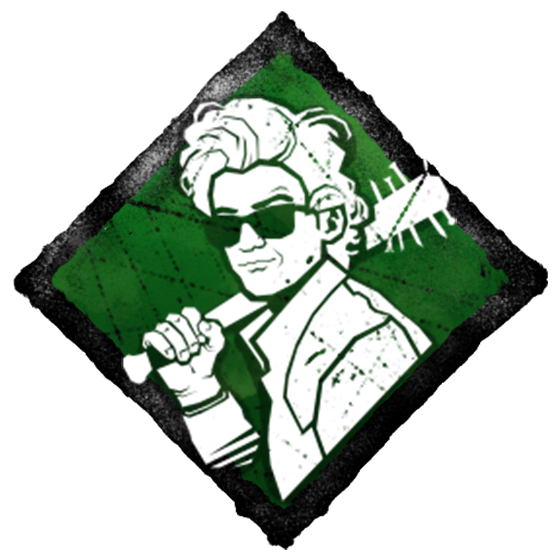 PeenutsButt3r
About
Username

PeenutsButt3r

Joined

Visits

39

Last Active

Roles

Member

Points

528

Badges

12

Posts

657
Reactions
Comments
Just don't target on one person so hard, honestly I wouldn't mind DS cause I have a good reason to slug and apply what people call "map pressure"

@Peanits so I guess this is a bug? (Twitch) this guy stream from 5:03:15 (Twitch) to 5:25:10 it only took him 1 match to complete 100k challenge (with survivor pudding + someone else's BPS)

Agree, even bloodpoints, every one of my friends that I invited to play DBD, quitted long ago cause they can't catch up with the grind

(Quote) I was just messing around with the doc and notice that would be extremely exploitable so I post it here to notice the devs OK? Don't be that narrow-minded. Honestly what's wrong with this DBD community, everyone's on edge for no reason.

(Quote) I was the killer!

too bad tome level 4 will feature some iridescent challenges

(Quote) A little hide and seek tonight!

(Quote) Alright, cause the game still show Undetectable icon while Insidious is charging so I confused.

I'd rather stay in red rank as survivors (cause you know how bad teammates are at low rank), and if I want to have fun as killer, I'd like not to be at red rank

Assuming you come back to the hook and tunnel that poor guy just got unhooked otherwise there's no problem with DS, even useless on survivors if the killer don't tunnel, why not go for the rescuer instead.

(Quote) Those are picture (.png) 'mod', it doesn't affect game settings, gameplay and game engine. Comparing .png files with .ini files, that's a whole different story. And no, devs have no intention of banning people customizing the perks, addons a…

(Quote) Why would I swing when I could record more than a few seconds? And this lag was quite something than normal I've seen

I can still hit them from behide if they stay there, but many said it's a bug and they're abusing it

Ok so it was a lag, I've been seeing more of that in my recent matches even when the ping indicator was green before I was ready. I think devs are doing something behind those servers.

If you can't see, you can't stalk, that's simple!

It's understandable cause it's much easier for survivors to rank up

If killer rank matters that much to you or anyone doing rank 1 killer achievement, then don't listen to this.

It's not fun for tryhard killers understandably cause devs aim to balance the kill rate of 50% - 2 die 2 escape rather than average 70% like before ruin nerf.

Using corrupted doesn't help with your chase emblem, you need to keep them injured and run them for quite a time, not a speed run.

instead of focusing on hooking and killing, try to focus on maximize bloodpoints, smash as many booties as you can then it's a win for you. Play fair, no camping and tunneling, slug if you want. If you get 4K, extraordinary, if not, doesn't matter.

If you play fair, they'll let you get the 4K, if you're a scummy killer, well, DC is worth more than bloodpoints in that match.

No one punishes killers, it's only because survivors play better than you. Honestly, you can see high rank killer can manage their game very well, most of them got average 3K per match. In the end it comes to the one who know how to play against oth…

(Quote) I've seen worse, some people just literally hide in lockers the whole match with Left Behind perks to escape and let their teammates die (Im one of them).

That's a tall ask, I would say I'll play as long as the devs keep updating their game.

(Quote) Did I complain anything? Did I say something like OmG pLeAsE nErF sUrViOrS cHaLlEnGe? Why are you so salty about survivor thread that literally has nothing to be salty about?

Myers on top seriously? Ghostface is more of a sneaky killer, at least myers has tier-up sound, even with tier 1 he's pretty slow so you can react quick enough. The ghostface though, the moment you realize he was there you're already 1-hit, plus the…

Understand it like this, his spear range is 18m, if they make terror radius 32m then his ability is pretty useless since most survivors will run when they hear the heartbeats so they make it 24m instead. There's a link between terror radius vs kille…

(Quote) Don't be so insecure and sensitive, did I offend you or something, am I not allowed to express my feelings?