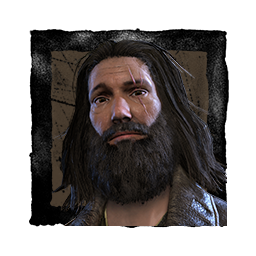 PolarBear
About
Username

PolarBear

Joined

Visits

2,409

Last Active

Roles

Member

Points

2,564

Posts

1,899

Badges

20
Reactions
Comments
(Quote) I was just stating the obvious and you change the subject and mock how I play even though you have no idea how I do. I have no problem with DS but saying to people who do to "just spend money on the game" isn't helping the problem.…

(Quote) It really isn't. Everyone doesn't have money just lying around to spend on the game. Weak argument.

(Quote) So p2w? Seems fair.

This is a problem with latency. It has always been there but it's just more prominent now that dedicated servers are active on PC. You don't actually get exhausted, it is only a visual bug on your client.

The only problem with Pig is survivors getting traps off of the 1st jigsaw box. Otherwise Pig is in a pretty good spot.

I kinda don't care. You use whatever you want. If it's op then it will be nerfed eventually. Generally, if a survivor disconnects because you played a mori, they're not having fun. DC penalties will not fix this. They'll just start killing themselve…

Tbh, if there isn't at least (around) 10 pieces of cosmetics you like, it isn't worth buying. You might think you're getting your moneys worth but if the rest of the items are something you're never going to use, you might as well be throwing money …

This would overall be a nerf. Ruin activates? Try to see where the killer is right now and you'll know the general location of the totem. It would also take away from gen pressure if the killer had to manually walk up to a totem and interact with it.

Afaik, perks like streetwise, if you use 2 won't make you consume your item at half speed. Instead it will consume it at approx. 56% speed (1x0.75x0.75=0,5625). The slowest you can get it is approx. 32% speed with 4 streetwise. The more you add the …

This was a problem with old ds (not with mad grit but overall) where ds didn't drop the survivor once the killer ended a swing animation the same frame ds activated. (Youtube) It could be because mad grit makes the swing animation extremely fast tha…

For me (and a lot of others it seems), it has always meant the killer is camping. I see it as someone waving their arms is panicking because a killer is nearby. Not waving seems calm like "Everything is ok, come get me".

One tip I can give is to end the lunge earlier. From my experience, if you end the lunge early, you can hit survivors more often than if you'd just lunge and wait for the game to lunge for you.

Probably not. I don't have enough time to reach tier 70 (even if I completed all challenges). Problem with battlepasses in every game is that they require so much time investment that most people just don't have.

(Quote) It is working as intended currently. If the killer hits you before you dead hard, you go down. Even if you get the exhausted status effect. The server didn't receive your dead hard input before the killer hit you and that's why you sometimes…

Would probably look really wonky from the killer pov. You hit the survivor, they go down, you start wiping your blade and suddenly they get up, do a dash and you stop wiping your weapon. I haven't played dark souls so I wouldn't know how it works (o…

I'm bummed that we don't even get a simple Christmas theme. Would it have been that hard to copy and paste the event from last year?

(Quote) Since they decided to not grant the event cosmetics to all players it might mean that they also won't grant DG masks to console players. If the mask can be acquired on PC for free now that DG is free, it's really just up to the devs at this …

Can people on PC get the cosmetic for free now since DG is free? I wouldn't know since I bought them game. If this is the case, then it would make sense for the mask to come out on console.

Honestly though, why would the killer even try to go for a hit there? Just camp. You have 2 players pinned down and there is no penalty since there is another survivor in range. Not bannable in any way.

It is quite baffling how long moris have stayed. Even decisive strike that was undoubtedly the most hated survivor perk in the game, got changed (even if it took a long time). Just recently, insta heals as well. It would make sense for moris to get …

(Quote) Oni (like every other killer) doesn't need his power against 4 no mither players. The perk is already garbage tier so no reason it should be even more garbage than it already is.

For me it took a while to get used to the size of the hatchet hitboxes. Generally, you'll want to aim horizontally because the damage hitbox on the hatchet is much bigger than the collision hitbox (imagine a basketball vs a baseball). Some loops (es…

A wholesome posture check. Thank you for looking after our health :)

Nerfing swf is not the answer. That will either drive players away or make them use workarounds like queueing solo and hoping to get in the same lobby with their friends. Buffing solo survivors and in turn buffing killers is the best the devs can do…

(Quote) Well, this'll just make me not buy the rift at all. ¯\_(ツ)_/¯

(Quote) It is still a huge bug that ruins games. It's not even uncommon to be hooked in the basement so releasing the chapter with a major bug isn't what bhvr should've done.

Maps are only added alongside chapters so I don't see them adding any solo maps in the future.

(Quote) People are able to streamsnipe so trying to "snipe" your friend is no different and easier with no stream delay. It also depends on the rank and day. Day 1 of rank reset is ofc going to be more difficult than last day before.

Yeah this is ridiculous. The same thing happens when the killer facecamps (except you can actually safety pip if you stay in the TR long enough to get evader emblem). The emblem system only works if both sides play "correctly".