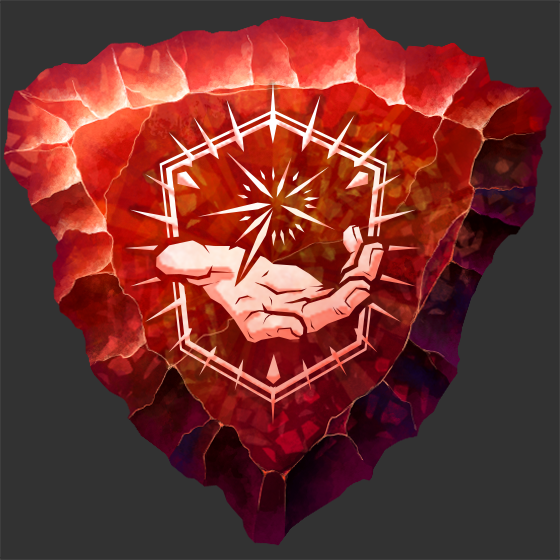 PumpkinKing
Redish rank killer and survivor main. Catch me on Twitch at twitch.tv/pumpkinking333. I'm trash but it's fun.
About
Username

PumpkinKing

Joined

Visits

272

Last Active

Roles

Member

Points

112

Posts

122

Badges

8
Reactions
Comments
Ok sorry I didn't phrase it completely right. Newer players or players who are what everyone thinks rank 20 players are, based on skill, going up against red rank survivors who play every day. That type of situation. That's what I'm worried about. W…

No, I really despise dc'ing. I think I've done it once so a survivor could get the hatch quickly haha but that's about it.

I was linked to a post saying ranks don't matter at all and we may see larger disparities in ranks. Which is awful for the ends who face each other a 20 against red Ranks. How is the queue time longer? If we are being matched with more people?

Egc was not active. He was blocking the doorway with me in it before the last Gen popped. Sorry it was a little confusing. Was just so frustrating haha. Yeah his logic and reasoning makes no sense, it's the few games like this that make me put my co…

It was before the last Gen popped. And is this 'policy' or your personal thoughts?

Ahhh no. Way off base haha. But thank you for trying. It's hard to explain if you don't know the room. The room has a hole in the ceiling survivors can drop onto and a doorway to leave that room that leads into the rest of the building. The killer s…

He took the game hostage. Sorry it is a little confusing. I assume you know which room I speak of in the building, hole in the ceiling with a locker in it and the only way out of that room is a single doorway. I ran upstairs and they were working on…

I'm almost into the red killer rank and I'm a red survivor rank. People coming in so hostile into some of these posts. I didn't say I've never been demolished by people with keys, I just don't see that as often as I do Mori's. Especially now for som…

Am I not entitled to an opinion? I play both sides. I don't see keys as much as I do mori's. And when I do see keys I sometimes end up sacrificing that survivor so it doesn't matter. But hey great input, thank you for stopping bye lmao.

I can already picture all the nice killers out there laying down their arms just to get mori'd over and over again lmao.

I'm not gonna spell out 50/50 survivor killer player here. But thanks for clearing that up. Don't wanna confuse people.

Yes. The frequency or fairness sounds like a good adjustment to me.

Yes! The queue time and getting Mori'd right away is the worst.

I mean they have constantly been changing how their system works to try and figure out the best way possible. So it isn't as if they have done nothing these past four years

Eyyyyyy they acknowledged the issue with testing new systems and an invisible rank. That is promising.

Looking at the tome, I can't remember exact count but I think the survivors had almost double the killer amount for Rift challenges. That's not gonna help more people into playing killer :/

Yeah no, it's still kind of bad actually getting to sit down and play. It seems slightly faster for survivor lobbies but not by much. Please. Fix.

Well with this last update I think lobbies are going quicker, can't say I was completely paying attention but I think I only had to wait 5 minutes for lobbies. Not that 5 second killer queue, but an improvement.

Yeah, you aren't wrong. That Red Rank life.

Yeeeessssss. To all of this. Some killers think it's the end of the world. But that's how the game goes. Something changes and the players adjust until they find their rhythm. It will be fine haha. Can't adjust to that lobby wait time though, no tha…

Also I didn't know they had some patch notes for it already. I'm gonna have to give that a look through. Thanks for bringing that to my attention.

Yeah it's true. This queue time was happening before the ruin change was announced. I'm sure it has affected it some but to say that is the sole reason is wrong. Also your wording bull shiftery gave me a laugh, thanks haha.

I don't think they are completely leaving killers in the dust. Certain killers have been changed but I don't think they have been overall nerfs. Just gotta wait for people to get used to the changes. If they did this "nerf" to survivors I don't thin…

I agree. This could be what kills the game. People aren't gonna play if they have to wait 10 minutes to just get a match. They are constantly adding more cosmetics etc and I wish they would focus more so on the bugs. I know artists aren't coders and…

Ahhh that is interesting that it's like that on pc. I'm on ps4. I thought it would be better on pc.

Same experience. I can't pinpoint exactly when this change happened maybe a month ago but killer lobbies being instant while survivors take years. It's starting to get to me.

All the fuss over ruin. I personally think it isn't necessary. The perk is still there it has just changed. This will help everyone grow as killers who use this as a clutch perk.

Killer queue taking 20 minutes? Is that what you are saying? What console are you on? I press ready up as killer and bam a lobby everytime.

Ugghhh yes. This is the common experience I face just solo survivor. It's painful. There are times where I am set on playing survivor because I care less than when playing killer and then I can't and it's like great guess I have to play killer.

I have around the same in game hours and I feel the opposite, playing as killer. Too many people rely on the perk to slow the game down for them I am excited for the change.