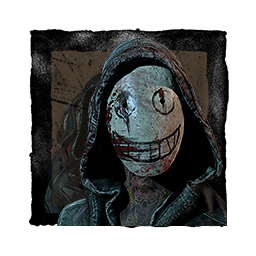 QwQw
About
Username

QwQw

Email

Joined

Visits

2,817

Last Active

Roles

Member

Points

432

Badges

20

Posts

4,404
Reactions
Comments
Hmmm. I felt like the kills were quite good, though maybe I'm remembering things wrong. (Spoiler)

Really? I'd say it gets better as the films go on. With 1 being the most campy (but still good) and 2 and 3 being really good.

The devs will personally come to your house and have a party with you.

How the hell did you even find this thread of mine? It's been a hot minute since I posted this. Anyway, I agree with almost everything you said, but I just want to say, I wouldn't call these survivors psychopaths. That term just seems a little... Extreme? Like, I used to be one of these survivors when I first got the game…

Honestly, I'd just rework her. I don't really see a way to nerf her without making her suck.

I saw one along the lines of "We have been trying to reach you concerning your vehicles extended warranty." with a picture of The Doctor staring directly at Feng. That one made me laugh, though sadly I forgot who said it.

Legion without a doubt. I wish they had kept it the same volume instead of making it quieter.

Old Freddy in general should come back.

I'd say I'm pretty happy. While I am bit worried about some of the changes, it's very refreshing to see the devs make such a big change; I hope they keep up this attitude when it comes to changing other problems with the game.

That's what I thought they meant at first too, but no, it's still searching the chest. I have literally no idea what they were thinking with this "buff".

I don't understand how killers like Nemesis, Trickster, Deathslinger, Pyramid Head, Pig, and Freddy get stuck with the underpowered, uninteresting add-on's and killers like Nurse and Blight get to run around with the overpowered, broken ones.

Well, I also don't think Nemesis works; at least not well. So there you go.

As I said, in-universe Wesker is very important, but outside of it? I 100% disagree. I'll tell you, before I got into Re, I had absolutely no clue who Wesker was; I had never even heard of him. If anything, I was told to avoid Re5 and 6 (especially 6) because they weren't nearly as good as the rest of the games in the…

That's what I'm saying! It feels like he was made to be a killer in this game.

Here's what I would do for each killer, some of them are buffs, and some are just changes or tweaks. Trapper: Give him an adrenaline mechanic. Basically, whenever a survivor steps closer to an active trap, Trapper, slowly get's faster. Let's say, 10 meters - 1% faster, 5 - meters -3%, 3 meters - 4%, 1 meter - 5%. Also,…

Wait, Boss, is that you? I haven't seen you in forever! Good to have you back!

I'm confused about them picking Wesker, not Nemesis. (Which I literally said, by the way). I was expecting them to pick Nemesis, because yes, he's very iconic. But Wesker? Hardly. I'm not saying he's not important to Re's overall story, but in terms of being immediately recognizable he barely qualifies. If the devs wanted…

It's nice to finally see someone who shares the same opinion as me! Re7 is also my favorite in the franchise, and Jack is one of my favorite villains of all time. I was so crushed (but not that surprised) when they revealed the first Re killer would be Nemesis, and now I'm doubly crushed (and outright confused) that they…

Mother Miranda would definitely be cool as well. She's on my list of who I'd like to see along with Birkin, Jack, and Heisenberg.

Easily Jack Baker. He's one of if not the best suited RE villain for this position. As for the survivors, I don't really know. I'd say Ethan, but I'm not sure if Capcom would be willing to reveal his face by letting him be a survivor. While I don't think they're important enough to be full-on survivors, I'd like to see…

Because she's a broken, buggy, overpowered mess of a killer from a bygone era of DbD.

Ace and Trickster are probably having a hell of time.

I recently saw a suggestion to buff his tentacle in Tier 3 that I really liked. Basically, you would be able to use it to preform most actions, like breaking generators, snuffing boons, closing hatch, etc. Oh, and also fix his zombie AI, because right now it's terrible.

Oh, I like this. It'd be a nice buff that wouldn't make him super annoying to play against in a chase.

Nurse definitely needs a change, but I'm not sure this is a good idea.