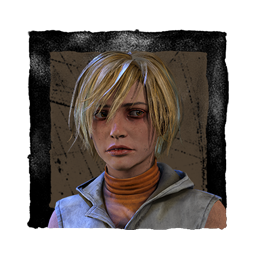 Rullisi
About
Username

Rullisi

Joined

Visits

71

Last Active

Roles

Member

Points

70

Posts

161

Badges

8
Reactions
Comments
I wish they could be somewhere else than on hooks, just around the map in chosen locations and survivors could have those on their item handles or in end of flashlight or smth

I just ignore them, if it's them trying their hardest to bully killer. I can only do my best and it's not anybody's fault when matchmaking is so bad. If they are toxic in endgame chat I'll just report them for toxicity but it doesn't really bite me …

I'm having absolutely horrendous matchmaking too. Killers are too good for me

I think they're way too rare, should be increased.

(Quote) And when you decide to buy it, it feels like some important commitment like selling your soul, you need to use so much of your time to focus on some objectives each day and they get so frustrating at times, though they have gotten way easier…

There isn't even anything that difficult to render in the game, I guess the character models are just so detailed but what about Midwich elementary school that's indoor map and should be really easy to optimize yet it runs very badly compared to all…

Weak Boarding, survivor can choose one breakable wall to push off it's place and open due to frail construction work.

Resident evil could work as well as Silent Hill did with Mr X or Nemesis

I personally find spirit's power fun and also fun to use so I've played her more than others. Sure you could say I only win because it's Spirit true yeah. I have other killers I really like too like the plague, trapper, huntress, though usually I ge…

I totally get that. Really funny when the red rank swf with their 3 new players is teabagging at the gate like master comedian he is wow good job you totally trolled me awesome!

Well it's not my fault if the killer chooses to play a killer I absolutely despise. I'll much rather wait 24 hours than play a game against them and come back tomorrow to see if the game is more fun then.

I'm all up for it if they seem to be two couples or something, Three or four in a call is too coordinated and toxic to be fun for the killer.

Hawk eye, survivor perk that lets them see killer footprints. Can be useful for certain ones or loops. Simple. Different levels change how long they are visible.

Well do you report those people with the reporting system? I think it's fair that unneeded toxicity leads to bans for a while.

What do you want exhaustion perks to be then? Something that does nothing or what requires you to complete impossible skill check every time you want to dead hard? Exhaustion perks have one use for that reason that survivors have one chance if the s…

McMillan and swamp are my two favorite map types.

Yeah why don't we add marios waluigis, links and donkey kongs etc while we're at it. Way to set the mood for a horror game to attract more kids in. Petition to turn dbd into the next super smash bros game hooray!

(Youtube) I was going to report this same bug but someone did already... well, I can still share my perspective. It seems to be same spot between any two rocks

I'm happy with my legendary skin.

(Image) Yep. These are the survs you face once you reach red ranks. Funny dbd teabag bully killer game hahahah this is going to my dbd funny moments compilation. How do you even have fun with people who don't take the game seriously?

Like that one dev quote stated that dbd is just series of if and else statements?

Maybe the entity is you that is making the survivors wear what they like to see

It's not always the server but players can't really do anything about their lag either. Sometimes isp just might decide you have really high ping for rest of the evening or somebody in same network happens to download something. I wish I could have …

I don't even understand what could be so resourcefully intensive in dbd? The lighting already looks so garbage on ultra too that it should probably run extremely well. Is it just bad map lods or render areas? I would like to see like some kind of pe…

All they could do is enable a filter for themselves that makes the game look like it does for colorblind, modify anything that's necessary and then just add an option that alters the colours of the auras. It's not that hard.

Yeah honestly I like these better.

(Image) So here they are. Personally I think they look alright.

It seems like they have a scrolling alpha mask going like over them, sometimes making parts invisible less or more.