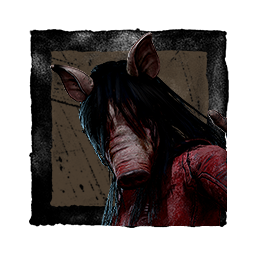 Saint_Ukraine
About
Username

Saint_Ukraine

Joined

Visits

97

Last Active

Roles

Member

Points

972

Posts

943

Badges

17
Reactions
Comments
I blinded him with a party starter so he decided I wasn't allowed to play anymore.

Here is the simplest way to deal with it. Say "gg" And then leave.

I like all of the changes Legion received, except the vaulting speed; it feels way too slow. The FF running speed is slower, but at least they increased the gauge a lot. I 4ked my first game as reworked Legion, so he's looking pretty good so far. I'…

I agree. You should only have to 4k to get the achievement. After all, you only need to survive to get the survivor achievements; not that surviving is always easy, but it seems a bit more manageable than the killer requirements.

I don't know man. BBQ seems pretty good as is.

He becomes invisible; that is in no way related to being intangible. And yes, it would be OP. Just look at Nurse for reference.

It sounds like a good idea, and it will definitely help the killer get back into chases faster. I only have one question, however. Why is it called "Malpractice"?

Do you mean the theme of the map, or the map's layout?

We got rid of hatch stand offs, and you're upset about it. Ridiculous.

That's a good idea, but unfortunately, I think Left Behind is lost cause. The reason I think this is because it's extremely situational, and it's benefits do not outweigh the apparent detriments. In the first place, in order for it to work is for yo…

@Alithra Yeah, and KYF exists as well.

@ReikoMori To be perfectly honest, I don't understand Pig's nerf, but it can't be helped. If it becomes a serious issue, then BHVR will make changes; for now, we can only wait and see how it effects Pig's gameplay. As for Legion, I can't really see …

It's not a scam. Stop trying to rally people against BHVR. These changes never would have been made if it weren't for toxic players abusing game mechanics.

Just switch characters at the last second. Not that hard.

They can't give him a black cloak?

@Mushwin I don't think there's any way for it to not be a bad way.

I haven't played Leatherface, but for Pig, I would suggest doing slug builds.

I would get balanced landing from Nea.

Luckily, none of the nerfs effect my playstyle.

@aggiewes03 I don't believe there are settings that allow you to change the color scheme, or even to change it to a light theme.

Your FACE is too petty for a valid/legit downvote feature!

@BillHanselman I play on console, that's why. @Batsy Yeah, that may be the issue.