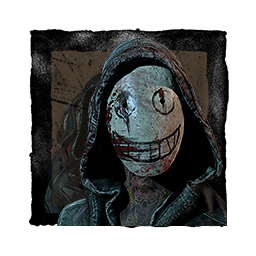 Schlute6969
About
Username

Schlute6969

Joined

Visits

139

Last Active

Roles

Member

Points

28

Badges

5

Posts

72
Reactions
Comments
I like the ones like certain maps where there is a bush around a tree and you actually have to go inside to just see what it is. If all totems could hide like that I think it would be perfect and put a lot more of those places so it's not in a desig…

I mainly want pennywise (yes I'm such a normie) but if I had to choose other than that I'd love to see Cujo or the mist (more as a killer who is this mist using creatures as their power). Love his books I really do but anything other than these and …

Dbd all the way. I'm sure if it had the ability to progress it could have been better but it feels so clunky in comparison. Not to mention wait times were way worse and the games were just so long for not a lot. On top of this think about the variet…

There are a lot I love and many killers have some of my favorites but the one that takes the cake is really Trapper with his ocean outfit with old diver Suit with the anchor as his weapon. I really love ocean themed things especially when it's done …

Always do a hit and run there's no down side (If you have the correct perks) because if you try to stalk and fail you didn't get anything out of it. This depends on the situation of course since with certain addons or people aren't paying attention …

No because camping is an opinion. I'm sorry but if you all are around hook you are giving the killer no reason to leave. It sucks the few times it happens legitimately but I've had people call me a camper just for chasing one of their teammates aro…

(Quote) So for some reason other than everyone not knowing what iced out means as if it's outdated which it's not still quite heavily used, I believe there's only 2 killers that are iced out. It's got to be doctor or plague. Plague has actual gold o…

For me I love playing against and with everyone since that's the point of the game. Things that annoy me more than killers are playstyles so I hate a camping bubba but love anything that I recognize as a meme build even if it's a meme build that mak…

(Quote) Sorry man but this just isn't every game. Unfortunately though they aren't abusing it they are just using it to their advantage with what they've been given that's not really their fault. You should be excited that they want to buff solo bec…

Wouldn't call that a play style just an A-hole or B****. Their loss for wasting their own time And points and de ranking. I wish at least by that happening it would give the points for escaping and count it towards a challenge. It's not such a large…

this has been tried and abused so difficult to come up with something that won't hurt killers that don't camp as well. I think they should make the percentage reduction for it harsher or make more incentive point wise or something. Believe it or not…

I personally think it has been awhile so it's not well known to some. You have to make it really obvious for them to get it but also it very much depends on what you want to do. I get way more enjoyment out of playing seriously but there's time I wi…

On top of the time it took to get them just think about what you said. Sure you put a lot of hours in but that has been over time since the games release with most things being smoothed out for you. Those months were terrible both how slow and large…

It absolutely exists but just depends who is saying it and what the situation is. Doing just the objective is not gen rushing especially if there's not enough pressure being applied so gens just get done quickly and that's a different discussion or …

Point is as you pointed out a little in your statement people sell these (not legitimately but in scamming way) and the more they can lessen that the better. As stated already their storage system is different now with data and how certain events no…

(Quote) because it'll take 3 years to do so and can have it by playing the game how you normally would now or you can wait if you want.

It's a little much but I bought it. In comparison to other skins though including regular or legendary other than being more expensive the only difference is that the character "changes" to Lisa. I think the price is there because it may have been a…

I believe he is just thicc in game but not outside in menu

Honestly yes take the hit if you have to crouch on barbed wire. Sure you go down quick but now you have your ds. Better yet leave the pallet when he starts his trail. I'm sorry but you need to adapt to the new play style with him like other killers …

Because as you said most people believe he's quite balanced so a couple combos that can be considered really good doesn't show up on the radar. Also like you said they attempt to mostly balance around green ranks not red ranks but you're thinking as…

Why does he need a Cooldown? Hillbilly gets looped all the time. His power is basically to capitalize off of you being out positioned where you can still attempt to juke and spin to throw him off even when out positioned. It takes skill to land the …

I think he's just not that good. His general gameplay is poor in comparison to other killers. Depending on the type of pallet that is dropped you can shoot the survivor to get an injure that's true but once they are injured he doesn't hold much powe…

I want to say 11am Montreal time so up to you to see the relation between that time and where you live

The trick is to try to line him up with your head to break him out however I do think he needs some tweaks. It is weird to be revealed when I'm behind cover with no breaks in and I find it all the more frustrating honestly as a survivor when you can…

The problem people usually complain as others have said is how people use it. I do the same if I see a recently hooked person who is injured I will just slug them and go for someone else or pressure gens of course depending on situation. The problem…

Killers are suppose to have advantage although it doesn't really provide much of an advantage really but it's there for that reason. If a killer is going to judge a team based on that and drop out it's his advantage or want to do so. I know when I a…

As easy as it may seem I am sure there's a lot behind it people don't understand that can be at times difficult. Some of the things you suggested may be QOL for you but to devs they may have intended it. Bubba's chainsaw I agree with phantom hits or…

As others have already stated the devs contradict themselves since they have said they are all alone but have also said sometimes they see each other when crossing realms or the like. Up to interpretation which I like because everyone can have their…

Absolutely belongs in dbd. I especially would love if it was their take on something like a werewolf killer because honest think they are missing out on using a werewolf but I think they must have something planned creatures wise since I cannot imag…

We need cashier from ghostface trailer!!