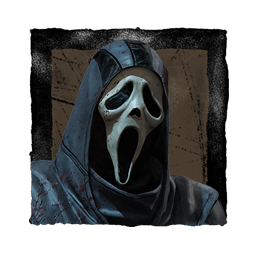 Shad03
After some thinking, I guess I am a full time killer main. No point in saying I'm a 50/50 player (which I am) if I end up siding with killers most of the time anyways. #Killermainbtwm8
About
Username

Shad03

Joined

Visits

902

Last Active

Roles

Member

Points

3,759

Badges

21

Posts

3,733
Reactions
Comments
(Quote) A shame. I'll try to be more active again but the forums has changed since I was last here.

-Walks in and looks around- Man, how long has it been since I was last here? What happened to this place? Guys?

Hnnnnnnnnnnnnnnnnnnnnnnnnnnnnnnnnnnn

(Quote) Rin was taken just before she bled out, so while she is corpse like and has ghostly powers, she is still technically human at the end of the day. So he breath would probably be no more different then a person who hasn't brushed their teeth w…

I'm guessing it's due to their potential to kill and to do it effectively, I guess you can say too effectively...

Both BBQ and We're Gonna Farm Forever should get a stack in that case. I'd be all for it.

While I certainly like my exclusives, but I'm also not mad everyone else is also getting them too. I do understand why people would be mad if they paid for cosmetics though. Or worked harder then usual to obtain them. I would imagine Legacy players…

(Quote) The most problem I've had was with the Legion 'rework', even then I never played Spirit often enough to git gud, cause it's just hard for me. This change won't affect me as hard, but getting stuck with a Spirit ritual would be a death senten…

I wish they'd straight up change the UR add ons. I have an idea brewing if you want to hear it. Also Ana Prayer Beads should've had that affect. I was actually just mentioning that to my cousin the other day.

(Quote) Not as strong, but still can be powerful. That's what I said. I'm not trying to make a point too much with what I'm saying. But I wanted to make you aware that when he rings his bell he goes in the spirit realm, and the Spirit, when using he…

(Quote) Doesn't matter. While Wraith isn't as strong, he could still be powerful. I'm only asking cause it'd be fair, no?

(Quote) So when we nerfing the Wraith, he be in the Spirit Realm with a ring of his bell. So obviously he shouldn't be able to body block as well I suppose.

(Quote) I don't think that's it chief, as the Alchemist was in the void, devoid of hope, emotions, anything that would make him useful. However he got a drop of the Putrid Serum, and wanted, needed more. Whatever that stuff is, it's not made by the …

(Quote) Don't be Fixated by bad puns, cause We're Gonna Live Forever.

I feel like it wouldn't make sense to have Pennywise in DbD. With killers like Freddy or Demogorgon it could make some sense to have them sure. But Pennywise has been shown to be as powerful as the Entity, and only goes after children due to them be…

We should nerf Freddy so that he has to bring survivor's in the dream state before he could attack them.

Well I'm no Doctor, but I think ya'll have the Carter's Spark. Well, that was pretty bad, looks like I'll have to give some Aftercare to whatever I might say next. I'm a Blackened Catalyst for bad puns, but my puns tend to cause a Discordance. I'm s…

No one knows where Vigo is. No one knows if he left, if he stayed, if he's in the void, if he is actually a she, if she is a he, but we do know, is that Vigo created the Hatch, made a shroud which bends the rules a bit, has a jar of salty salty lips…

I honestly feel like that wouldn't be it for a number of reasons. To be honest I feel all Legion needs is faster Feral Frenzy without also taking away duration, allow for a maximum of three hits to miss before ending power (25% less meter per swing …

I don't wanna hear anyone complaining about NoEd now. Unless you can't nab yourself Detective's Hunch, but veterans cannot complain no more. But I might think about using it myself now, even though Rainbow Maps do what Detective' Hunch does but bett…

Because misery loves company and if Legion players have to suffer, so do you.

(Quote) Which is why I said sometimes.

(Quote) When the Rift comes, you can earn the putrid serum through playtime, you get enough for up to 6 free cosmetic pieces, or two full outfits.

The Demogorgon doesn't really need much if anything at all. Surge could do with at least another 12 meters, but 32 is good enough sometimes. I dunno, he's good right now.

(Quote) Trust me my friend, you don't wanna know

(Quote) I've seen a lot of mean p3 Nurses in PS4, and while I certainly suck, I HAD been getting better with Nurse myself (enough for three kills if survivors messed up/I get lucky). And now I will be cast down the gutter since I basically need to …

(Quote) *w h e e z e s i n L e g i o n* The only real killer that has a power gauge that is good for loops now is Spirit. I don't play Billy, but I hope his basekit isn't changed cause then pressing my face against melting glass would be easier then…

I mean, yeah. Not every Huntress is a hatchet throwing God X'D Plus they nerfed that combo. Remember when you could have 4/5?