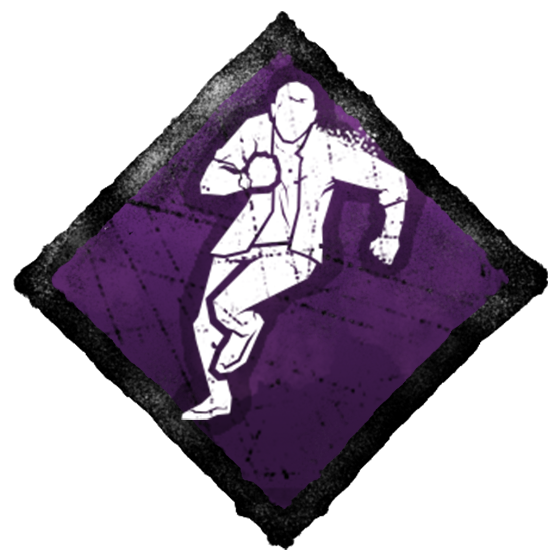 Shrevy
About
Username

Shrevy

Email

Joined

Visits

426

Last Active

Roles

Member

Points

163

Posts

37

Badges

6
Reactions
Comments
(Quote) (Quote) (Quote) (Quote) Oh wow! Thank you guys so much! I really appreciate the kind words! I'm sooooo bad playing Oni, but he was the first killer I was actually excited for in a long time. So this was fun. Sad the contest only allows one e…

I just want you to know how much I love this concept! Seriously unique and dead on design choice for the DeathSlinger. Absolute perfection.

Okay, this? This looks absolutely terrifying and I love it. Terrific work and good luck to you!

Please BHVR, please, can we have something this nice for Adam? Dude's from Jamaica after all, he doesn't HAVE to continue having boring suits and 'urban' wear. Seriously, I love all of this and would adore to have it in-game, AWESOME STUFF!

Oooooh I love this! You put a lot of thought into this outfit and it really shows. I can only hope we get something this cool for Adam. Nice work!

Holy cow dude! This is beautiful! Still in awe of your painting skills and I would honestly kill to have that sword in real life, let alone the game. Love the loose topknot and the detail shot of the tattoo too. Best of luck to you, you deserve it!

@Fibijean Freddy, hillbilly, or Oni. Been sticking with Freddy since I knew one hit downs were a bad thing. Also I normally play survivor, so it's a steep learning curve. Guess I was hoping for an easy " you need 6 chases and 4 hooks to get sil…

Ah. I can definitely give that a go, thanks. All my chases go too long, which is part of the problem, thanks to my rank 17 killer always getting squared up against green ranks. Normally play survivor and getting absolutely thrashed as killer. I appr…

(Quote) Dude! Thank you so much for the kind words! Glad it's appeased the Legion main and I loved reading your reply, really appreciate it! (Quote) Mission complete! Thanks so much! (Quote) Thank you! I really appreciate it! (Quote) Glad you enjoye…

Poor Michael, he's going to be forever followed in this new cosmetic [easy kills, so entity will be pleased]. The Marilyn pose is cracking me up, it's so ridiculous and fun, I love it! Amazing job per usual, I'm in awe of your painting skills!

Oh that's a cool idea! Love the medkit candy bags and the fact Philip's still wearing his scarf on top of his Dwight costume. Kinda adorable. Lovely work!

This is so fun! I love how chill the killers are, they're in no hurry to catch poor Jake.

This is gorgeous! I love ink drawings and this is so well done and intricate. Beautiful work!

(Quote) AW thank you! And given Legion didn't get a Blight look, figured I could infect them a different way.

(Quote) Aw, thanks man! and about 9(?) posts up LordKaz posted links to a couple of my accounts checking to see if they were me...which to my chagrin they are. If you're looking for a nice, clean, gen art account...this is the place to go: https://1…

To be fair I love freaking people out with the corpse paint. That said though, I really like this idea and would definitely pick it up for my Jeff, because as you said, the boy needs more clothes. The ear gauges are a very nice touch and I see and a…

What a sharp dressed dude! Ah man, I would LOVE to have this in game. Adore all the little nods to Argentina too, doesn't feel overdone at all. Awesome work!

The socks are killing me here. Didn't get a chance to tell you that I enjoy this design the first time, so this is me now saying I absolutely would love this for Ace. Good luck!

David and cute are not a combo I would of thought would work, but here we are. This is so fun and your style makes it extra adorable!

Loving all the little details in this, from the Band-Aids to the cat abducting ufo shirt (which I would honestly love in real life for myself). Also the overall description makes me stupid happy. I would adore having this for Dwight!

Pfffft, double post. Oops. That'll teach me to not read the warning text.

(Quote) Aw man, that is way too kind, thank you! Worried the shorts were too tiny, but that hasn't seem to be a problem for anyone yet XD (Quote) Knowing your design, I'm honored you think this highly of mine! I just want David to have more sporty o…

The armor is absolutely stunning! I'm loving all the little details and how powerful this makes her look. Fantastic work and I would love to see this in the game!

(Quote) Not at all! I just like using real people as a reference when drawing cartoon/video game characters as it let's me give them a little more life [I tend to use Jeffery Combs for Dwight, Sharlto Copley as Ace, Drew Barrymore for Kate...etc]. T…

Hoo buddy, I would love for David to get this in game! Between the "war" paint and cleats, I'd probably wear this design forever. Awesome work and super well thought out!

Okay, this? This would be amazing in the game. I love the flow to all the drapery and the gold really makes everything pop. You made her look like an absolute goddess, lovely work!

(Quote) Aw man, thanks so much for the kind words! I'm super glad you feel it works with the current universe the game's got going! (Quote) Hahaha, I definitely had fun drawing this for sure, thanks so much! (Quote) You and me both! (Quote) Thaaaank…

Oh this is beautiful. I would definitely play Kate more often if your design was an option in game. Love the little details and patterns!

This is so much fun. Love the style! Max is the killer I run with the most and I would get this for him in a heartbeat just so I could terrorize survivors in comfort.

I want to be chased by this clown so bad. I would probably die super quick though because I'd be laughing too hard. I love this design (and your art style )so much!