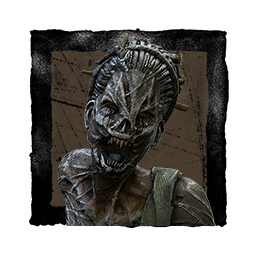 We will shortly be deploying a hotfix to the PTB to potentially address the Save Game Errors that some players were facing. Please update your PTB build when the update is available and let us know of any issues. Thank you.
SmokePotion
About
Username

SmokePotion

Joined

Visits

1,025

Last Active

Roles

Member

Points

1,982

Badges

18

Posts

1,089
Reactions
Comments
@Boss (this @ didn't work btw) Hmm I did play a swf game where my partner took about 30 seconds to load in. So maybe its load in times that make the new system feel worse then it is

I'm in yellows atm. Which is why I'm so surprised. I was used to waiting 2-4 mins for games when in reds, but in yellows, where 50% of the playerbase is? Somehow I went from not having a problem, to edge case, as they refer to it.

no, because it's not a scream or anything. It's just a location marker. But since the OP is clearly upset about the perk, I will explain a bit better at how to defeat it during that crucial end game stage. Alright, last gen pops, you are exposed. Now what? The first thing to remember is that the killer does not know which…

@GrootDude (i know this @GrootDude didn't work, but i'm trying damnit!) (wait did that second one randomly work?) Hey, if it covers the butt, it's pants! :p and she is clearly crouching and facing the locker to show off that booty.

I think they are. The first proposed buff is a QOL buff. The other twos are more alternative perk ideas for Thano. It really could use that QOL buff. Yes, it can be used decently on two killers. But even those two killers do have better options for game slowing. the simple change of stacks staying after death would make it…

Just tried, thank you for the tip, but that didn't work either. Maybe this is a browser issue, I'm going to go through things agian when i get back from visiting a friends.

It's honestly not that good. You should be using rancor to your advantage honestly. you know she has it, you are told the very first time a generator is done. From there you can use the alerts to juke her. You're just mad. If you took the time to think it out, you'de see that it's a perk you can use against the killer,…

i can clearly see her blue pants. my eyes were drawn right to it. Worse blendette post this month :p

Not really. Last time I checked, and granted I haven't been silly enough to do this since like, spirit came out. But last time i tried, you could still lunge from a stationary position. edit: I put in a thread on the bug forums, now that I have a better way of describing what I'm seeing. I just wanted to see if any other…

the first one is the one I'de want. The third one would be neat for a future perk as well. I'm just tired of killer perks that get worse as the game goes on. It should be the opposite. Another perk that does this is Huntress' Lullaby. stacks 2-4 are AMAZING at ranks 1-4. But at 5 stacks, red players have no problems…

Where is the cooldown located for his teleport? The preview showed a gauge for his traps/pallets. but I dind't see any indicator for when he could project.

huh? ok, lets go over this, a little bit at a time. I tend to be rather outspoken about the flaws of this game, but this arguement doesn't seem well thought out. Plague: Plague has a normal movement speed, the ability to hatchet with puke, and prevents insta-heals. She can be used to great effect, and has drawbacks for the…

thanks, im having probs with tags right now. His name pops up, but i can't select it.

that is EXACTLY it. thank you, i was trying to find a way to describe it, and you hit it on the nose. She has no forward momentum when teleporting. @peanits mind having the dev team take a peak at this?

every rank reset, when i drop myself down to yellow, I see people that are p3, and never left yellow ranks. So yeah, Blood doesn't mean skill. Honestly, neither does rank, the scoring is dumb right now. 4k's for black pips. ugh...

@peanits I guess one option is to make LOS blockers an option for each tile, not the rule.

@peanits It's great to see you guys do little touches like this to help the QOL of killers that have lost power with changes. I'de like to suggest taking a look at Doctor next. A while back he lost the ability to shock people mid vault and stop it. While I agree with the nerf, his shock distance wasn't buffed to make up…

I also agree. There's a small bug where some people aren't getting the chase music at all.,And that's causing frustration at lower skill levels. (you SHOULD be looking around yourself anyways ppl. But it IS a bug so i can't grind on them to hard) But i've been saying this for a while. it's funny how when I said it,I got…

@Peanits I have a significantly larger Killer que time. Significantly longer then I have gotten with any other matchmaking test you have done since I started playing. Sometimes waiting longer then 5 minutes before I'm put into a lobby. I used to feel alright with dodging bad ping games, which helped keep games fun. but I…

Actually pretty far, especially if you have at least one other person to play with.

it isn't really slow. it just feels it. The old legion went from one of the slowest killers in the game, to one of the fastest. By pushing a button. It felt fast. it felt good. The new legions speed is only a little slower then his old max, and lasts longer, so it lets him actually use his power to move around the map…

If I were to buff the Clown. And I will state that I LOVE the clown. I would focus more on him giving debuff's with his gas. This would give him a more unique feel. 1:I'de make flask of bleach base on him. Maybe not the full amount but the slow could use a small buff. 2: Flask of Bleach would apply the Broken status effect…

@OpenYoureyes A bit late to the party on these stats. If you were watching the forums when this was originally put out, you probably would have seen a very well thought out post by me going over the listed stats. But to summarise what has been said before. The stats for SWF were not broken down by rank. The lower your rank…

I don't mind the 8% riticle size change or whatever it actually it. But that's without being allowed to see it, so I don't know how big of a change it is. But it can be hard to line it up right on his body to knock him out of his stalk. I don't like them changing his add-ons. That sounds like it's a little bit to far.…

Ruin, Discorordance, Bamboozle, Surveilance. This is my "I dare you to work on a generator" build. Another notable build is the "Screw your pallets" build you will have everyone suggest. Resiliance, and spirit fury.

There's only a couple killers that can consider using it. It's for Killers like Nurse. Killers that can break off one chase and immediately be on someone else. Thing is, those killers probably have better things to put into that slot.

They HAVE to disable the perk. @Peanits @not_Queen The higher up the ranks you go the more this is showing up. AKA: the more the players know, the more likely this is to show up. At purple at least half the game has it, and that's not fun. Im pretty sure it's stacking with other speed buffs too, like toolboxes. Because I'm…

first thing I want to point out: If you take the 3 perk combo Brutal, Enduring, Fury, you are, indeed using 3 perks. But what exactly are you doing with those three perks? You are removing a large chunk of the survivors protection. And you don't even need Brutal Strength for it to work well.

I agree, they "Shadow Nerfed" him a good while back. What I mean is, his shock therepy used to be able to shock people out of a vault, and they took that away from him. And while I 100% understand why they did this, they did not increase the AOE of the shock to counter why it happened so much. (The shock is short, so…

@Peanits Mind taking a look at the hitbox on the corner of pallets while you guys are touching this up? They will catch you, even if you aren't next to them.