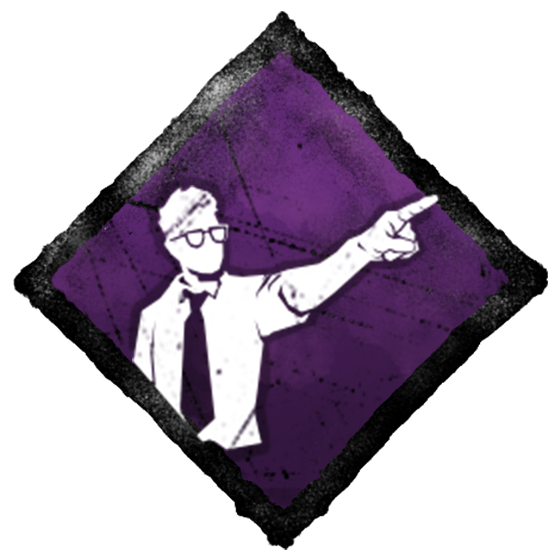 StardustSpeedway
About
Username

StardustSpeedway

Joined

Visits

3,762

Last Active

Roles

Member

Points

442

Badges

14

Posts

795
Reactions
Comments
Fantastic improvement! Thank you.

Clown lobby music. I miss hearing it in the main lobby whenever I load the game up now!

I got this in solo queue. The killer decided to tunnel someone throughout the whole match while I repaired the gens and escaped lol.

Solo is still a mixed bag. It's been so bad for me tonight...

Man, I hardly see toxic Dwights! It's usually Nea, Feng, or Nancy's that always try to be toxic in my lobbies. I'm always the Dwight with Leader equipped instead of Prove Thyself!

Agreed! They're always ridiculously good too!

I'd say bear trap/chainsaw for Trapper and Billy even though that's exactly their power. For best I've always found Spencer's Last Breath and Of the Abyss to sound amazing.

I love running it with Autodidact and Solidarity.

Billy! Those are always the best matches.

I love going against Billy killers. Those are always some of the best matches as a survivor. Most Billy players are also very fair IMO.

I have run into quite a couple as a solo survivor!

I will echo what other people are saying. Don't play with them. Experiment with whacky builds and stop taking this game too seriously. If you lose it's fine and you won't gain MMR. Eventually it should even out to where you get a mix of experienced and not so good survivors. I don't know, maybe I'm just old enough to not…

I still play for hooks. If can 3 hook everyone and win that way, awesome. If I 2 hook them and they all escape I'm still cool with that too since my MMR won't increase.

I'm there with you, but those damn petal offerings are so damn rare in the bloodweb for survivor. I have no issue with them appearing on killer, but my god the drop rate for survivor is non-existent for me sometimes.

They wouldn't bother me if they stopped repeating the ones that have like 4 versions of the same charm. Charms also need to be organized better for selection because it's a nightmare having to scroll through so many pages of them.

It's definitely been a major problem ever since MMR was turned on. Before I hardly ran into any.

Last night I had a match where all 4 of the survivors were cheating lol. They were trying to play normally at first, but the first survivor I hooked I noticed a Claudette urban evading at insane speeds all over the map. That's when I knew what kind of match I was in. All of a sudden little by little the rest of the…

You're welcome and all good. Don't worry, the same thing happened to me too and it took me like 4 matches to realize it was a bug. I was telling myself, "is everyone having the same great fashion tastes like me?!" hahaha.

It's a bug with the new update. It's happening to everyone.

It's BS for sure. Needs to be looked at immediately.

I've always had fun with the previous MMR test, so yes I'll be playing killer!

Love Piggy. ❤️ I've been having such a blast playing with this build with Piggy lately: Deathbound, Nemesis, Hysteria, and Dark Devotion. For add ons it's the facemask with some other random add on you want. Its been so fun!

I like SBMM. Remember - the complainers will always outnumber the people who actually like it because people love to complain.

Man, you're going to be amazed at the performance difference! Enjoy it!

I don't bother to bring items during matches either since I always prefer to loot chests for items. I usually run bond + leader to get healed so I don't really need medkits. I'm horrible with flashlights and I find tool boxes to be worthless since the charges run out quickly lol.

As killer it's definitely trying wacky builds lol. Lately I've been having so much fun with Hysteria, Tinkerer, Dark Devotion, and Nemesis lol. As survivor, it's difficult for me since I mostly play solo, but it's definitely the chases. I love me a good chase!

Blight and Billy. Those matches are always fun!

I'm still having a blast as killer tbh.