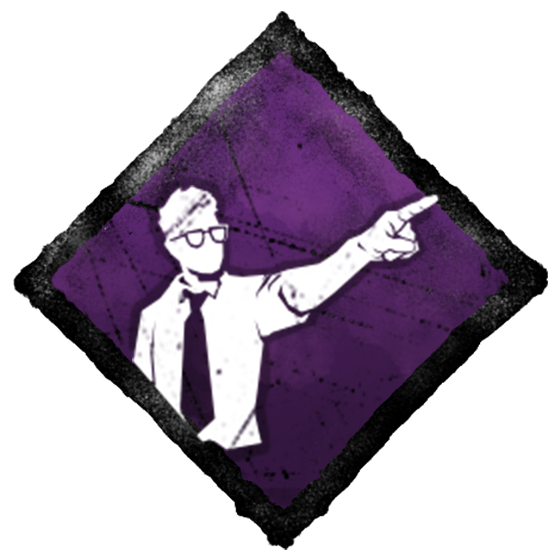 StardustSpeedway
About
Username

StardustSpeedway

Joined

Visits

2,319

Last Active

Roles

Member

Points

387

Posts

571

Badges

12
Reactions
Comments
It's so frustrating to play him for me on PS4. I cannot control is power worth a damn. Those Blight master challenges I had to farm because I could not do them legitimately in red ranks. It was so frustrating trying to get them normally. I dread to …

I swear there was one game where I must have stepped on six of them. Even the survivors and killer messaged me saying if I was okay. 😂

For survivor it's always been Leader for me. I cannot tell you how handy it's come in some of the matches I've played. That 25% boost is so useful to the team and to myself for those heals. Right now though desperate measures is slowly creeping up …

I'm shocked this actually happened. I'm one who spent some of my shards for the Feng outfit and to find out that the very next day it's already discounted by a HUGE margin is one of the biggest slaps in the face I've ever seen from a company. Those …

I got it on PS4 last night. Go through the list of fog whisperers and check out if they're live and if they have a low view count. Hang out with them for a bit and the streamer I got it from was French (ChiTai) and had around 150 viewers. He was dis…

Hope it works while injured. I'd use it more if it worked that way too.

Yeah, this will be really difficult to obtain, IMO. It's even worse on console since it takes forever to type the code.

It's barebones. What you described is exactly it. Event hooks and event gens that give you a little extra BP when you complete an event gen/hook them in the event hook. The flowers spawn whenever survivors are attempting to finish the blight challe…

I've completed all of them so far, but the grind IS real. Some of the challenges also encourage you to play very selfish to complete them or require you to have very good luck with killer/survivor. I noticed that in this rift, they are bringing back…

All the replies are not an exaggeration. It's REAL. omg. This game is seriously borderline unplayable right now for me. Base PS4...

I've replaced borrowed time with we'll make it. I use it with Kindred and can heal everyone back up in no time. Yes, I understand that when the killer is proximity camping, I can't safely rescue them since I don't have borrowed time, however most of…

Thank you for the summary recap. All of this was pretty informative and I can't wait for the Halloween event!

I feel the same way. Sometimes I face off an obvious inexperienced killer, so after I let him chase me for a bit, I will stop by the hook and point at it so the killer can at least get some hooks, or I'll let EGC get me. I have been there not being …

Lately I've been playing without it and I'm kind of shocked that there's been so many lobbies full of survivors that don't have it on either/or the killer bringing no obsession perks. Guess how those matches go? The killers always tunnel the person …

I only use it when I get those tome challenges to repair x amount of gens. Always pair it up with Prove Thyself. However, Kindred is way better and in an ideal scenario, I DON'T want anyone working on the same gen when we can pressure multiple ones.

It's fair game. Hate it when a survivor brings a key which forces a killer to burn a mori, but it is 100% fair. Not fair for the rest of us solo survivors, but I don't blame the killer.

Non issue. Maybe you need a small break from the game if THIS is something that's starting to tilt you. It'll do you good!

Overall it's been fine for me. It was a rough start, but I always do totems at the start of matches. One thing I do not enjoy however is the free wall hacks undying gives you. It's not fair IMO.

I've tried running games without it and it's pretty miserable. Even now, I'm trying to play without it and if there's no other obsession in the game, the killers tend to play very scummy at red ranks. I don't blame them though as it's the most effec…

To play against I love: The Blight because of that awesome chase music and I've run into very good Blight killers. It's a blast versing him and tend to enjoy the majority of matches where I go against one. Billy, Myers, and Huntress. Billy because…

I never DC, but I don't enjoy Legion matches because the majority of survivors don't know how to counter him. They all insist on sticking together instead of splitting up to work on different generators. In addition, the amount of self care I see ag…

Blight followed by Pyramid Head. I really love the main menu theme for Blight. It fits his character so much and the chase music is the cherry on top.

With the old repair gen sounds, yes. For example on The Game, you could continue repairing a gen within the killer terror radius and it's hard for the killer to know someone is working on a gen. With these new gen sounds, it's worthless because the …

(Quote) Kindred gives me more information than Bond ever could. I love bond, but I will always rock kindred over it. With Kindred I know where everyone is when someone is hooked. I know who is going for the save, I know what generators my team mates…

Do you really have to mori a survivor for the devour hope challenge? In previous tomes, the wording may seem like you need to mori someone when actuality you can just hook sacrifice them. Is that not the case anymore!?

(Quote) The previous repair noises were reduced. You were able to tell if you had the perk based on the difference the noises make. Yes, it reduces the repair noise in an 8 meter radius, but also your actual repair sounds.

It still does the new loud gen sounds unfortunately. I don't know if it's bugged.

Solo queue player here. I once was in a match against a Legion on Lerry's. He was using thana and dying light. The obsession was a bunny Feng who every time she got feral frenzy'd, she'd self care. The only generator that was completed was mine afte…

I've tried it with self care and didn't notice a difference with desperate measures. Where I did notice a difference is when I healed myself with a medkit.