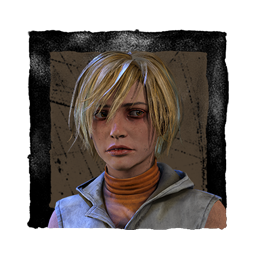 TangledHelix
About
Username

TangledHelix

Joined

Visits

317

Last Active

Roles

Member

Points

90

Badges

9

Posts

89
Reactions
Comments
Ghost Face stun noise. The gasp he does sounds nice to me for some reason.

I want Plague to puke blight sooooo bad.

Been using small game for ruin anyways. Win-win. Or all the 80 maps I never use finally coming into action.

I've noticed this too. Was playing in full group swf. Most of them red ranks lowest was rank 8. We get rank 19 to 13 killers.

I don't think the feed will be live. I think it was just for cinematic purposes. But hey, you never know.

Day 1. Saw some youtubers playing the beta and was looking for more games my friends and I could play. I signed us up for the beta we played and loved it and bought it when the full release came out.

Survivor. I'll play killer for dailies and or if a new one gets released and I want to try them out. But I've always found survivor more relaxing? I get stressed playing killer cause I want to 4k so bad lmao.

I like almost all the new hairs except Meg's carnie locks.

I look forward to the maps a lot too. And considering the last DLC to have a map disappointed me I'm even more disappointed we didn't get a map.

I played with Not Queen once. I was in a 3 swf and she was our random. I played against her as nurse a very very long time ago though.

Ace, I got all his perks from the shrine before the store came out and had no idea what to spend shards on.

A rundown catholic school. It would be an indoor map with different parts of the school and then a main congregation area.

There needs to be a way for them to fix certain dcs before they implement rewards or more punishments. I've been stuck in inf loading screens so much than ever before and forced to dc. The amount of 3 man games that have happened lately is unfun. But once they fix that more rewards for people in the match would be nice.

Blood Lodge. I feel feel comfortable when running on that map. Pallets are easy to come by.

Legion. I barely play Legion or Jeff and ended up finding their perks very underwhelming.

I used to before the store came out. Now I only use shards for clothing.

Seems kinda unnecessary. An extra 1000 bloodpoints for no reason + it'll only affect solo survivors as swf won't need it.

I agree. I understand if they don't want to do something over the top like Dwight's pizza delivery outfit or like Kate's hiking gear but at least make them how they used to be. Like not majorly cool cosmetics but something that would be like of yellow rarity in the store.

Where random survivors would keep loading into the game until it crashed but wouldn't move. So there would be 14 random survivors just standing around.

If I have borrowed time I'll try to save if not, gens.

Survivor: The Game. Everything is just too close together and like all the pallets are unsafe. Killer: Family Residence, everytime I get this map its all p3 claudette hiding in the bamboo and I can't find anyone.

Rarity for the bp offerings don't make sense to me. Why are other green offerings 100% in only one category while streamers are also green and 100% in all categories? I think the 100% in one category should be yellow and get rid on the current yellow and brown ones. Then increase the frequency you see the new yellows and…

I had this problem when I played with it on the ptb. I found that it only works 1/3 times for me. Usually when the killer is on the side of the locker rather than right in front.

I had the same concern. I don't really have a full phobia of vomit but when I hear gagging I gag as well so I'm concerned. I hope its not too bad.

I wish it was in it's own area surrounded by sand dunes and everything. I'm not a fan of it being in the Red Forest. It seems out of place to me.

Last Year is fun but it's unfair to compare the games they don't have much in common other than the fact a killer is chasing survivors. I don't see anything really knocking DBD down in terms of players anytime soon (at least a game from the same genre that is).

I'd like to see another lore event like Hallowed Blight. I thought that was super interesting. Maybe an event where survivors get very close to breaking the realm, all the maps are mixed up and combining like for example there is coldwind corn in like the asylum or like the ironworks building in the middle of gas heaven…

At one point when the color didn't equal price I would have said yes. But since color = price it would just take forever to prestige/level up. If they lower the cost of perks then sure.

Jake x Claudette and maybe like Susie x Joey.

I thought Trapper's achievement for catching 100 survs was called Cripple Them All.