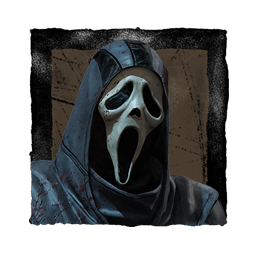 TapeKnot
About
Username

TapeKnot

Joined

Visits

368

Last Active

Roles

Member

Points

55

Posts

72

Badges

8
Reactions
Comments
Great to see these will be coming back! I hope you do one on The Blight's tome.

People complained when they had to harvest flowers in the Hallowed Blight, people complained there was nothing new to do in the Withering Blight. Now people are complaining that the only new thing to do is harvest flowers. No matter what BHVR does, …

Think back on every other event in DBD. I don't recall massive changes to gameplay or anything.

This was a pretty nice event in my opinion, besides the lack of earnable currency. We had special hooks and generators, new skins, new addons, Halloween items and offerings came back, a new rift, a new side objective for the archives... It seems lik…

I've experienced this too, it's a bug.

Another thing is in the entries it says Talbot tears his eyes out, but in the video his eyes are still intact. Just how much of what happened was a fever dream and how much was real?

(Quote) I'm not saying they SHOULD have a rework, I'm just wondering how people who say they aren't fun would rework them.

(Quote) What would those perks be? What killer do you think it'd work best on?

I don't think they have one, yet.

Premonition itself isn't that bad, because you don't know if the killer is coming for you or if they will stay in that general direction. However with Spine Chill, you'll always know the killer is coming for you unless they look away. And even then,…

It's very likely it'll start on October 20th, according to the leaks.

I don't think that'd work in the game. You already have Archive challenges to get Rift Fragments quicker, and the Rift isn't always available. This just doesn't seem like it'd fit.

Devil Ghost Face mask + Demonic Robes + Damascus Steel Clip Point Blade. Looks like a demon with a sacrificial knife, I really like it.

...are you doing alright, friend?

Talbot thought he was writing down his research, the Entity made him write down "Death is only the beginning". He doesn't know what it means.

I really don't think so. I feel as if the lack of communication is a part of what makes DBD so fun (and at times, scary).

Most of these perks are far too complex for the game, and almost all of them are overpowered or make other perks obsolete. Rokos Basilisk: Overpowered, also makes Nemesis more or less a downgrade. Cartesian Demon: Does too much for just one perk, a…

If you run both Compound Twenty-One and Compound Thirty-Three on the Blight, his last lethal rush is faster than the Hillbilly with both engravings, clocking in at 289% extra speed. Of course the Nurse blinking and the Demogorgon shredding move fast…

This happened to me too, I was in Fractured Cowshed and was stunned by a pallet when using Rites of Judgement, then got permanently stuck in my Rites of Judgement movement speed. Swinging my weapon, using Rites of Judgement again, and using Punishme…

For both sides: Coldwind farm. I just really, really, really hate corn.

Maybe it hasn't been suggested because it's overpowered...

Use Thrilling Tremors, Corrupt Intervention, Cruel Limits, and Blood Warden. Use the addons Severed Hand and Cracked Turtle Egg. You will become a god among killers. Everything that can be blocked will be BLOCKED. Nobody can stop the Body-Blocker Ha…

Just use Second Wind, Self-Care, Inner Strength, and No Mither. EZ game, EZ life.

As both survivor and killer, corn maps. It's likely just because I'm bad at the game, but I always lose track of anybody in corn. When I'm the killer, survivors basically disappear in front of my eyes. When i'm a survivor, the killer is invisible un…

(Quote) Nope, they never can wake up.

When I forget that a survivor has a key, resulting in a free escape for everybody. It happens more than I'd like to admit.

I call it "The Bad Build": https://salty-tears.com/builds/the-bad-build

Actually, it's been "updated".