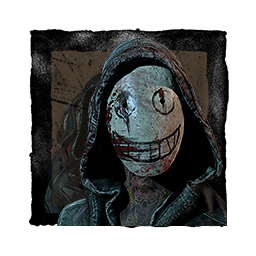 TheAntiSanta
About
Username

TheAntiSanta

Joined

Visits

273

Last Active

Roles

Member

Points

112

Badges

9

Posts

122
Reactions
Comments
Survivors Actually Start Bringing Totem Finding Perks Challenge 2021, let's go. I mean, c'mon, we just got info from the devs that says two of the Top Three Most Used Killer Perks are Hexes. It's almost never going to be a waste of a slot to bring something that lets you find totems with ease.

No, I don't remember that time, because all those perks you mentioned were already in the game when I started playing at the end of 2018.

Everyone trying to act like this is only Baby Killers Crying. Forgetting there's 7 new Killer Only Challenges that went live this week, and some people will not be able to start cracking away at those till this weekend. Sorry, kids, but the challenge is hooked 12 DIFERENT survivors, and just letting the loop god get away…

Can we at least wait till someone's had enough time to actually learn how to use his ability, before we determine whether it's any good or not? Also, survivors not seeing you when in a Loop is a GOOD thing.

Face Campers aren't playing to win, they're playing to punish other human beings for existing. A timer freeze would just give them more joy.

Survivors that insist on "Never Cleanse Against The Plague" need to be punished. This is why the Entity created Dwights that Cleanse for literally no reason. Also, you're forgetting Black Incense Plague is a thing that can happen, and you're not always better off avoiding Cleansing every match.

Less Killers would do this kind of camping, if survivors would just do gens and stop rushing in to die to it.

You also must not use part of his power in order to use the power. Any survivors that pull a Survivor out of the cage, will lose their Tormented state, and you'll have to Torment them all over again. You can't just mindlessly Cage people, or you'll be unable to cage them later, when you actually need to cage them. Gotta'…

Oh.... now I understand why I keep facing survivors just chillin' in the basement for no reason (Legion Main, I see you down there) or using Hawkin's Offerings (guess they didn't have any The Game Offerings).

If we're using cursed Monkey's Paws and breaking the laws of what's actually possible in this video game (or even what makes financial sense, cause why would you pay for a license no one cares about), give me a Puppet Master chapter. I don't know, give us when of the Human Sized Antagonists that commanded the Puppets, and…

They quite clearly changed the way one of The Legion's trophy's worked on PS4, back when they last did a major fiddling with their ability.

Balancing a 4v1 game so that you have just as high a chance of success in a 1v1 situation as you would in the 4v1 situation is not good balance. Life should get harder, not easier, when you've lost more than half your team.

Survivors don't care about giving the Killer a fun game. In fact, most survivors I play against, actively want to ensure the Killer has a real bad time. Survivors get what they deserve.

A even slightly less good player would not have gotten the 3k. And even when we still do manage to get those kills, "Just cause the gens popped, doesn't mean the game is over," does us no good when we are trying to do these stupid challenges before the Rift closes, and We can't because Survivors are doing this garbage.

I don't complain about DS being used to stop tunneling. I do complain when DS is used by survivors to do heinous criminal acts.

It's not failure. They brought in this perk, explicitly because they wanted to play in the End Game. Just like all the zero skill, no set up required perks that Survivors use to escape in situations they would not have escaped otherwise. Like getting a decisive strike on the killer, and unhooking all their friends before…

Swearing non-stop when the game just decides I need to fight nothing but Red Rank Survivors. My throat is so messed up, right now.

Oh no, I would never give an "immersed" player the hatch.

Despite what people who are wrong keep demanding in the forums, there's nothing that says you have to just sit there and watch as this guy do the scummy thing. You can always ######### on hook, and not waste your own time like that. You don't owe anything to your fellow survivors, to keep the bad killer at bay.

I swear to Batman, if they keep giving us Grab Challenges, while this is still an issue, I'm gonna be really upset.

Yea-to-the-Haw is why I'd play Deathslinger over Huntress.

Imagine thinking "justice warrior stuff" has no place in horror. Imagine it. Like, c'mon, the best horror movies have always been about that "justice warrior stuff."

I'm at 10, right now. Nurse, Spirit, Legion, Hag, Trapper, Wraith, Ghost Face, Doctor, Plague, and Nightmare, in that order. But I really only get these when there's like, a lot of not great survivors running around, making it much easier to do. Like, those last three (Doctor, Plague, Nightmare), I got in…

"a power that should be earned" Not sure I'd say waiting for the survivors to do something they never do, constitutes something you should have to earn.

You needed to die. There is no other reason.

It sounds like it isn't something that should have changed all that much, but the speed of matches has clearly changed drastically. Like, matches where the Killer did not use old Ruin, were never over as fast as matches are now. Survivors just don't give a ######### anymore, and just get on those gens from second 1.

I assure you, all my Toxicity as Killer is do to matchmaking being busted. The DC Penalties changed nothing about how I am playing.

I'm scared. Guess it's time to unlock Frankie's on all killers.

Look at all these people that have never played Trapper in their lives, outing themselves.