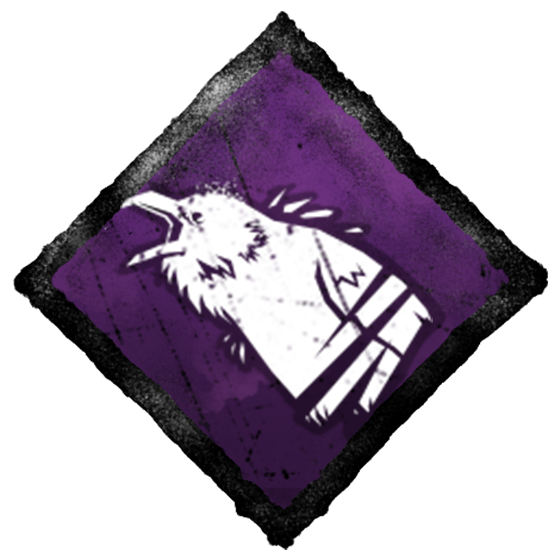 TheGhostofZgor
About
Username

TheGhostofZgor

Joined

Visits

812

Last Active

Roles

Member

Points

138

Badges

10

Posts

334
Reactions
Comments
Will do! And yeah, it's worst in the lobby.

I'm on PC. Its better than before but it's still bad. I've tried turning my graphics down.

Beetlejuice and all his powers would be to just screw with survivors.

Whom ever it is, they'll have to step up, at least in terms of gameplay changes and animations, because Pinhead is the most fun and interesting killer in awhile.

Survivors don't care about anything but their own individual fun, which is why you'll get survivors who will tbag and troll their own damn teammates. If trolling doesn't bother you, great, you're lucky but don't say it shouldn't bother others.

He should have gotten his own full map. A full carnival map would be amazing.

I know! The labyrinth from Hellraiser 2 is perfect. I'm sure it's rights issues (it's always rights issues) but that's no excuse for original characters not having maps.

Right? The caravan is not even close to a full amusement park or carnival map. I've been dreaming of a full Clown map since he came out. Something like this!

I wish we could have gotten another Stranger Things map. Maybe the Starcourt Mall or the infected pumpkin farm with the tunnels.

they kind of a nuisance, not difficult or blindingly frustrating. I don't own the RE dlc so I don't know how the feel from a killers pov but I've seen them get downs sometimes. Overall I just like that they change they way you play when they're about.

I hate being a higher rank. It's not that I want to trounce low ranks cause I'm not actually that good myself. If you play long enough you'll get to higher ranks but my "skill" level ain't really there. For me, lower to mid ranks were more balanced.

Not to mention characters getting "mashup' maps, like Clown. They can't tell me a full clown map wouldn't be awesome and there's no way it would be THAT hard to make.

Fair enough. I like the saloon but wish we could have gotten a couple of western maps.

I really want a carnival or fair map where some of the gens would turn on rides or lights as you complete Them. Some else I saw suggested a haunted mansion type map that would have secret passageways that open with gens.

Sidney would be amazing, with a Dewey skins for Dwight!

I've shared a Fox Mulder, Xfiles survivor concept around here. That's sort of what I'd love, a survivor whos perks help with awareness and sensing the killer. After Ash, in terms of licensed survivors, Mulder would be my number one dream license but an original type would be a sort of pulp detective. A type out the call of…

I get it. Just some times there's that one person who really does deserve some kind or repercussions. It's for the best that that rule exists though.

Damn…I don't record games I'm not a streamer. I'm living in dread now of both the killer and fellow survivors. I wish the forum didn't have that "no sharing player names" rule sometimes.

I've been here big time, even made a couple posts here about it. I took a couple weeks off, came back a little refreshed but I'm not playing like I was. I'm taking longer and longer breaks and after whatever the Halloween event is (assuming it's not a let down) Imma take a good long hiatus. You gotta do what you feel is…

I'm on PC and it's not a great machine, a little old, but like I said, the other maps don't lag like that so I don't know.

Because the circus is in town!

Ah, okay. This is the first one of the character rifts I've done....And please don't speak ill of my Clown. He's my boy.

I think I may have encountered my first cheaters this evening. Unless survivors can actually repair three gens in about a minute? Can you, is that a thing?

Oh hell yeah. Any classic Freddy outfits really but yeah, especially with the trench coat and the claw hand.

Young Ash with his possessed hand and classic Robert Englund Freddy!

I still hope we some day get a young Ash skin, maybe with his possessed hand.

Yeah, OP is the wrong term.

Yeah, overpower was the wrong word. I'll change it to stronger has that's more so what I mean.

Good point. It shouldn't be impossible to escape and, of course, it's also up to how someone plays the killer but it should be killer sided, at least more so than survivor.