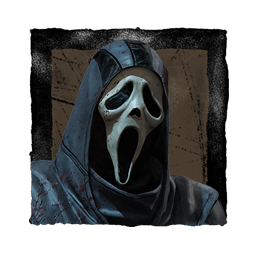 TheGorgon
About
Username

TheGorgon

Joined

Visits

822

Last Active

Roles

Member

Points

974

Badges

13

Posts

655
Reactions
Comments
They don't care and neither do I. You were never guaranteed it was a 1-time item only. There was never an indication it couldn't come back. Maybe you paid for it, maybe you worked for it. Life's unfair man, deal with it and stroll on.

(Quote) Stop being grumpy, it's a fun thread. Neither do we want to hear someone being so disclosed because of their disliking. Try opening up your world, man! It's a lot of fun to speculate and just to be as positive as you want even if you had no …

Where is "I couldn't care less"

I decided to really just roam around on the forums, comment and stop playing. Focusing on studying, playing American football and chilling with friends are much better than your attachment, (which used to happen to me so often during a day, just ref…

I matured too soon. (I know it's for everybody) stopped feeling the Halloween spirit at 12. Yeah....

I disagree. I find myself coming back every month and a half for no more than 3 weeks. I think the lack of attention towards newer and more refreshing gameplay is needed and that it's in high-demand. I would love to see some new game modes to modify…

The event comes out tomorrow lol.

(Quote) wrong, while this does not belong in general discussions as a sub-topic, there's off-topic.

I define toxicity as in "You're a toxic player if you envy or if you are in disbelief that you got outplayed or outspoken for your own benefit or enjoyment to bring down your opposite, your opponent".

I just think it's BOOORING. Happy for the people who are entertained by it and can't wait to grind it out. Good luck to you guys!

She still avoids the survivors main source of defense: Pallets. A good Nurse will have no issue because you're still easily working around the survivors main defenses and what they can do to lose line-of-sight with you.

STBFL is not strong? ok bro.

Billy is strong, but he's far from OP. Many like me consider him 'balanced'. With all do respect, it sounds you're weak at looping and predicting your enemies following footing and mindset.

(Quote) I don't think so, though I see your point.

(Quote) Welp, you just made his post look like a complete 🤡

(Quote) Ghostface is sneaky, funny and suspenseful. A parody that was owned by FunWorld I'm pretty sure makes the possibility even wider than ever. Both worlds don't trespass, but the parody was both funny and critiquing GhostFace enough to the poin…

(Quote) To be fair, Ghostface is silly on his own and the mask being part of a "funny critique" Scary Movie series is more than enough to justify the mask. It wouldn't be unreasonable for a regular goofball that slip and falls and trips to…

Any tactic is valid, it's just tiring to go against.

(Quote) (Image) Your argument is invalid and has been disproven before because of the fact that they're adding this skin later in the year. They and others really couldn't care less if it's associated with the genre in the least.

I play DBD once everyday. Maybe not for the whole day, but at the very least for an hour and a half, maybe even the whole day. PSN: nakagojiri

(Quote) I need your help Theoretical: I'm running this on my GhostFace: Discordance, Pop, Enduring and Shadowborn. Is this a bad build?

Ghostface can literally stalk you constantly per game. He can crouch and get away while someones looking at you. That's awareness and good reaction time. On the other hand though, a competent and good team will totally destroy you and you won't be a…

I know many people like their ability, but I personally don't and would rather they rework an entirely new power when they have the chance.

change MoM to 6 tokens and we good

(Quote) I'm not trying to get into your grill, respecting your space, but do you have a better idea or a better way to balance them for people who think they might not be at the best spot? Thanks! Open to other suggestions.

Teammates. Without teammates, you're not diminishing the possible time from the generators. Teammates are lethal! If one teammate knows how to loop well, they can be vital for the outcome of the game on the survivors side.

Rules are subjective. I'm not going to answer because it's ridiculous for me to answer something that some might find right, and some might find wrong.

(Quote) Oh yeah, good point. Still, would this cut loops on loops which can be mindgamed for both?

Adrenaline, Unbreakable, Dead Hard and Decisive Strike is probably the most favored.