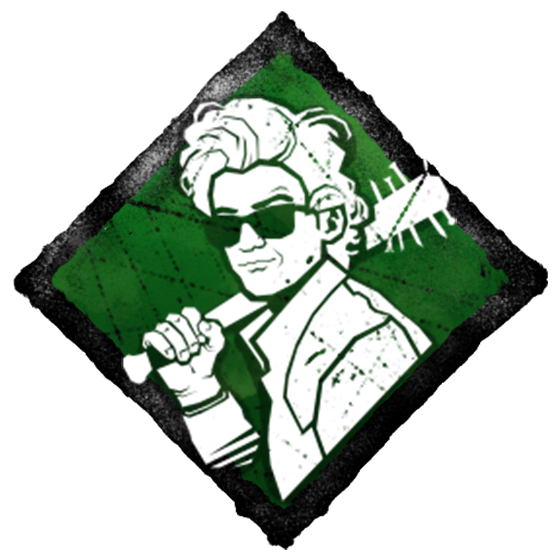 ToastfaceKilla
About
Username

ToastfaceKilla

Joined

Visits

1,701

Last Active

Roles

Member

Points

516

Badges

12

Posts

431
Reactions
Comments
My first few games on the ptb I didn't try and actually win, just getting the hang of his mechanics and how he plays, and spamming Rites to get better at aiming, seeing how easy it is to dodge etc. Only takes a couple games to get the hang of hittin…

The trade off is that the cage is teleported across the map, it would still be impossible to cage, then immediatley facecamp and tunnel. Not ideal but still. The other option is don't get hit with torment.

If I could go back in time and show my 10 year old self who used to spend afternoons in blockbusters just looking at the vhs covers of the horror movies, and shown him Dead by daylight as it is now, I would have had my tiny mind blown.

I feel that those of us playing games between 1999-2006 have much fonder memories of this franchise

Think of the map as tiles, with dead zones inbetween, there is an optimal path through every tile, so as a killer you have 3 options- -Survivor makes a mistake you can capitalise on -Using your killer power/perks to bridge the gap -and the main way …

4) Anti-aliasing is now forced. The Engine.ini file appears to no longer be editable. wait so you can't upcap the frame rate anymore?

DBD ngl has one of the most inclusive communities out there. Our discord of about 200 players is about 60/40 male and female, and there are lots of queer and trans people too.

I feel like the idea behind it is that if you pick somebody up and se someone is near a hook saboing it, you can avoid that hook, but in practise its just crazy tracking.

From about 15 games- I'd say he could use some buffs, i'm not sure 115% would be justified as-is, as there are a lot of loops that the harpoon negates pretty well, and once you get good at landing them, he can be very strong. The only issue is tha…

I feel like he is under-tuned. mind you, the last few killers have been released overtuned and then nerfed, with a few tweaks he could be fun, but he needs something to make up for the 110 ms, as right now there are too many ways to counter his powe…

Some ones we play- Big dumb david- Everyone is David with no mither, the aim is to be the first one to die. (This one is pretty silly, but results in funny stuff happening.) Perk roulette- self explanitory Game with no name- There is a list of vari…

I think the killer should be able top open the gates at any time. That seems fair.

I keep seeing something about an ability to break through walls but cannot imagine how that would work on the maps/be useful aside from niche jumpscares. I mean unless you can demolish entire jungle gyms, but that would be insane.

I too have noticed Docs awesome slugging potential, even without using a build for it, the tracking really means you can be greedy for the 2nd 3rd and 4th down, then gg.

David won't tell his mates at the pub but goes on grindr now and then, but presents as straight. Dwight is a powerbottom twink. Ace is pan. Feng and Kate are at least bi. Nea is a lesbian. Meg?

Sometimes. I'm sure everyone has games playing solo when you get on hook, and look around at the auras of your team. Nobody on gens. At least 1 self caring in a corner. Sombody running around looking for totems like a headless chicken. time is tic…

https://forum.deadbydaylight.com/en/discussion/comment/1043003#Comment_1043003 the only downside is when a whole team just tries to stealth the entire 2 mins. But I don't think that strat has ever worked before I found somebody.

I bought some new wireless headphones a few months ago and for the first few days I had them on the wrong way around and couldn't tell why directional sound was messed up.

On the PTB with the 3 second cooldown it was an extreme nerf, taking away his ability to counter loops almost completley. Wether this was intentional or a bug isn't clear, but as he was on the PTB he was awful to play as. On live with the 1.5 coold…

She has a cooldown, if she misses 5 hatchets then she has to go to a locker. That is a cooldown.

Not bad at all considering DS is arguably stronger than it was. Exhaustion nerf was a BIG deal though.

Would an actual SBMM/Elo system work? the data from matches is much deeper than emblems, and it would be pretty complicated (given how dbd has varying win conditions) but i feel a back-end system that tracks far more than emblems to match players ba…

I'd say Wraith for underrated. Being able to cloak and overtake survivors to block off windows and vaults, and with a surprising amount of mobility to get around maps.

https://forum.deadbydaylight.com/en/discussion/comment/1032597#Comment_1032597 It's not an effective way to play the game at all. There are two reasons to facecamp- 1- You are bad at the game and can't win chases. 2- It's funny. Sometimes a depip…

If you can't do chases, wait till someone else is being chased before starting a gen. Killers will know roughly where survivors spawn and thats the first place they head to, just.. don't be there?

https://forum.deadbydaylight.com/en/discussion/comment/1031895#Comment_1031895 They put memos and warnings about infinite mending, clown bottles and the basement bug.

The cooldown is right where it needs to be, if good survivors can avoid it, leave it alone. He was absolutley awful on the ptb, denying him his only chase ability is not a great idea.

Keys should have a short activation time of a few seconds, and should only let the person who used them escape. Moris should require you to hook all 4 survivors once before being active.

It wasn't that bad right after the patch, today 3/4 survivors with bugged insta flashlights every game.

Kind of, I have been conditioned into saying "No ruin" to my friends as soon as I see a white skill check.