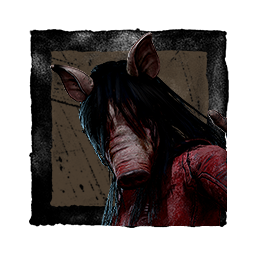 Reminder for Forum Users, please do not share codes here. This is something that is expressly against the rules of this forum.
YearOfThePigNerf
About
Username

YearOfThePigNerf

Joined

Visits

177

Last Active

Roles

Member

Points

191

Badges

8

Posts

48
Reactions
Comments
I'm hoping for Skinless Julia as the killer. Pinhead I don't think fits the left mouse killer idea. Hope it's not Hellraiser though as Lionsgate are holding that franchise hostage, taking random scripts and just throwing pinhead in so they don't lose the rights.

MoM won't be nerfed fr a long time, it's currently selling the Ash dlc and let's be real Survivors are going to rage if someone they just bought got nerfed that quickly.

Both killers and survivors need to stop the "Git gud" meme, it helps no one.

Awesome, won't be giving them any more money though.

Trying to figure out how they can make him worse than he already is.

Taking something away from a weak killer without considering any kind of buff to her early game.

I don't like any of the changes besides the remember me change, though I do think the doors should still be 20 seconds.

I understand these words but not in this order.

All part of the plan, nerf him to the point he is useless, rework him in a year. Just like with Freddy, survivors games won't be ruined and killers can be baited with a "rework coming soonTM"

Got to add pay to win perk in to sell survivor only dlc.

If the pig changes go live i'm done, but either way I won't be supporting the devs with money anymore.

Will Pig be receiving a rework in a year or so?

We asked for pig buffs and got nerfs, enjoy Doctor while it lasts, he will probably be next.