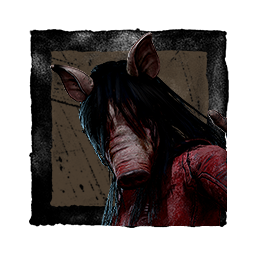 anarchy753
About
Username

anarchy753

Joined

Visits

244

Last Active

Roles

Member

Points

4,086

Badges

19

Posts

2,318
Reactions
Comments
Good, I hope they're the "husks" the devs promised over a year ago that replace DCed survivors. Kill off the filthy "DC for hatch" that denies the killer 2 kills and a pile of points.

People want real, tangible counterplay to Spirit, not "run Iron Will every single game in case it's Spirit, and if she has Stridor you just die anyway." Going from a completely 1-sided beast that has cues the other player simply cannot mat…

I mean when is pipping and ranking up really a good thing? If a survivor's head pops that means the dynamic of the game shifts drastically in my favour, anything less than 4 survivors is WAY better for killer. 1 hooked, 1 saving, 1 being chased, 0 p…

There's already a "read by BHVR" reaction like "vote up." They don't use it.

I don't see much value in a chapter spawned from a single-console exclusive. This is a game on PC, Xbox, Switch, PS4 and mobile, and only one of those communities has access to TLOU. The only thing like it so far is Bill, who is free and has actuall…

(Quote) And in what way is 4 people running dead hard, decisive and bt every match not stale?

(Quote) I absolutely disagree with you. Slugging may not be friendly, but it is categorically not cheating, and cheating is not tolerable just because you don't like how the other team is playing. The solution would at least give the killer a chance…

For most people it's that the devs didn't literally get down on their knees, pull down Billy's pants and whisper "you're the most balanced killer in the game" sensually. Anything less than that would've set off this tantrum.

(Quote) Yeah, THANKS GUYS. God I HATE that I don't have to run charge speed or movement speed add ons every single game AND now I don't need to clip the model of the chainsaw through a survivor before I even start to charge it to land a hit. Absolut…

Please can this fnaf [BAD WORD] just end.

100% it's the rabbit Legion costume. They see something that looks like a mascot and go "WELL THAT MEANS FNAF IS OK." No, Silent Hill is [BAD WORD] iconic. Fnaf is kids garbage. I really wish they'd condense it all into a megathread, becau…

(Quote) In my opinion, you have 2 indoor maps with a guaranteed escape, 1 that's 50/50, and now one that's killer favoured. That's a pretty fair spread. I just wish they were all RNG to be fairer.

(Quote) That's a funny way of saying instant killer lobbies.

(Quote) Yeah I more meant Lery's and Hawkins.

Nemesis would still be better. It's easier to get stunned than to gain and maintain bloodlust. It also reveals their aura so you can rev the chainsaw silently behind a wall and then nail them as you come around the corner.

(Quote) It'd be cool if you got the killer/survivor rank icon for the highest rank you reach. Not a different one every season just "I have been rank 1 once" sort of thing.

(Quote) *Wasn't, *didn't. :)

(Quote) I'm not a huge spirit fan, I really wish she wasn't as simple as "have stridor, you win." But god I would kill for her power to lose all speed boost if you're currently moving towards the direction of a hook a survivor was on <1…

(Quote) In which case only more reason to just remove this chaining one-hit-down from IF thing.

(Quote) Yeah. I'm struggling to think, are there any perks besides Infectious Fright that actually work on all downs any more?

They're definitely scared to make substantially strong add ons. Plagues were hreat. There's basically permanent aura reading as long as people stay sick, and shorter, slower corrupt purge every time a gen goes off which SEVERELY catches people off g…

Honestly, I say this not being a fan of Billy or Oni either, I really think they should make Infectious Fright trigger on a basic attack. These high mobility AND one-hit down killers get too much out of it. Hell, swap it with Surge and let surge be …

They've said this is bugged. You'll notice every time he downs someone the next 3 charges last waaaaay longer.

(Quote) Well it was never promised prestige wouldn't change in the future, and it was your choice to pump points into what you knew was an 'incomplete' character. Why should you be given anything that players who chose to spend 200 levels of points …

(Quote) Hello, killer main here, killer nerf good, killer buff good.

Personally I hope that this replaces prestige. Rather than only getting a bloody default option, you get a toggle for blood effects when hit. It has a few positives. One, the only reason they've been against prestige for all cosmetics is they need t…

(Quote) Yeah, it's definitely a lot more interesting than "charge speed, movement speed or steering"

Yes, the more charges you use, the longer it lasts. He also tantrums if you rev for too long, but using the charge clears the tantrum meter.

Glad to see Billy being brought into line with most other killers. It really opens the door for more general changes to killer without Billy breaking everything.