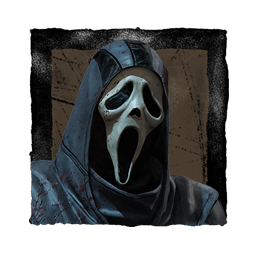 angryliven
About
Username

angryliven

Joined

Visits

87

Last Active

Roles

Member

Points

28

Badges

6

Posts

39
Reactions
Comments
if you all say that the mori is the best change in the last 3 years, then do we bring RUIN back as it was before? just that perk and you're all dead because you don't know how to do the skills, that's all ....

who are you talking about? both sides ask nerf? yes, but it just happens that only the surviving part of the nerfs, why? the game BECAME UNPlayable, it all started with the RUIN nerf, then all the other nerfs that weren't supposed to be, ESPECIALLY THE MORI, started! what are we talking about? the devs must not think that…

so, at this point we all remove keys, boxes, and medkits, for each event? and what have they nerfed for the surv ???? you complain so much but at least you want to point out the things that have been nerfed?

it is true, there is always a situation of defeat, unfortunately we have to thank the devs, who are trying to make gameplay faster and faster consequently the killer will have to lose in any case, there are always surv who complain about being tunnel , and on this I agree with him, because in any case it is not fair, even…

I know, for this I am not proposing other things, because I would not have an idea, instead for a gen rush where more than 1 surv work there I have expressed my opinion.

I completely agree. both surv and killer would be right on both sides, now i am wondering if devs read this post or not

I think when the old RUIN was still played, I did not complain about the ruin as a survivor, on the contrary I knew it would be a complicated game, but sometimes I had fun, as a killer I had time to find one or two and hook them without that a gen was made, the ruin was perfect, too bad they are ruining the game, modifying…

that's all? I don't think it resolves.

better that take longer to release and release a good killer, instead of whipping the player who is playing as a killer, remember that surv will always continue to say to do a nerf when there is absolutely no need, I now no longer play as a killer because we are only being taken in and insulted. every game is impossible,…

si, certo facciamo come con la nurse e legione, continuate a piangere voi baby surv e su questo gioco l'unico che sarà a scappare è il killer.

non si puo parlare di eliminare add ones solo perche sono tossici, ricordiamo che sono rari, e non sempre puoi sfuggire al killer, e giusto anche ti uccide 8 volte su 10, i surv il pip lo fanno comunque anche se muoiono, ma il killer no, sono main killer ma ultivamente gioco surv per vedere su quale fronte andare a minare…

ho pensato anche io che si potesse dividere il server, fare uno dove russi giocano tra di loro e si insultano in russo tra di loro, ma dobbiamo capire che così abbasseremo online europeo e non starai piu 1m/5m ad aspettare, ma le attese saranno molto piu elevate. PS: se non riesci a trovarli usi una build sbagliata, e hai…

I, on the other hand, would say that fragments are sufficient, just play, they are the blood points that, however, would bring interest in buying the pass.

could change the repair speed! make it much longer, start more skill chek, it is not difficult to get there! just use a little imagination to really see where the problem lies! ruin was not a problem, it broke out anyway, but at least it slowed down the game and gave the killer the opportunity to assert himself, now no…

I am rank 1, but with these gen rushes I am going up, you can no longer continue, to kill two, I have to sweat, I would like to play safely even without ruin, but playing in 6 minutes you can not do anything, now it no longer makes sense to play from killer, almost everyone comes out, they have to change something quickly,…

I would like the developers to read this fed, now the expectations of surv also a red rank communicate to be heard, I who was playing as a killer, now I pass to surv, now it makes no sense to play as a killer, you can not win, now this genrush you can avoid it anymore, I refuse to play as a killer, even if you kill one, I…

I propose to add a fifth perk, to both categories, to the killer and surv, in my opinion at that point we will be able to balance the games

Thanks for replying, I'll explain how I play, I am not the guy who immediately puts the person who has been punished off hook, I like to play clean, and without making the supervisor nervous, so that we all have fun, but now people run the generators in motion so fast that the perks are not enough, I agree to nerfy ruin,…

apart from the points, do you say about people who disconnect?

should do more events ... there would be more reason to play. points are never enough :(

I disagree, I always play as a killer and I rank low 3/4 if you find a primade, to do 4 out of 4 you have to take a seated shower to kill them all, for me killer should be slightly boosted. not nerf.

I'm not saying to remove it permanently, I just say to remove it from the survivor who is pursued by the killer. only in that case the machine would disappear for the time that the killer is chasing. but once the killer is sown, the red spot resumes itself for the survivor.