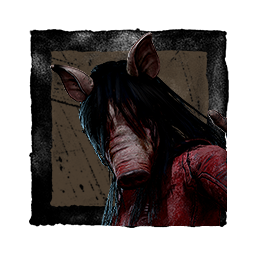 burntFuse
About
Username

burntFuse

Joined

Visits

412

Last Active

Roles

Member

Points

195

Badges

12

Posts

223
Reactions
Comments
I don't know why anybody ever thought PH's cages were unfair. Last night I downed and caged a survivor just as they were about to run out the exit. The game sent them to the other open exit gate where all the other survivors were already waiting. It…

All right, 444,444 BP! This will get me so much more progress on...and it's gone! Seriously, it's appreciated, but those point get used up fast.

Just run Bond or Empathy. Tracking other survivors generally gives you all the info you need without having to worry about giving away your own position.

Sometimes I wonder why survivors try so hard to avoid trails in the first place. They'll take wide loops or abandon safe pallets just to avoid Torment even though getting caged isn't really any worse than getting hooked. On the other hand, I've had …

What do you mean you don't know what to do? You try to escape. Just because the game wasn't in your favor doesn't mean the objectives are different.

A little trick to getting the Classy Act achievement, apparently if you use Mary's Letter to go to Midwich Elementary it will always spawn both of the necessary generators.

If the game did get a sequel, it'd have to take a big step back from the current roster size. Not only would every character have to be rebalanced for a new game environment, but they'd also have to negotiate to have each licensed killer return.

DS lasts so ridiculously long that even without tunneling, survivors still get the benefit of it by completely failing at stealth and chases.

Did they take BBQ out of the bloodweb for this event? I haven't seen it at all on any of the killers I've been leveling up.

I've been having fun ping-ponging survivors in their cages. It's not really practical, but it's something different to do.

(Quote) There's a chance they could blink in a completely random direction and land on top of a survivor working on a totem for an instant grab, but they're more likely to get a down by chasing the injured survivor off of a hook.

Why can't killers regress doors? Why is opening them the only option?

Most of my cakes are sitting on one killer that I want to prestige, so they're likely going to all get thrown away. [BAD WORD] sucks.

The only people I can imagine were complaining were SWF swarm teams who all float around the killer trying to interrupt hooks. In most normal situations there's somebody close enough to the cage spawn to rescue almost immediately.

Let's make generators move randomly around the map so survivors can't gen rush.

Considering how often the animation gets cancelled resulting in no damage, you might be better off just lunging for a regular hit.

Of course the game's "ez" when your team carries you by engaging the killer the entire match while you M1 objectives.

Stefano from Evil Within 2, with some kind of time stop power. Throw in Sebastian or Kidman as survivor, and give Trapper a Legendary costume for The Keeper.

Just as a general perk type, add Boons that function as Survivor sided Hexes. Each time a totem is cleansed the boon would give an increased benefit to all survivors for as long as a survivor with the perk is still alive.

So, No Mither Part 2 - Obsession Boogaloo

Thanks, but no thanks. After finishing her Achievements I'm happy to never play as Nurse again.

(Quote) I think he has the most potential to really change up gameplay if they're creative with him. Or a Phantasm chapter. You could hurl around orbs and steer them like guided missiles.

He has to be right in the center of the screen, which is awkward to do because it puts your character model between him and the camera. It's especially bad at long distances. Oh, and he can also stalk from a longer range than survivors can break his…

Just throwing this out there, but does anybody else think a football costume would work well on him?

Obviously there's differences based on the specific situations, but four survivors playing optimally can get a lot more done than one killer playing optimally.

$10+ for a cosmetic outfit in general doesn't seem worth it to me. Also, the 10% discount on Legendary costume bundles is a bit misleading since that's the only way to purchase them.

All my points have been going into Huntress lately, so I haven't really gotten much from the event aside from the occasional chest.

It'd be nice if there was just some way for survivors to cash in their crown besides just escaping. Like if after finding it they had to fill up a meter by earning BPs.

Have you ever had to deal with getting rid of a reverse bear trap after your teammates finish the last gen AND opened the exit before unhooking you? It ain't fun!

There's two categories of Killer Perks in this game: Those that will make survivors yell at you and call you a trash killer. And those that will make survivors laugh at you can call you a trash killer. There's no way to win.