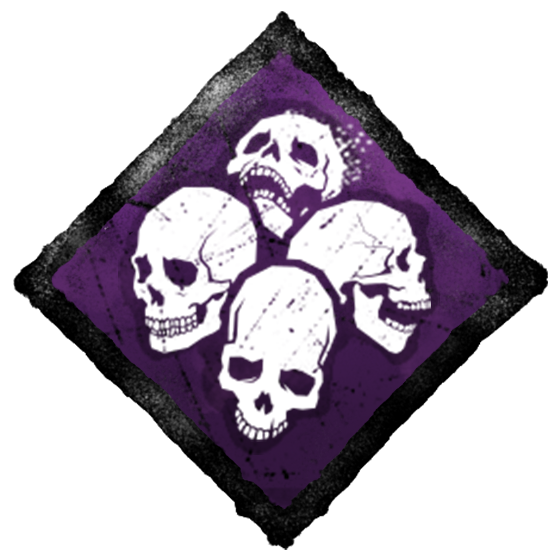 emodeshort
Legion Main, PC and Mobile, Portuguese and English
About
Username

emodeshort

Joined

Visits

1,135

Last Active

Roles

Member

Points

117

Badges

9

Posts

174
Reactions
Comments
Please, leave the weaker killers alone. First slinger, now clown. how long until they start nerfing legion and pig again?

I never said there aren't any good ultra rares, Literally the first sentence in my post is "most ultra rare addons"

Oh yes, because there are only two types of ultra rare addons, useless or broken. the iridescent stone does not exist, the silent bell does not exist, iridescent lamment configuration does not exist

Iridescent family thingy is okay i guess, but really nothing amazing to be a iri addon, and quite redundant, since every oni uses infectious fright by default

the asian version is made by another company, which is not a BHVR team, to no one's surprise, it has exclusive skins, features that not even the pc version has and is better optimized

I would actually like to read this datamine, do you have a link?

the thing is, this guess doesn't mean anything, because we don't have enough info (yes, escaping raises your MMR, but we don't know exactly how much it goes up), we don't know our number and we don't know other people numbers to estimate what high mmr would be. Let's say my mmr is 1500, I think it's a reasonable mmr, but I…

Oni Meh? Really? Uh... Ok

I wanted to discourage camping in this mode

This community really has to understand that you never nerf something because you don't like to go against it, but because something is too strong, that same thought is what led deathslinger to his current state

Insidious and noed Bubba is meta? No. survivors hate? yes It's not hard to understand that it's the same thing in this case

The achievements dont get carried, just everything else does

Still nothing, this is even funnier when you remember that they took away dowsey's twitch cosmetic literally the day after he made a critique

does this work if i send a ticket with a link to my steam profile?

you can't see the aura of the person who just left the hook tho

fr, some hallways are a long hook deadzone

Great solution, shackles base kit them

Still no shards. @MandyTalk Maybe if you announced on twitter asking those who haven't received the shards to share their steam id's, gamer tags and etc to be proper compensated

Could you elaborate more?

they can't do that without breaking the character lmao. and they already said there's nothing wrong with facecamp

latency + hitboxes bro. when a survivor is injured, their hitbox is a little further back, with the circular hitbox of the hatchet and a slight difference between what is on your screen and what is on the killer screen, this things can happen, It's frustrating, but there's no better way to fix the problem.

It's a ######### maze, I keep running down the same corridor trying to find a way out 10 times in a single match

I really don't understand why you guys don't like silent hill. I know it can be kind of awkard to traverse between floors, but there's a way up in each corner, it's not such a bad map when you have that in mind

Deathslinger should be 4.6 (or at least make him the first 4.5) He's a ranged killer, except he is not fully ranged, he doesn't have guaranteed hits and only gets a hit over a pallet if it's mad unsafe. He doesn't have huntress' range nor the ability to have a quick down like trickster. He needs to reload after every…

who knows, maybe you guys can make killer players stop playing for good

and why is using charms a bad thing?

It's not even a lie, yes, speaking purely of numbers, you can access T3 6 times in a match, but in how many matches does this happen? Most of the time they don't last as long or you don't have this much control over which survivor dies or not, most times you need to kill someone asap or the game is already lost.

ghostface is literally an improved version of myers. stealth on command, power does not end, short stature for a stealth killer etc etc

I disagree, her dash can be useful on some tiles, obviously not many, but I've already got hits because of it. And reverse Bear traps is a ok slowdown , they fulfill their role. Pig's anti-loop is weak but consistent, myers' is average and inconsistent, and he has a horrible early game and no build in slowdown.