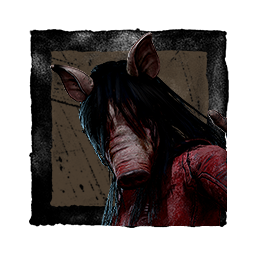 We are aware and looking into the issue which caused players to have their rank reset further than intended. If your rank was not reset at all this month, this is a visual bug and closing and re-opening the game should fix it.
makayla
About
Username

makayla

Joined

Visits

852

Last Active

Roles

Member

Points

459

Posts

285

Badges

14
Reactions
Comments
i want fengs default hair to have physics like in her trailer so bad. i love the style of her default hair, but its so ugly because its stiff.

i thought that escape cakes were for every survivor and not just for the person who brought it. i also thought people who prestiged, even just to P1, were actual gods at the game. i used to lobby-dodge anyone who was prestiged. i thought DH was bett…

i want a male survivor with red hair. devs pls

Default Feng and Laurie hair. I wish the models of them were improved and physics were added. They look so stiff and horrible. I really like the hairstyle of Feng's default as well, but I can't use it because it just looks too damn ugly and stiff. F…

I dislike Claudettes, that's it. The hairstyle doesn't frame her face very well and just looks bad. I don't mind less physics being on the hair. Feng Mins is my favorite by far. It looks fantastic.

Probably a case of session loss, it's happened to me multiple times.

https://forum.deadbydaylight.com/en/discussion/comment/508038#Comment_508038 Chase music for both sides for me have been nonexistent but some of my friends say it's louder and some people I've seen on here/reddit say it's nonexistant. I'm lost.

Am I the only one who likes Fengs new hair wayyyy better? I think her current one is ugly.

I genuinely do not understand why the devs thought the changes to MoM were a good idea.

I don't want this. I NEED this. This is incredibly well done.

Are there any plans to add a secondary objective? Many people in the community including myself have been asking for it for years.

https://forum.deadbydaylight.com/en/discussion/comment/502338#Comment_502338 Nea, Laurie, Jake, and Quentin would like to have a word with you.

He sounds unique and badass. Gonna start prestiging my Freddy and stocking up add-ons in preparation for the rework.

https://forum.deadbydaylight.com/en/discussion/comment/496255#Comment_496255 I would definitely do the same, not gonna lie.

https://forum.deadbydaylight.com/en/discussion/comment/496127#Comment_496127 They pretty much have to be aware of it since there are multiple streamer compilation video things that have people getting stuck in trees (including killer) and I'm sure p…

4 BBQs = an assload of points. Hallelujah. 4 Play With Your Foods and 2 Doom Engravings on Leatherface, all with 3 tokens = Leatherface sprints across the entire map like Billy while chainsawing. 4 Sabotuer at T3 would add a total of 120 extra secon…

Killer: Devour Hope, no questions asked. It's hilarious when you can pull it off. Survivor is tough, but I'll probably have to say Balanced Landing. You can make unsafe areas on the map fairly safe (for example the coal tower gen, haddonfield buildi…

Waiting for rank reset helps. I did the adepts I was missing at yellow ranks and it was relatively easy. To get them you have to play both super "sweaty" and super stupid at the same time...it's pretty dumb.

https://forum.deadbydaylight.com/en/discussion/64856/swf-without-voice It's impossible to restrict voice calling. Ban Discord, they'll use Skype. Ban Skype, they'll use Teamspeak. Ban Teamspeak, they'll exchange phone numbers and just call eachother…

Battlepasses should never, ever be in paid games with microtransactions. Implementing a feature like a battlepass would kill this game faster than removing SWF would.

https://forum.deadbydaylight.com/en/discussion/comment/482770#Comment_482770 Alright. So I'm doing a generator, teammate goes down in five seconds against a decent Nurse because she ignores every obstacle. Hide in a locker because I assume she has B…

A killer who ignores virtually every core mechanic of the game shouldn't exist.

https://forum.deadbydaylight.com/en/discussion/comment/482758#Comment_482758 LMAO amazing. I want that as my background now. I wonder if it's on Wallpaper Engine. Maybe I could get it in gif form.

https://forum.deadbydaylight.com/en/discussion/comment/482751#Comment_482751 Ah, a man of culture I see.

All I want is a Freddy cosmetic where he has sunglasses. https://us.v-cdn.net/6030815/uploads/397/ZSIOYUI7HNYI.png

We should also buff Nurse. Omegablinks should be built in and she should have infinite blinks and be 120 movement speed.

Nurse. I don't like going against fundamentally broken and overpowered killers.

That could possibly be a latency problem. If it isn't though yea, that's BS.