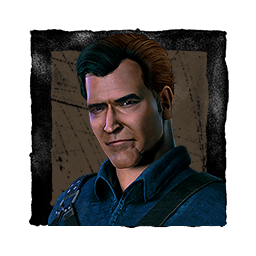 picigu9
About
Username

picigu9

Joined

Visits

109

Last Active

Roles

Member

Points

29

Posts

50

Badges

4
Reactions
Comments
Back before the rework, I used to main Freddy. I would get a mix of messages ranging from "haha noob, get gud X3 XD LOL HAHA OWO" to "[BAD WORD] YOU CAMPING TUNNELING [BAD WORD] LOSER!" And I was actually good as pre-rework Fredd…

Ash, or Clown. Clown + Freddy would be the best duo ever.

People disconnect when I beat them as clown. It gets really annoying, because they think they are going to win due to me playing "the worst killer" so they try to bully me, and then cry when they find out that a have even half a brain cell…

If no one left threads like this, the devs would think they are doing a good job. They are not, I've uninstalled at least 3 times last year, only coming back because my friends wanted me to.

(Quote) I'm a rank 20 killer. Not because I suck, but because I don't play too much. It's really annoying how ranking works. I can't play on most days, and when I do, I'm lucky to rank up once. Even when I do, the max I get is rank 16, and then the …

(Quote) Don't even get me started on clown. With the right addons and perks he is good. But only his perks is a death wish. I only end up playing toxic assholes whenever I attempt it, and when I get close, it's a disconnect.

It was never good in the first place. I just worked through them, and destroyed the totem. It really just put trash survivors in their place. It's like baby killers first gen perk. There are so many better ones.

Bruh. People are saying it's op. Just play as clown. -This post was made by clown gang

I think he is perfect. You just need a mastermind brain to play him, kinda like trapper. Basically predict the future, and then block their paths, because if they are stupid enough to go through it, they slow down. He's not bad, but not top tier. I'…

(Quote) They are just so unreliable, and one of the reasons I did totems only is because they never cleanse them. They also do [BAD WORD] like ANYTHING EXCEPT [BAD WORD] GENERATORS and then some more. And other mild annoyances.

You're not expected to, but I usually do if someone lets me do challenges, or I find a game of friendlies. (You can whack them for points, and mess with them, they will understand) I think in your case though, camping was not the best solution anywa…

I hit a wall one time as huntress, and all I heard was "AAAGH" So yeah, definitely

When this used to be in the game, I actually escaped with it, so I agree.

Because bigtards won't do anything in the lower ranks. I came back to console, Literally was not used to playing with the low sensitivity, and missed alot, and kept accidentally placing portals in the middle of chases. Would have been a 4k if Bill d…

As a killer/survivor switch, this is 100% true. Swf definitely provides a challenge, but nothing actually being good at the game can't fix. Plan accordingly. Have a plan to kill everyone you meet. Be fast. Be smart. Even playing as clown, I can beat…

Her base movement speed if I remember correctly was about 3.8 mps, so probably close to 1.9.

(Quote) I'm glad you actually went into detail about why you think clown is not the greatest, but I think it is less how objectively good a killer is, and more the person playing. Everyone always tries to just land the 1 shot bottle, but I ignore th…

(Quote) Oh, I was joking around about how everyone seems to disagree. While I wouldn't mind, some people I know would stop playing the game altogether if they get any of that childplay horror stuff, such as horrible creepypasta characters that peopl…

(Quote) It slumps you over in a position that may keep you more hidden that crouching, depending on the thing you attempt to hide behind. It disables campers and tunnelers, because they will usually hit you to scare you off. With the option to help …

My poor boy clown reminds me of the cwc story, so I would say him.

This is a joke, right? I run circles around nurses, to the point where I might as well be yelling scout quotes provided they have vc. The real ss tier is clown.

(Quote) 1. Speak either English, Chinese, Italian, or Russian. Because it's really annoying trying to decode this based off of Google translate being complete ass 2. Don't go on the forums if you are going to talk [BAD WORD], this is a place to get…

(Quote) They do, because low rank survivors are idiots, and go down so fast, that they just have to sit at a specific angle, and they can camp both at the same time. Also, I mean that they can hold you for so long that there is no need for them to b…

I hate camping, but had to do it once when the gates were open, and I needed to finish my ritual for a killer I suck as.

Killers: O H Y E S survivors: oh... So basically Micheal with lamp.

(Quote) He let the negotiator go, meaning that they sent a massage, agreeing to a deal, or were friends beforehand, which can both be bannable offenses.

(Quote) (Quote) Exactly what he said.